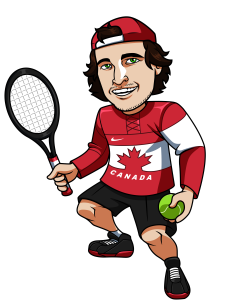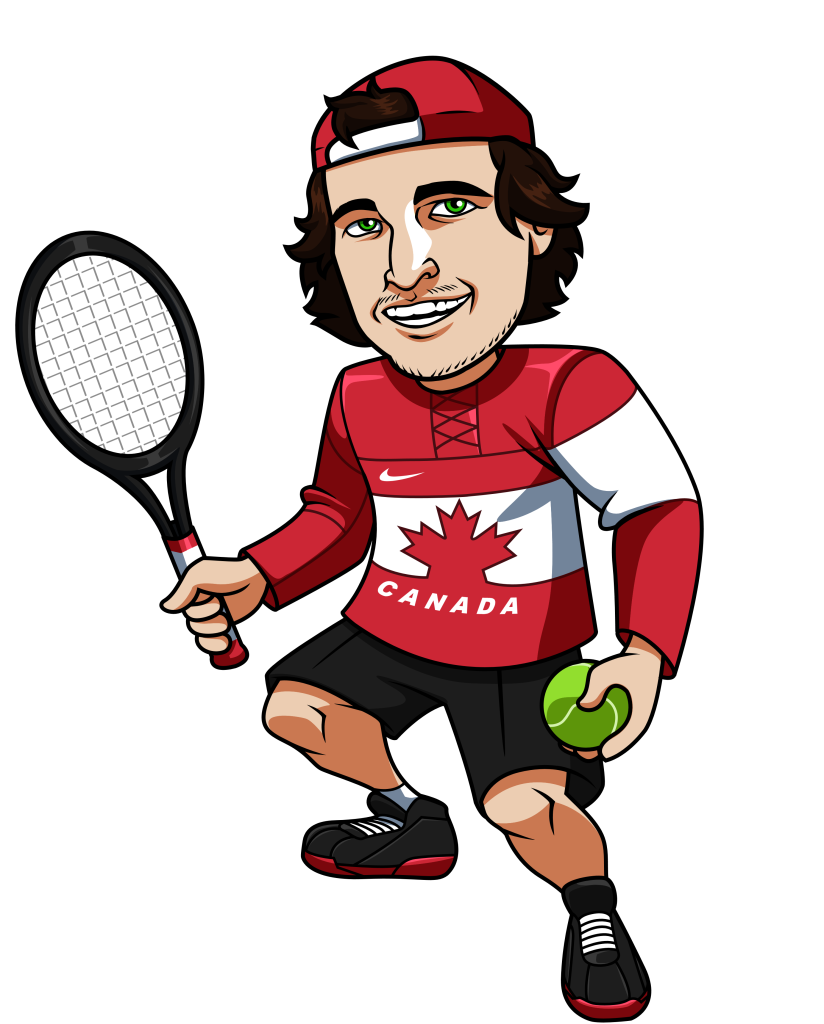 The first day of Wimbledon 2014 is done and this means that almost half of the first round matches have been played.  The big players who played yesterday include Novak Djokovic and Andy Murray who are also the two favourites to win this tournament.  The big four are back to being the big four according to the oddsmakers.  This is likely because Andy Murray won the tournament last year, he's performed well at Wimbledon over the past two years and Roger Federer is simply the king of grass.  There is a very good chance that one of the big four will win this tournament, but Stan Wawrinka showed at the Aussie Open this year that it really is possible for other players to win big tournaments.
Wimbledon 2014 Outright Winner Odds
Here are the odds for the outright winner from Bet365.com, our top rated site for Canadians betting on tennis.
Novak Djokovic 2.75
Andy Murray 4.50
Rafael Nadal 5.50
Roger Federer 6.50
Grigor Dimitrov 21.00
Stan Wawrinka 23.00
Tomas Berdych 41.00
Milos Raonic 51.00
Jo-Wilfried Tsonga 51.00
Ernests Gulbis 51.00
Kei Nishikori 67.00
Jerzy Janowicz 81.00
There are the players with better than 100/1 odds.

My Pick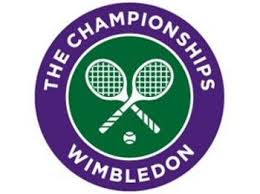 First of all I'm going to eliminate the players who aren't in the big four.  Dimitrov played very well last week winning the Queen's Club tournament, which included a win over Wawrinka, but I don't think he's ready to beat the big guys at a Grand Slam.  He also was pushed hard by Feliciano Lopez, who isn't near the quality of the big four.  Wawrinka has been too inconsistent and it wouldn't be a surprise if he went out in any round.  Raonic isn't great on grass and the other players just don't have the weapons to go all the way in this tournament.
Next I want to eliminate Rafa Nadal at 5.50.  He has been eliminated in the first and second rounds the last two Wimbledon tournaments and he was just eliminated in the first round last week in Halle by Dustin Brown.  If he gets the second week he will have a chance, but that's a big if and I wouldn't risk a bet on him at this point.
Murray at 4.50 is not a good bet either.  Yes he won last year and lost in the Finals in 2012, but he hasn't been at his best since his Wimbledon win.  This year he is only 27-11 and he just lost in the second round in London last week to Radek Stepanek.  I could see him losing at any level and I just don't think he is of the same quality on grass as either Djokovic or Federer.
This leaves those two I just talked about.  I like the odds for both Djokovic and Federer.
Djokovic is the best player in the world on all surfaces except for clay and he has not yet won a Grand Slam this year.  He will be eager to do so and avoiding Federer until the Finals will be good for him because I think Federer is the only player who can match him on grass.
Unfortunately for Federer he may face Nadal, who seems to have his number on any surface of late.  That said Nadal could easily go out early, which would open the draw up for Federer to reach the Finals.  Once there he will have the ability to beat either Djokovic or Murray if he plays his best match.  The problem with Federer is he can sometimes slip up and lose to a lesser opponent earlier in the tournament.  That said he is the King of Grass and I think he is a great bet at 6.50.
I'm taking Novak Djokovic at 2.75 and Roger Federer at 6.50 to win the tourment from Bet365.com!
Tagged With : Wimbledon betting • Wimbledon Men's Singles • Wimbledon Winner Odds