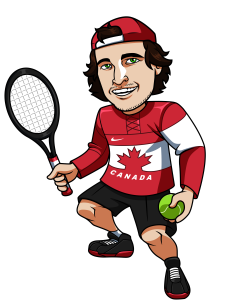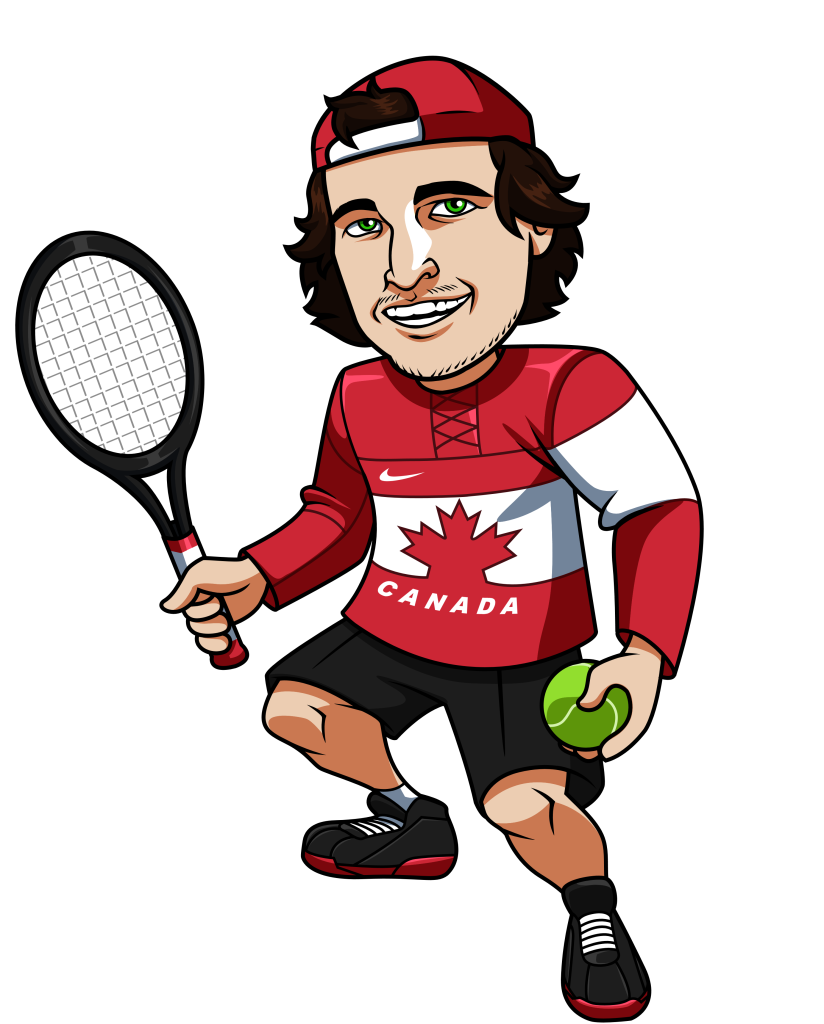 It's only a few more days before the US Open gets underway and the competition for the final Grand Slam of the season gets underway.  This Grand Slam seems to be a little more up in the air than most over of the past 5 years and there is a real possibility that someone outside of the big 4 will win this Grand Slam.  Wawrinka came out of nowhere to win the Aussie Open to kick off the season, but it would be quite something if half of the Grand Slams went to players outside of the "elite" group that has dominated the sport for basically the past decade.
There are a few reasons why I say this.  First of all, Rafa Nadal has announced that his wrist has not healed enough to allow him to compete.  That's one of the big men down.  Second of all Andy Murray hasn't played well this season and is actually the 8th seed heading into this tournament.  Him and Djokovic are in the same quarter as well so only 1 of these two will make the semi-finals at most.  The third reason is that Novak has not had a good summer hard court season so far, losing his second match in the two Masters tournaments leading up to the US Open.  The only one of the big four who is playing strong tennis at the moment is Roger Federer, who just a year ago was not even really considered "elite" anymore by many critics.
This could be a tournament where someone like Canadian Milos Raonic takes that next step up the ladder.  Raonic, Dimitrov or Tsonga could be primed to win their first major at Flushing Meadows this year.
Men's US Open Odds
Let's look at the odds to see what the oddsmakers think.
Novak Djokovic 2.42 (SIA)
Roger Federer 3.57 (SIA)
Andy Murray 7.14 (SIA)
Stanislas Wawrinka 13.00 (Bet365)
Grigor Dimitrov 15.00 (Bet365)
Jo-Wilfried Tsonga 23.00 (Bet365)
Milos Raonic 23.00 (Bet365)
Tomas Berdych 42.00 (SIA)
David Ferrer 52.00 (SIA)
The draw was released today and the odds did change quite a bit based on each players road to the finals.
My Picks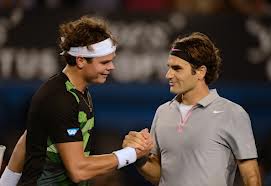 As mentioned earlier Novak and Murray are in the same quarter.  Murray isn't going to win the US Open.  He just hasn't been playing that quality of tennis all year and there is no reason to think he will start in these two weeks.  Novak has a very good chance of winning the tournament, but his draw isn't easy.  Jo-Wilfried Tsonga is also in this quarter of the draw and he could play Andy Murray in the round of 16.  This quarter is just too difficult and you aren't getting a good enough price for Djokovic so I would eliminate each of these 3 players from consideration right away.
Federer is in the best form of anyone in the tournament and he has a fairly good draw.  I think his most difficult match will come against Grigor Dimitrov in the quarterfinals.  Dimitrov has the ability to beat Federer, but Federer should get past him at this point.  The semi-finals for whichever of these men come through should be easier than the quarters.  The easiest quarter of the draw by far contains Tomas Berdych and David Ferrer as the top two seeds.  The only reason I listed their odds was because of this reason.  Berdych isn't on top of his game at the moment and Ferrer isn't strong enough to beat the top players over 5 sets.  Neither of these men will win the tournament.  This road to the finals makes me really like either Federer or Dimitrov.
That leaves the quarter with Wawrinka and Raonic.  I expect Raonic to come out of this quarter because the way Wawrinka is playing he could lose to anyone right now.  After that it will become very difficult in the semi-finals with a match likely against Novak, but possibly Murray or Tsonga.  I do think Raonic has the ability to win one big match though and if he gets past the semi-final I would have him as the favourite against anyone from the bottom half of the draw.  So basically there are 3 players whose odds I like heading into this tournament.
I'm very confident that either Federer or Dimitrov will be in the finals.  So if you bet both of them you could hedge out in the finals to guarantee a profit.
Then with Raonic I like his consistency to go deep in the tournament.  With him you could choose to roll the dice in the later stages or hedge out when he faces Djokovic or Federer.
Roger Federer 3.57 @ SportsInteraction.com.
Grigor Dimitrov 15.00 @ Bet365.com.
Milos Raonic 23.00 @ Bet365.com.
Tagged With : Grigor Dimitrov • Milos Raonic • Roger Federer • Tennis Betting • US Open • US Open Tennis