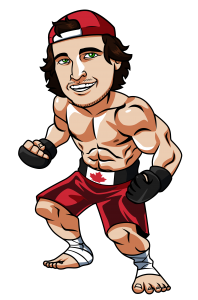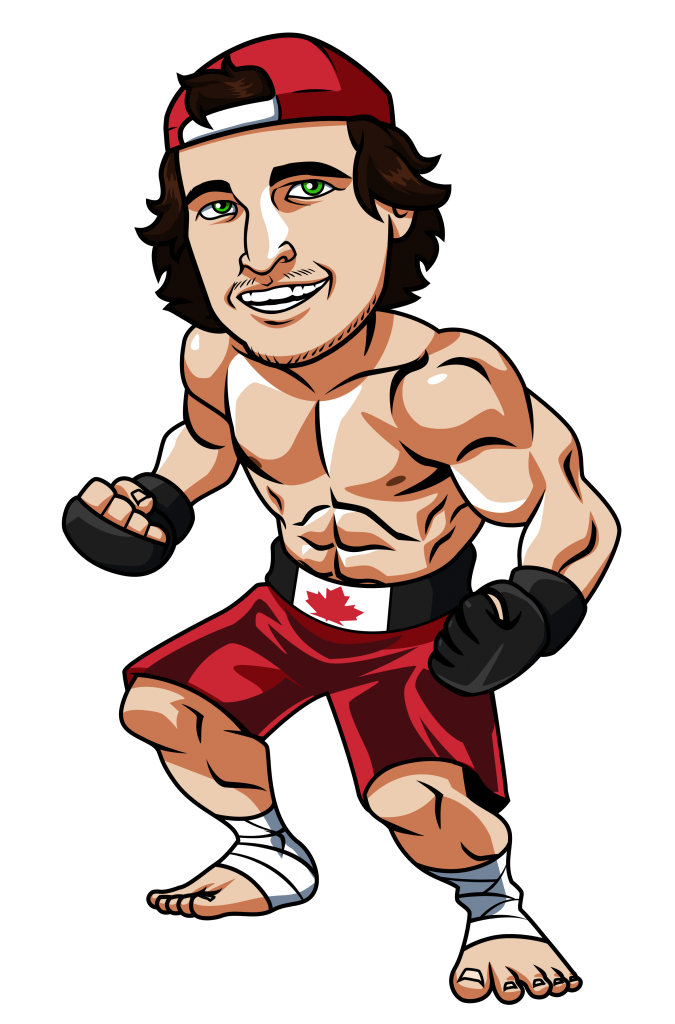 UFC is back in Canada this week with UFC Fight Night in Vancouver this Saturday.  After last week's McGregor vs Diaz epic, people still definitely have UFC on the mind, so I'm expecting a packed and rowdy crowd in Vancouver, as well as plenty of people setting up DraftKings lineups for this card.
This week DraftKings.com is running a $30,000 guaranteed with a buy-in of $27, as well as two different $3 entry contests with $15k guaranteed as the main contests.
Click here to set your DK lineup for UFC Vancouver.
Check out our daily fantasy MMA page to learn some general tips that you can apply to every UFC event, as well as a more detailed breakdown of how the contests work.
Top Targets
Target #1 – Sam Alvey ($10,200)
Smilin' Sam Alvey gets a match up with Kevin Casey, who I think may be one of the worst fighters never cut from the UFC.  Kevin Casey is a lay and pray fighter with very limited striking and poor movement.  Alvey is a power puncher, but he actually has some fairly solid takedown defense, which is very important for his success.  He has an 87% takedown defense and he's up against Casey who is only successful on 25% of his takedown attemps (mostly because it's all he tries to do with no punches to set him up).
Alvey is now 4-3 in the UFC and has finishes in the first round in each of his wins.  Casey's limited movement and constant poor takedown efforts lead me to believe Alvey will land one of his patented KO punches in this one.
Target #2 – Adam Hunter ($9,700)
Hunter is a great value at $9,700 against Janes.  He's a solid favourite with odds of 1.625 and is being given odds of 1.909 to finish, both of these odds make him great value in my eyes.  He just knocked out Chris Dempsey in 40 seconds in his last fight and Dempsey was an ex-UFC fighter that had just been cut after a four fight run in the promotion so he's fought UFC caliber guys with no issues.  He's 8-1 in his career after losing his first fight and has finished each of his 8 opponents in the first round.
If he can keep this fight standing he should be able to KO Janes.
Target #3 – Shane Campbell ($8,800)
Campbell is an absolute steal at $8,800 and a great place to spend down if you need to save some salary.  At this price he's actually the favourite in the fight with odds of 1.80, which shows DK is way off with this salary.  Add in the fact that Campbell is being given odds of 2.85 to finish inside distance and this is an absolute bargain basement price tag.
Campbell has lost his last two fights in the UFC and the pressure is on for him to deliver a good performance here or he may be cut from the promotion.  Luckily he's facing a fairly inexperienced Brazilian who has yet to face someone with the experience of Campbell.
Target #4 – Alessio Di Chirico ($11,000)
Di Chirico is the priciest fighter on the card, but he's ready to get his first win in the UFC after opening with a loss in the promotion.  He's up against Garreth McLellan who is 1-2 in the UFC with his only win coming over a sub par fighter in Bubba Bush.
Di Chirico has odds of 2.00 to get the finish and odds of 1.44 for the win.  I think there's enough places to spend down on this card that you can easily include Di Chirico.
Target #5 – Kyle Bochniak ($9,300)
Here's another fighter who is a fairly big favourite with odds of 1.588, but DK has him priced as a significant underdog against Barzola.  Bochniak is another guy who lost his UFC debut, but has the ability to stay in the UFC and he will need a win here to prove it.  He's a great spot to pay down.
Top Fades
Fade #1 – Kevin Casey ($9,200)
Kevin Casey literally does nothing in the octagon.  I have no idea how he will rack up points because he doesn't throw punches and he's not going to get the takedown.  He's also always a possibility for a no contest or a draw.  Don't touch Casey with a 10 foot pole.
Fade #2 – Bec Rawlings ($8,600)
Rawlings may be cheap, but I see her getting bulldozed by Paige VanZant.  The reason I don't have VanZant in my targets list is because I don't see her as a very good finisher.  That said, I think she will dominate this fight and make it very hard for Rawlings to rack up any points.
That's it for now.  Check out my betting picks for this card here.
And set your lineups at DraftKings.com!  Good luck guys.
Tagged With : MMA Fantasy • UFC DraftKings • UFC fantasy • UFC Vancouver