Now that the MLB season is officially over I'm moving on to predicting Toronto Raptors basketball games. Tonight they play at home versus the Oklahoma City Thunder.
Oklahoma City Thunder (1-3) @ Toronto Raptors (2-1)
Probable starting line-ups:
OKC – Point Guard – Sebastian Telfair  Shooting Guard – Reggie Jackson  C- Steven Adams  Small Forward – Perry Jones  Power Forward – Serge Ibaka
Toronto – PG – Kyle Lowry  SG – DeMar DeRozan  C – Jonas Valanciunas  SF – Terrence Ross  PF – Patrick Patterson
Stats Leaders:
OKC – Points Per Game – Reggie Jackson 23.0  Rebounds Per Game – Steven Adams 7.3  Assists Per Game – Sebastian Telfair 6.0
Toronto – PPG – DeMar DeRozan 23.7  RPG – Jonas Valanciunas 9.0  APG – Kyle Lowry 6.0
Team Scoring: (with league ranking in parentheses)
OKC – Points For (Per Game) – 91.5 (25th)  Points Against (Per Game) – 101.5 (T22nd)
Toronto – PF – 106.3 (5th)  PA – 101.3 (21st)
Overview:
The injury-depleted Oklahoma City Thunder come to Toronto to face the Raptors this evening. The Thunder have lost 3 of their first 4 games. Last night they were pummeled 116-85 at Brooklyn. Point guard Reggie Jackson led the team with 23 points on 8 of 20 shooting. He also had 5 assists and 4 rebounds. Forward Perry Jones and guard Sebastian Telfair each scored 16 points. Telfair also had 6 assists and 5 rebounds. Forward Serge Ibaka netted 15 points on 7 of 11 shooting. He grabbed 9 boards. The team struggled at free throw line as they made 13 of 21 attempts for 61.9%. In their 3 losses this season the Thunder have scored 90 points or less. Oklahoma City is 0-3 on the road this season. This is the 2nd game of a back to back. Last season the Thunder were 8-5 in the 2nd game of a back to back.
The Toronto Raptors suffered their 1st loss of the season 107-102 at Miami on Sunday. The team shot 46.8% from the field, 25% from the 3 point line (4-16), and 61.5% from the free throw line (24-39). Shooting guard DeMar DeRozan was the leading scorer with 30 points on 11 of 22 shooting in 41 minutes of action. He was 7 of 12 from the charity stripe. Point guard Kyle Lowry scored 22 points on 7 of 11 shooting in 37 minutes. He was 7 of 13 from the free throw line. The Raptors were down 64-54 at the half. They out-scored Miami 48-43 in the 2nd half. Toronto is 1-0 at home this season. Tonight is the first game of a back to back, tomorrow night they play at Boston.
Last season OKC and Toronto split their 2 meetings with each team winning on the opposing team's home court.
Prediction:
The Thunder struggled last night and w/out Kevin Durant and Russell Westbrook wins will be hard to come by, especially against the league's better teams. The Raptors should cruise to a victory tonight if they play at the level they are built to play at. Take the Raptors -11.5 (1.90) (Bet365)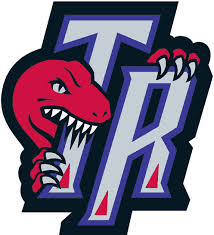 Tagged With : Toronto Raptors betting