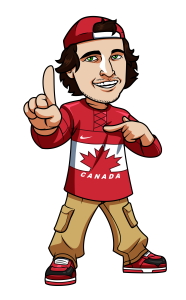 My shootout successes caught up with me last night, with 2 of my teams losing in a shootout.  That's ok though because I don't really factor shootout success into my picks because I look at it as basically a coin flip.  By the end of the season I'm sure half my games that go to shootout will end in wins.  So with the Islanders and Blues losing in a shootout, I needed the Habs play to save my night from being a bit of a disaster and the Canadiens didn't disappoint.  They put forth a spirited effort coming back from a 3-2 deficit late in the third to end up winning 6-4 with an empty net over their rivals.
NHL Season Record: 13-6 for +9.29 units.
In somewhat unrelated news the Senators game last night was amazing.  I was in attendance and was able to witness the Senators come back from a 3-1 deficit to win their home opener in front of a jacked up crowd.  I really like the Sens team this year and I'm probably going to end up attending about half of their home games, which will make for an exciting year.
Detroit Red Wings @ Toronto Maple Leafs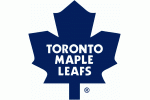 The Maple Leafs seem to have gotten some momentum after a tough 0-2 start to the season.  They've gotten a couple big wins over the Rangers and Avalanche, and perhaps more importantly Kessel has scored the winner in both of those games, while recording 5 points over that span, so their top weapon is firing right now.
The Red Wings are coming off a shootout loss to Boston on Wednesday night.  The team is benefiting from strong goaltending from Jimmy Howard (.927 save percentage) though, which can often affect how you view a teams play.  I've not been overly impressed with the Red Wings and I'm expecting the Maple Leafs top guys to be able to find the back of the net at home tonight.  The Red Wings have been struggling offensively so far (5 goals in 3 games) and I don't expect them to fully break out of this funk.
This is a home and home series over the next couple nights, so expect a physical game from start to finish as well.  I like the Leafs to get the home W.
Play: Maple Leafs 1.917 @ 5Dimes.eu
Vancouver Canucks @ Edmonton Oilers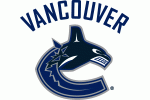 The Canucks have kicked off the season with a couple wins over the Flames and Oilers.  The Sedin twins are scoring early, which is a great sign for the Canucks moving forward.  That said the Canucks have only played the Flames and Oilers, who will very likely be the worst two teams in the West this year and they only snuck out a home win against the Oil last Saturday.
The Oilers have already played a couple more games since this tough loss last Saturday and their defense has not improved.  They ended up losing 6-1 to LA and 7-4 to Arizona already this week and I'm not confident they will be able to shut the door at home.
The Canucks have been resting up this week getting ready for the rematch and I expect them to head to Edmonton, well rested and eager to get these valuable 2 points against a wounded opponent.
I like the Canucks to win, but I also think the over is a great bet here because the Oilers problems aren't scoring goals, they are simply preventing them.  So I'm making two plays on this game.
Play: Canucks 1.67 @ 5Dimes.eu & Over 5.5 1.952 @ 5Dimes.eu
Minnesota Wild @ Anaheim Ducks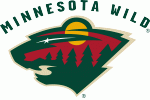 The Wild haven't played since last Saturday and they have yet to allow a goal this season.  I really like this Wild team this year and consider them a legitimate Stanley Cup contender.
The Ducks are riding high after finishing their road trip with 3 straight wins, but when you include that the wins were over the Wings, Sabres and Flyers it doesn't look quite as impressive.
This game is between a couple of great teams that are both playing very well out of the gate.  But I'm leaning towards the Wild in this one.  They've not hit the ice in almost a week and they will be willing to show that their big wins over the Avs to start the season was no fluke.
Play: Wild 2.12 @ 5Dimes.eu
Tagged With : Anaheim Ducks • Detroit Red Wings • Edmonton Oilers • Minnesota Wild • Toronto Maple Leafs • Vancouver Canucks