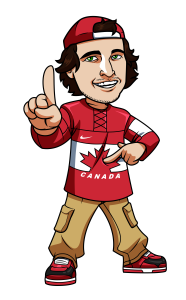 The Canadian Election is set to take place in about a months time on October 19th, 2015.  I'm not huge into politics, but from what I've been hearing the race is pretty tight between the three main parties and this next month could very well determine the next Prime Minister of Canada.
I was scanning the Bodog sportsbook the other day and came across this "next Prime Minister of Canada" prop bet in the Politics section of the sportsbook.  Seeing as this is a betting site for Canadians I decided to write up a quick post to at least let my readers know that they can bet on this election.
Again, I'm not into politics, but I'm going to vote this year.  I'll likely just look at one of those cheat sheets that outlines each parties position on some of the issues to figure out which party I most agree with.  After doing that I'm going to place my bet :P.  It's a bit refreshing to know that you can have a slight influence on the outcome of a wager by actually going out on the 19th and placing a vote.
2015 Canadian Election Odds
Here are the odds for upcoming Canadian Election.  You can find this bet at Bodog.eu by clicking on 'Politics' in the left sidebar of the sportsbook.
Who will be the next Prime Minister of Canada?
Stephen Harper (Conservative) +140
Thomas Mulclair (NDP) +160
Justin Trudeau (Liberal) +225
Again, this isn't the type of article where I'm going to give you my prediction.  I just suggest if you think your preferred candidate is going to win, go ahead and put some money down.  Then make sure you get out and vote on October 19th to help your wager payout.
Ready to bet?  Click here to visit Bodog.eu and bet on the next Prime Minister of Canada…
Tagged With : Canadian Election • Prime Minister