This evening is game 6 of the Best of 7 2014 World Series between the Kansas City Royals and the San Francisco Giants.
  San Francisco Giants @ Kansas City Royals – Game 6 – Giants lead 3-2

Game 5 summary: The San Francisco Giants are 1 win away from being crowned champions after Sunday night's 5-0 game 5 win. Giants starter Madison Bumgarner went the distance as he pitched 9 innings while not allowing an earned run on 4 hits. He walked none and struck out 8 batters. It was his 3rd win of this year's postseason to go along with 1 loss. He's made 6 starts in this postseason and has posted a 1.13 era in 47.2 innings pitched. Shortstop Brandon Crawford was 2 for 4 with 3 runs batted. Left-fielder Juan Perez was 1 for 1 with 2 runs batted in and 1 run scored. 3rd baseman Pablo Sandoval was 2 for 4 with 2 runs scored. Right-fielder Hunter Pence was 2 for 4 with 2 runs scored. Kansas City Royals starter James Shields got saddled with the loss as he pitched 6 innings while giving up 2 earned runs on 8 hits. He struck out 4 and walked 1 batter. In the postseason he has a 1-2 record in 5 starts. He's posted a 6.12 era in 25 innings pitched. Reliever Kelvin Herrera pitched 1 inning and gave up 2 earned runs on 2 hits. Reliever Wade Davis pitched 1 inning and didn't allow an earned run on 2 hits. 1st baseman Eric Hosmer was 1 for 4. He struck out once. Right-fielder Lorenzo Cain was 1 for 4. Left-fielder Alex Gordon, Shortstop Alcides Escobar, and 3rd baseman Mike Moustakas went a combined 0 for 11 with 2 strikeouts. The Giants outhit the Royals 12 to 4 in the game.
The Royals came in to last weekend up 2 games to 1 after Friday night's 3-2 game 3 victory but then got outscored 16-4 in the 2 weekend games on Saturday and Sunday.
Today's starting pitchers: Right-handed Jake Peavy for the Giants and right-handed Yordano Ventura for the Royals. Peavy has a 1-1 record in 3 starts this postseason. He's posted a 3.68 era in 14.2 innings pitched. He suffered a loss in game 2 at Kansas City as he pitched 5 innings while allowing 4 earned runs on 6 hits. Ventura does not have a decision in 4 appearances this postseason (including 3 starts). He was the starter for game 2 versus the Giants as he pitched 5.1 innings while allowing 2 earned runs on 8 hits.
Series stat: The winning team in 4 of the 5 games has won by 5 runs or more.

Prediction: The Royals are going to have get their postseason magic back tonight if they want to extend their season. I have a feeling they will, it just doesn't seem right for their run to end before a winner take all game 7 takes place. I look for Hosmer to come up big at the plate when they need him tonight.
Take the Royals 1.70 (Bet365)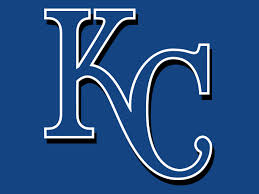 Tagged With : world series betting