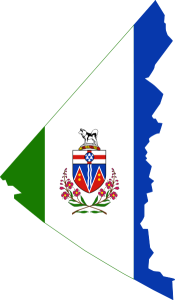 The Yukon Territory has a population the size of a small city in Canada, but that doesn't mean that it's residents aren't die hard hockey fans and avid sports bettors.
The WCLC does allow regulated offline sports betting in the Yukon through their sports betting lottery games such as Sport Select, Pools and Futures.  That said, Yukon residents who prefer to get the best value for their sports bets turn to online betting in order to get improved odds and a greater variety of options.
Best Sports Betting Sites for Yukon Residents
The following sportsbooks are dedicated to providing a great sports betting experience to Canadian bettors. In fact, Sports Interaction only accepts Canadian bettors.
1

See Website For Details

Licensed and regulated in Canada
Easy deposits & withdrawals including Interac
Competitive betting lines

Bet Now Review

2

See Website for Details

Most popular betting site worldwide
State of the art live betting platform including streaming of several events
Fixed odds for horse racing

Bet Now Review
Offline Sports Betting in the Yukon
All offline sports betting in the Yukon runs through the Western Canada Lottery Corporation (WCLC).  They offer sports betting games called Sport Select.  These sports betting games are considered lotteries and can be played anywhere WCLC outlets are found (usually gas stations or convenience stores).  The sports betting games are great for beginners because they give you a taste of enjoyment that is sports betting, but the poor odds severely limit the potential for sports bettors.
Sport Select
Sport Select used to only allow parlay wagers with 3 to 6 winners on a ticket. Canada legalizing single-game sports betting in 2021 allowed Sport Select to begin taking single bets, which removed one of the restrictions Sport Select had compared to online sportsbook. This was a positive change, but unfortunately the odds are so poor that Sport Select is still unusable in it's current format for anyone placing bets more than a few times a year.
Pools
With Sport Select Pools you pick the winner of all games on a given night. The Pools card costs $5 and whichever card has the most correct selections wins the prize pool. For example, if you pick the 9 winners of NBA games on a night with 9 games then you would split the prize pool with all other Pools players who also picked 9 winners.
Sport Select has declared the 60% of the Pools card cost is included in the prize pool ($3 of the $5 card purchase). This means that Sport Select has a 40% profit margin on their Pools card sales, which is a very high profit percentage compared to the 4.5% vig on a traditional sports wager at an online sportsbook.
Once you multiply all of the odds together the potential payout can look very appealing! But remember – every one of your selections has to be correct to win your bet. In reality if you made the same parlay bet at one of the online sportsbooks I recommend you will often see potential winnings of nearly double that of Proline!