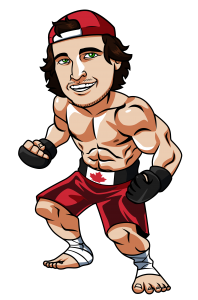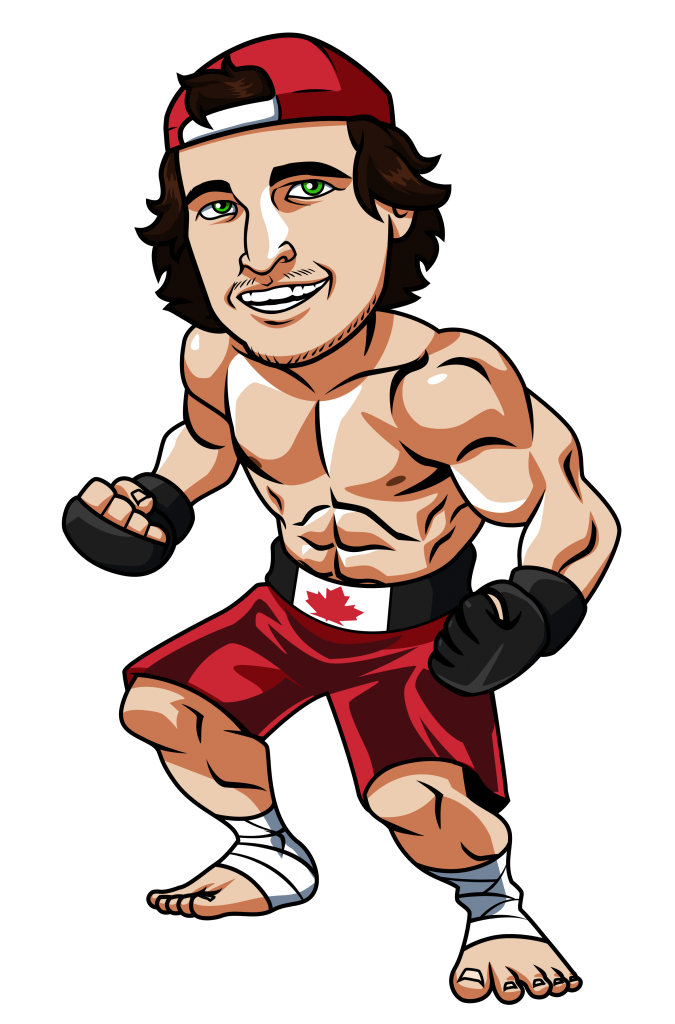 It's another big card this week with the UFC heading to New Jersey.  Here in Canada you can watch the entire card for free, with the prelims kicking off at 5pm EST on TSN2 and then the fights moving over to CTV Two at 8pm for the final four main card fights.  I'll definitely be sitting on my couch watching the entire card with plenty of action through DraftKings.com this Saturday.
DraftKings is running a $3 entry contest with $45,000 guaranteed for this event.  And there is also a $100 entry contest with $50,000 guaranteed for those of you who have a bit more to wager with.  This card is part of DraftKings "January Jam" promotion with $100 contests in each sport, so there is definitely money to be won.
Click here to set your UFC lineup….
I'm going to change things up in this article a little bit.  Instead of going through every single fight on the card I'm instead going to look at my favourite 5 targets for the weekend and also touch on some guys I'm going to be completely fading.  Let me know in the comments whether you prefer this format or if you would like me to continue to old way of breaking down each fight and giving each fighter a value rating out of 3.
Check out the daily fantasy MMA page to learn more about the scoring and strategy for UFC at DraftKings.
Top Targets
Target #1 – Sage Northcutt ($11,000)
Sage is going to be in every one of my DraftKings lineups this weekend.  The UFC has put a lot of money into this prospect and they normally know what they're doing when they get behind a young fighter.  The company wants Sage to continue winning, and winning in dominant fashion, so I'm confident that everyone involved believes that Sage is set up for another knockout in this fight.  Yes, his opponent has changed from Andrew Holbrook to Bryan Barberena, which could pose some difficulties because Barberena is a knockout specialist, while Holbrook has won most of his fights by submission.  That said, I like Sage against another striker and I think it makes it even more likely we see Sage get an early finish in this one and rack up those DK points.
Target #2 – Ben Rothwell ($9,300)
If you want to have guys like Northcutt or Anthony Johnson in your lineup you have to find places to pay down.  I don't think there's a better spot on the card to pay down and save some money than with Ben Rothwell.  First of all, Rothwells odds to win the fight of 2.15 are great for a fighter priced at $9300.  Then add in the fact that Rothwell has finishing ability everywhere the fight goes and you start to see that his ceiling is very high at this price.
Sure, Barnett looked good in his last fight, but that was against the ageing punching bag that is Roy Nelson.  I still don't see Barnett as a top heavyweight with the UFC cracking down on PED's and I expect this to show through against Rothwell.  I personally like Rothwell to win this fight regardless of the odds, so at $9300 he's a steal.
Target #3 – Anthony Johnson ($10,900)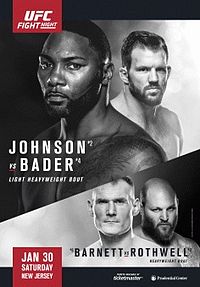 This pick scares me, but the ceiling is simply too high to pass up.  The oddsmakers have the odds for a Anthony Johnson finish in this fight set at 1.485, which is basically saying that if Johnson wins he's going to get the knockout.  In the value vs price spreadsheet I make for every DraftKings card, Anthony Johnson is sitting as the best value based on his odds by far.  I am worried because I could see Bader surviving and dragging Johnson into the late rounds, but the upside is just too high to not be on Anthony Johnson looking for that main event knockout hammer for your lineup.  It only takes him touching Bader once for this fight to be potentially over.
Target #4 – Randy Brown ($10,500) or Matt Dwyer ($8,900)
There's a great chance that this welterweight fight will end via a finish.  Randy Brown is 6-0 with 6 finishes coming into his first UFC fight, while Matt Dwyer is 8-3 in his MMA career, with every one of his 8 wins coming via knockout.  I don't see this fight going to the scorecards.  Brown is the favourite and is being given a 54% chance of getting the finish by the oddsmakers, while Dwyer is being given a 24% chance at a finish, which is a bargain at his price.
Depending on my lineup makeup I will likely have one of these fighters in each of my lineups.  If I can afford him I'll be on Brown, but if I need to save some cash I'll take a flyer on Dwyer.
Target #5 – Rafael Natal ($9,900)
Natal has really found his groove of late with wins over Camozzi, Watson and Hall in his last 3 fights.  He's not a great finisher, but I still see value in him at this price against Kevin Casey.  I'm not impressed at all by Casey in his UFC career.  Yes, he's got a few wins, but has really not fought anyone of substance.  Natal is a huge step up for Casey and I expect Natal to dominate this fight.  It may not be a finish, but if Natal can stuff Casey's takedown attempts, which I expect him to, I think Natal could rack up the points with strikes in this one and then get the decision bonus points.
He's not a huge ceiling play, but I still like him against an inferior opponent.
Main Fades
Here are a few guys that I will be fading completely and who I expect will be high owned.
Fade #1 – Tarec Saffiedine ($10,600)
I expect Saffiedine to make his way into a lot of lineups.  I do expect him to win this fight, but I don't see a finish.  I think he will just pick apart Ellenberger on his way to a decision win and collect around 65-70 fantasy points.  For that price, his ceiling is just not good enough.  I would much rather look at fighters with finishing ability at this price tag.
Fade #2 – Kevin Casey ($9,500)
Like I said above, Casey will be out of his league in this fight.  He only lands 1.94 significant strikes per minute and generally takes quite a bit of damage.  I expect him to get destroyed in this fight and to not get a lot of touches on Natal.
Fade #3 – Olivier Aubin-Mercier ($10,400)
Aubin-Mercier is exactly the fighter I don't like to roster.  He's a guy that is a big favourite to win his fight, but he's going to do so by sticking right to his opponent and wrestling and out-grappling him.  He may be able to find a submission, but these usually come in the later rounds after his opponent is tired from all the defending.  He won't pick up many significant strike points and I wouldn't be at all surprised to see him just look to grind out a decision.
So there you have it.  My main targets and fades for UFC at DraftKings.com this Saturday.
Ready to set your lineups?  Click here to enter the $3 UFC contest at DraftKings.com.
Check my MMA posts section for my betting picks for this card.
Tagged With : Daily Fantasy MMA • DraftKings MMA • DraftKings UFC