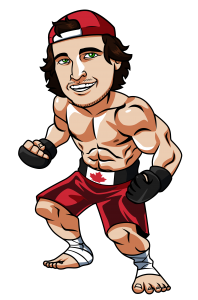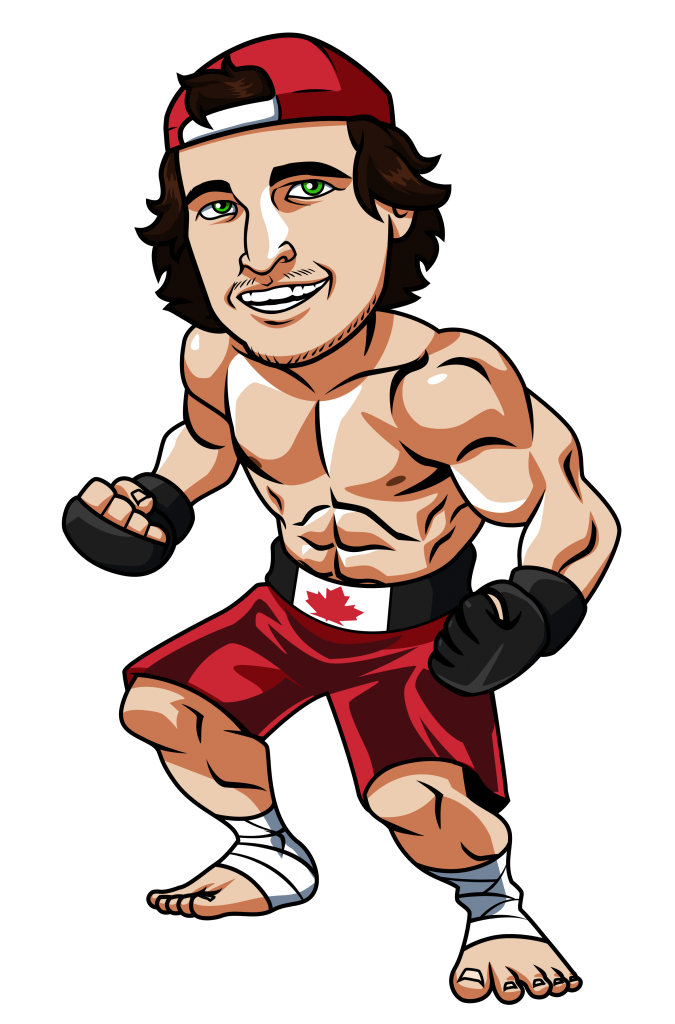 I didn't get my DK targets post up for UFC Kansas City last week, so I made sure to get one up this week.  I have 3 main targets that I will be focusing on in my tournament lineups at DK and one fade that I don't think you should touch with a 10 foot pole.
Click here to set your DraftKings.com lineup for UFC Nashville.
Check out our daily fantasy MMA section for some tips that will help you construct a solid lineup.
Top Targets
Target #1 – Ovince Saint Preux ($8700) or Marcos Rogerio De Lima ($7500)
This fight has odds of 1.667 on the under 1.5 rounds.  That means there is a great chance one of these guys gets a finish in the first round and racks up the big 90 point bonus.  I will have 100% exposure to this fight throughout my lineups.  I personally will have significantly more De Lima because I think he has just as good a shot at the finish as OSP and I need to pay down to include Cub in some lineups so it makes sense for me to do so here.
OSP is overrated, but he does have power and some weird submissions that can catch guys.  Either one of these guys are good plays, but don't play both in the same GPP lineup!
Target #2 – Mike Perry ($8400) or Jake Ellenberger ($7800)
This is the only other fight on the card with an over/under of 1.5 rounds.  I expect these guys to bang it out in the middle of the cage until one of their lights go out.  I will be going 100% exposure on this fight as well.  Even if the fight doesn't end in round 1 the output should be high.
I will have more Perry than Ellenberger because Jake is easy to hit and Perry has the KO power in his hands, but I don't mind Ellenberger plays either because he also has the ability to knock guys out and Mike Perry is another guy who gets hit a lot.
Target #3 – Cub Swanson ($9800)
It's a tall price to pay for Cub, but I think there are enough live dogs that there's a good chance Cub will be in the winning GPP lineup.  Cub loves to throw down and has a high output of 3.67 strikes landed per minute.  With Lobov's limited defense I think Swanson will be able to land strikes with ease in this one.
I also think that Cub should be able to get takedowns on Lobov fairly easily as well.  Once he starts piecing Lobov up on the feet that will open up takedowns and Cub is no joke on the ground either.  I think Cub can rack up points wherever this fight goes and he also has a great shot at an early finish.
I think 90+ points is very safe for Cub in this spot, so if you can find some dogs that allow you to fit Cub in your lineup I say go for it.
Top Fades
Fade #1 – Jessica Penne ($8500)
I will have no exposure to Jessica Penne.  Her style just doesn't translate well to DK.  She doesn't have the power to knock out her opponents and she also doesn't have high output.  She might get a takedown or two, but overall I don't see a high ceiling for her and that's a hefty price for someone who will likely get around 70 points on a good day.
***Also be sure to check out my betting picks for this card.
Tagged With : UFC betting • UFC fantasy • UFC Nashville • UFC picks