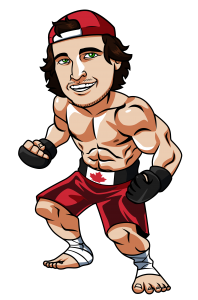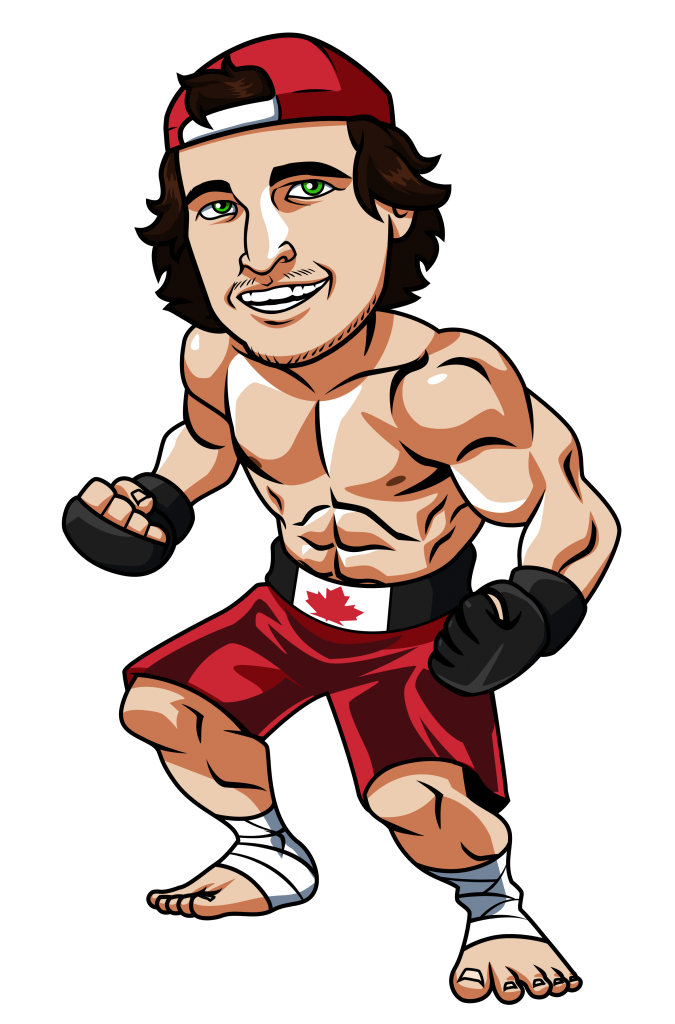 UFC 214 is the best card of the year and DraftKings is treating it as such with a monster $200,000 guaranteed contest with $25,000 to first and an entry fee of just $8.  This is the biggest UFC contest I've seen at DK for that low of a buy-in, so I'm excited to start building lineups and hope to hit big on Saturday.
DK is also running a free to enter UFC 214 contest sponsored by Harley-Davidson where the winner takes down a Harley Davidson Iron 883 Motorcycle and $2000 (with another $3000 in prizes to other places).  Click here to join DK and enter that contest for free!
Check out our daily fantasy MMA section for some tips that will help you construct a solid lineup.
Top Targets
Target #1 – Cris Cyborg ($9300)
Cyborg is an absolute killer who many people in the MMA daily fantasy community expected to be priced at $10,000 or more.  At this price she is very easy to fit into your lineups and she is more than likely going to get a first round finish and possibly some takedowns as well, which will help rack up the points.
Cyborg earned 134 DK points in her recent win over Lansberg and 116 in her first round finish of Leslie Smith.  I believe it is extremely likely that Cyborg breaks 100 points and if a few underdogs win, which I think is very likely on this card, then she will more than likely be in the winning lineup in GPP's, even at this price.
Let's not forget either that this is a five round fight, so even if Cyborg doesn't get an early finish she will have ample time to rack up points.  The only way she doesn't get a ton of points (100+ likely) is if Evinger pulls off the massive upset with a quick TKO or sub, and I think that's extremely unlikely.
Target #2 – Tyron Woodley ($8700) or Demian Maia ($7500)
My second favourite target is picking one of the fighters from the co-main title fight between Tyron Woodley and Demian Maia.  Again, this is a 5 round fight so even if there isn't a finish there will be 5 rounds of action for racking up points.  That said, the over/under for this fight is set at 2.5 rounds and the odds of this fight NOT going to decision are 1.29, so it's very likely we will see a finish.
I foresee a finish for one of these fighters within the first couple rounds.  Maia will know he has to apply pressure and look to close the distance against Woodley.  If he's able to make this a grappling match he has a great chance at a submission.  That said, there's also the chance of Woodley landing a bomb and finishing this fight when Maia is attempting to close the distance.  I will personally have more Maia because I think he's going to win (see my bet here), but I think it's smart to have both sides of this fight.
I will likely have 100% exposure to the fight throughout my lineups.
Target #3 – Jimi Manuwa ($8800) or Volkan Oezdemir ($7400)
This is the only non-title fight that I will be targeting both sides.  The odds of this fight NOT going to a decision are 1.21 and the odds of the fight NOT starting round 2 are 1.76.  So basically the odds think this fight will end in round 1, which would lead to big points for one of these fighters.  Even if the fight ends in round 2 either fighter could rack up points with strikes.
I really don't know what to make of these guys because they've had quick wins of late and I haven't really seen their full arsenal.  That said, I do agree that there will likely be a finish in this fight, so I will be targeting both sides of the fight and hoping for the winner to get 100+ points and be in the winning lineup.
Target #4 – Alexandra Albu ($8300)
This is a great price for Albu, who has odds of around 1.63 to win this fight with Kailin Curran.  She also has odds of 3.13 to win inside distance.  This pick is a partial backing of Albu and a partial fade of Curran.  Albu is only 2-0 in her MMA career, but that includes an impressive submission win over Izabela Badurek in her UFC debut.  Albu also has a successful background in both karate and judo, which are great bases for women starting their MMA careers.  All of that said, the main reason I'm targeting Albu is a fade on Kailin Curran, who has been close to awful in her 5 fight UFC career.  She's 1-4 in that span with her lone win coming via a submission choke over Emily Kagan in a fight she was losing.
I expect Albu to get the best of Curran on the feet and likely land some big strikes to finish her off.  Albu likely has the best striking of anyone that Curran has fought and that's not even saying much.  Curran is not even close to being a UFC caliber fighter and I expect this loss to possibly be her last in the promotion.
I won't be going 100% on Albu because there is the chance that she just wins a decision while staying on the feet for something like 70 DK points, but she will definitely be in some of my lineups and I think she will be under owned as well.
Honourable Mention – Jones ($8900) or Cormier ($7300)
It's never bad to pick a fighter from a title fight and because of this I will definitely have quite a bit of exposure to this fight.  That said, the last fight between these two only notched 91 points for Jon Jones in a win and that might not be enough to be in the winning lineup this weekend.  There is the possibility of Jones making value with a finish or more activity over the 5 rounds, or Cormier making value with a win, but it's not a guarantee that this title fight will have the winner in the winning GPP lineup this week.
Ready to set your lineups?  Click here to visit DraftKings.com.
I will likely have 100% exposure to my top 3 targets above across my tournament lineups at DraftKings.  I will also have quite a bit of Albu and some of both Jones and Cormier.  Outside of these targets I'm really looking at Donald Cerrone ($7500), Jason Knight ($8100) and Drew Dober ($9000) as likely my next range of targets.
Tagged With : MMA Fantasy • UFC 214 • UFC DraftKings • UFC fantasy • UFC picks