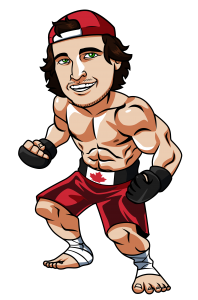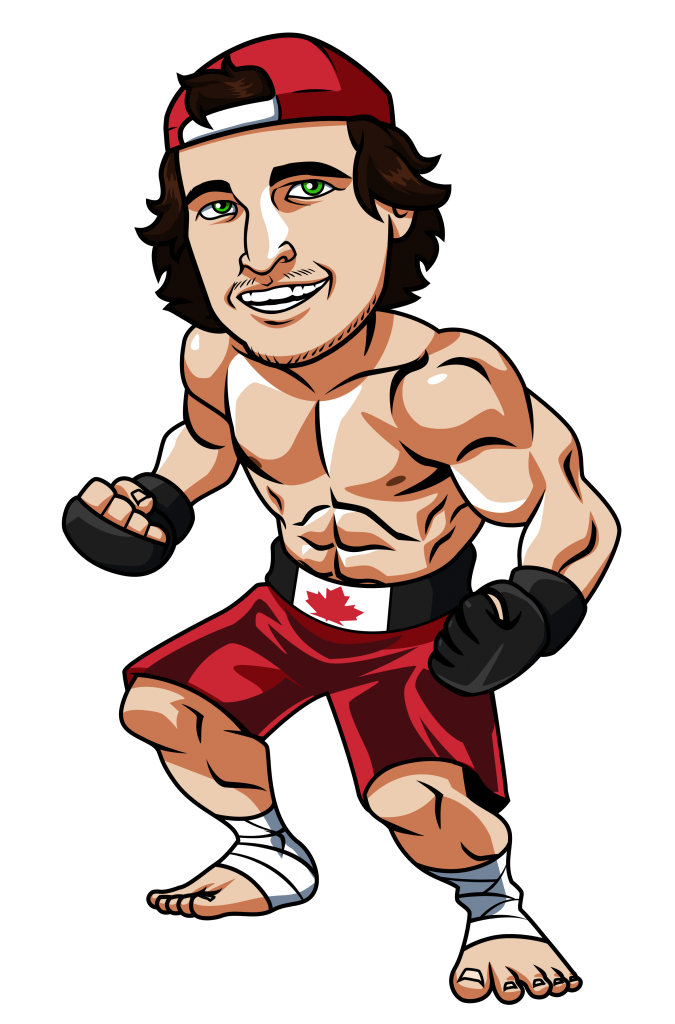 UFC 211 could be the biggest card of the year and there is once again plenty of action to be had at DraftKings for this pay-per-view card.  DK is running a $200,000 Fight Series for this card, which includes a $33 buy-in event with $80,000 in prizes and a $3 contest with $70,000 in prizes and $4,000 to first place.  It's been a few PPV's since I hit my big score at UFC 207 and I'm very confident in some of the below plays, so I'm excited to win some money this Saturday.
Click here to set your DraftKings.com lineup for UFC 211.
Check out our daily fantasy MMA section for some tips that will help you construct a solid lineup.
Top Targets
Target #1 – Joanna Jedrzejczyk ($8800) or Jessica Andrade ($7400)
I will be having one of these fighters in each of my GPP lineups and I plan on actually stacking this fight in cash games.
If this fight goes to a decision both of these fighers are going to rack up the points.  JJ throws a ton of strikes and actually racks up more points when she wins by decision than when she has won via finish in the second or third rounds.  Just look at her last three wins.  All decision wins over five rounds and she earned 121, 118 and 140 DK points in those fights.  If Joanna is able to find her range and tag Andrade for 25 minutes she will reach around 120 points once again.
On the flip side, I think Andrade will be matching JJ strike to strike and she actually has more fight finishing ability through her power and ground game.  Andrade has broken the 100 point mark in each of her three wins at strawweight and she actually lands even more strikes on average than JJ, landing a ridiculous 6.80 strikes per minute compared to JJ's 6.45.  Andrade also goes for takedowns, which could change some of the complexion of this fight.
I'm definitely going to have more Andrade than JJ in my tournament plays because I think she will hit value even if she loses, but I think you absolutely must have one of these ladies in every single lineup you build because this is going to be an action packed fight with a ton of points handed out.
Target #2 – Junior Dos Santos ($7700) or Stipe Miocic ($8500)
I do not see this fight going to decision again.  These guys are both going to be able to land leather on their opponents and I expect one of these men to go out at some point, likely in the first couple rounds.
Stipe has broken the 100 point plateau in each of his last four wins, while Junior has also broken 100 points in each of his last five wins inside the octagon, including totalling 107 points in his decision win over Stipe back in 2014.  There is a very good chance the winner of this fight is in the winning lineup, so do not shy away from picking a winner here.
Target #3 – Gadzhimurad Antigulov ($9400)
Antigulov is the first fight on the card and he's the second most expensive fighter on the board, but I think he's a great play because you will have plenty of opportunities to pay down elsewhere.  Antigulov looked awesome in his quick submission win over Rogerio de Lima in his octagon debut and I expect him to make even lighter work of Joachim Christensen, who is basically awful.
The odds for an Antigulov finish in this fight are at 1.625, which means he has about a 60% chance of getting a finish, which is exactly what I expect him to do in round 1.  It will be nice to start out the night with a 100+ performance, which is expected out of Antigulov.
He will be in the majority of my GPP lineups.
Target #4 – Chase Sherman ($8300) or Rashad Coulter ($7900)
This fight is expected to be quick on way or the other, with the over/under set at 1.5 rounds and the under coming in with odds of  1.625.  If you can pick this fight correctly you should be looking at another 100+ score just a couple fights into the card.
I am leaning towards Chase Sherman in this fight and I don't think the $400 savings is enough to push my exposure higher on Coulter than on Sherman, but I will definitely have plenty of both of these guys throughout my tournament lineups and hope for a first round finish one way or the other.
Target #5 – Frankie Edgar ($8600)
I think Frankie may be severely under owned here because he doesn't have great odds to finish and Yair seems to be getting a ton of backing at the sportsbooks, with this fight basically a pick'em now.
That said, if this fight goes how I expect it to Frankie Should be able to easily clear 100 DK points.  I expect Frankie to get this fight to the mat with ease and rack up the takedowns in this fight.  Frankie got 5 takedowns in his decision wins over both Stephens and Faber, while taking down Swanson 7 times and adding 16 advances for a 170 DK point performance.  Frankie's fighting style is very active and he gets a lot of takedowns and works hard once he's on the mat.
Rodriguez throws a lot of kicks and should be easy for Frankie to takedown in this fight.  Rodriguez has not faced anywhere near the competition of a Frankie Edgar and yet his takedown defense is only 61%.
Ready to set your lineups?  Click here to visit DraftKings.com.
Be sure to also check out my betting picks for each of the big fights on this card.
Tagged With : Daily Fantasy MMA • DraftKings • UFC 211