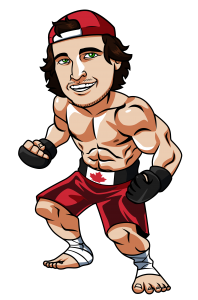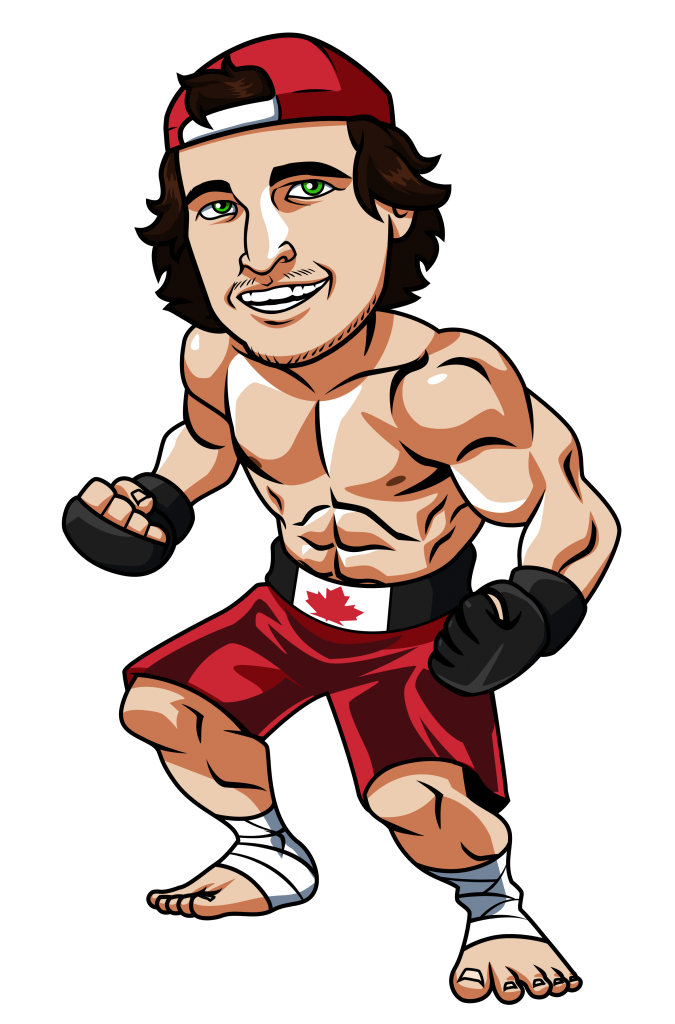 It's been two long weeks since the last UFC event and I'm eager to get back into the swing of things with some action for UFC 210.  DraftKings is running $250,000 guaranteed fight series for this card.  That includes an $80,000 contest with a $3 entry fee and a $100,000 contest with a $33 entry fee.  It's been a few pay-per-views since I hit big at UFC 207, so I'm excited to try and take down one of these contests this week.
Click here to set your DraftKings.com lineup for UFC 210.
Check out our daily fantasy MMA section for some tips that will help you construct a solid lineup.
Now, on to my favourite targets for UFC 210.
Top Targets
Target #1 – Daniel Cormier ($8100) or Anthony Johnson ($8100)
I will be having 100% exposure to this fight in tournaments this week.  This fight could go one of two ways.  Either Anthony Johnson gets a knockout within the first couple rounds or Daniel Cormier gets a finish in the second or third at the latest.  Either way one of these guys should get a finish and rack up a good amount of points in the process.  For just $8100 whichever one of these guys gets the win will likely be on the winning lineup this Saturday.
Target #2 – Kamaru Usman ($9200)
With the scoring at DraftKings as it is now, takedowns are at a premium a 5 points each.  Those takedown points make Kamaru Usman one of my favourite plays this week.  He should have no problem taking Strickland to the mat and I could see him either racking up ground and pound or getting multiple takedowns if Strickland is able to get back to his feet.  Usman has 5+ takedowns in 3 of his 4 UFC fights to date and even when his fights go to decision he can rack up close to 100 points thanks to the multiple takedowns.
Stricklands takedown defense is solid, but he was still taken down 3 times by Alex Garcia a couple fights back and I think Usman is the better wrestler when compared with Garcia.  Usman is a very smart fighter and he's a specimen of an athlete who should be able to overpower Strickland and use his technique to get the takedowns and control this fight from start to finish.
Target #3 – Cynthia Calvillo ($9100)
Calvillo had an extremely impressive performance in her UFC debut against Amanda Cooper, getting an early takedown and transitioning into a rear-naked choke for the win.  Calvillo trains at Team Alpha Male and her wrestling is on point.
I watched some tape on her opponent Pearl Gonzalez and this won't be an easy fight for her because Gonzalez is a very strong grappler in her own right.  That said, Pearl has not been competing against strong fighters of late with most of her recent opponents having losing records in small promotions.  Calvillo should be on another level and be able to take control once this fight goes to the mat.
Target #4 – Patrick Cummins ($8000)
Sticking with my strategy of rostering wrestlers I'm looking at Patrick Cummins as the only underdog target that I really like.  Cummins has been knocked out in three of his last four fights, but he's been fighting very strong fighters with those losses coming to Saint Preux, Teixeira and Nogueira.  When he did get a win over Feijao he secured 8 takedowns before getting a third round finish of his own, which racked up 113 DK points.
When Cummins has superior wrestling to his opponent he can rack up a ton of points over the course of a fight without necessarily having to get a finish.  When Cummins fought Kingsbury he took him down 10 times and finished the fight with 141 DK points without even getting a finish.  I think Jan Blachowicz is a prime candidate of a guy who Cummins should be able to take down and control throughout the fight.  Blachowicz has takedown defense of only 33% and was taken down 4 times in both his last two losses to Alexander Gustafsson and Corey Anderson.
Ready to set your lineups?  Click here to visit DraftKings.com.
If you're going to get both Usman and Calvillo into your lineups you will need to find a fighter in the $7,000 range.  I don't love any of the underdogs on this card outside of Cummins, but I'll be sprinkling some fighters I think have a shot to finish such as Charles Rosa ($7300) or Desmond Green ($7,400).
Check back tomorrow for my betting picks for UFC 210.
Tagged With : UFC 210 • UFC fantasy • UFC fantasy targets