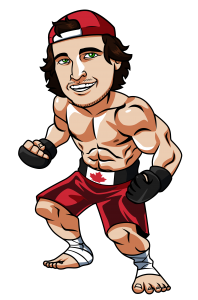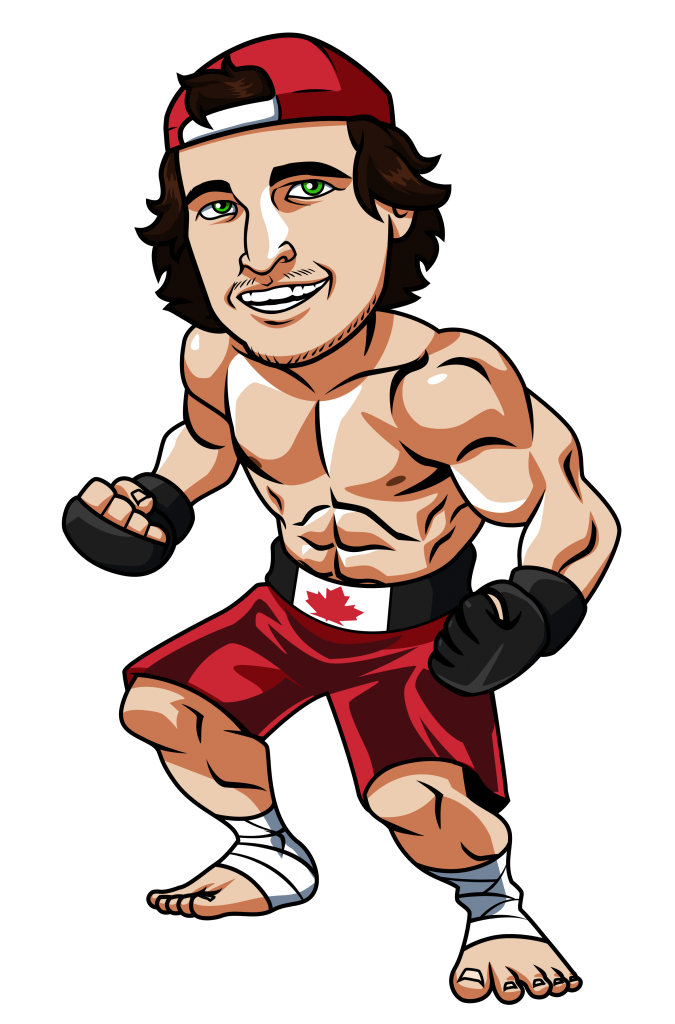 It took a few days, but here we are on Wednesday afternoon and the DraftKings salaries are finally up for UFC 209.  I've been very eager to see the salaries and find my targets since the betting odds for the card came out on Monday.  DraftKings is running a $250,000 guaranteed fight series for this card that includes a $75,000 guarantee for the $3 haymaker contest and a $100,000 (with a $15,000 top prize) for the $33 axe kick contest.  If you remember back at UFC 207 I was able to take down the $3 contest and I will be looking to repeat that success in these big guarantee contests this week.
Click here to set your DraftKings.com lineup for UFC 209.
Check out our daily fantasy MMA page for some general tips that will apply to every card including this one, as well as more of an explanation about how the contests work.
Alright let's get into my targets.  I've put a lot of research in waiting for the salaries to come out this week, so I'm expecting a big week profit wise.
***One more thing.  Check out my betting picks article for the main card fights here.
Top Targets
Target #1 – Mark Godbeer ($8700)
I will be having 100% exposure to Godbeer across all of my tournament and cash game lineups this week.  Godbeer is a talented striker out of England who carried some promise as the BAMMA heavyweight champ coming into the UFC.  Godbeer is a high level kick boxer and although he lost his first UFC fight (to a very strong prospect in Justin Ledet) he's still a very solid fighter with knockout power who belongs in the UFC.
The main reason I'm going 100% on Godbeer though is that his opponent, Daniel Spitz, looks to be an absolute can.  I did some film study on his fight between him and Cabbage Correira and he looks horrible.  He's slow and plodding and really doesn't look like he will have much chance of taking Godbeer down, which is the only possible way I could see him having a chance in this fight.  He has a nice looking 5-0 record, but outside of the Correira fight he has two wins over fighters in their first MMA fight and two wins over opponents with losing records in very small organizations.
This is going to end with a first or second round knockout for Godbeer.  He's a great price and I am very confident he will be in the winning lineup.  I've also tossed quite a bit of coin on Godbeer at odds of 1.70 at Bet365.com as well, which I think are just ridiculous odds.
Target #2 – Lando Vannata ($9300)
Vannata is a little bit on the expensive side, but I do expect him to finish Teymur in this fight.  Lando has odds of 2.25 to win inside distance and we saw just how crazy and unpredictable his striking is in both his loss against Tony Ferguson and his KO win over John Makdessi.
I think Lando has a slight advantage on the feet against Teymur, but he does have to be careful to avoid the power punches of the Swede.  I also think Vannata has the ability to get this fight to the ground and work for a submission if he chooses to.
Teymur isn't nearly as fast, athletic or creative as Vannata, the one thing he does have is power in his hands.  That said, I think Vannata wins this one and racks up several DK points in the process.
Target #3 – Khabib Nurmagomedov ($8900) or Tony Ferguson ($7300)
I will have 100% exposure to this fight in tournaments.  Both of these guys are very active and whoever wins this fight is going to rack up a big number on DK.
If Khabib is able to close the distance and take Tony to the ground he will rack up a ton of points in ground and pound and advances, plus you add in the fact Tony is a great scrambler and you may see Khabib taking Tony down over and over again in this fight.
If Tony is able to keep this fight standing he loves to let his hands fly.  He landed 199 significant strikes against RDA and ended up with 130 DK points in a 5 round decision.  Khabib is hittable on the feet and I could see Tony piecing him up from range.  Also, like I said above Tony is a great scrambler and also aggressive in submissions from his back.  He has amazing cardio and will be working and aggressive for the entire 5 rounds of this fight if it goes the distance.
So regardless of if this fight ends early or goes the distance the winner will rack up a ton of points.
More Thoughts
So above I've given my main three targets.  I think I'll actually be going 100% on each of those targets in tournaments and hope for the best.  I wanted to touch on the Woodley vs Wonderboy fight.  If you've read this article for past events you know I almost always take at least one fighter from the main event as a target simply because they get the extra two rounds to work if nobody manages the finish.  Alright, I'll get into two fights I'm looking at, but that I'm not as excited about as they may seem like I should be on the surface.
Wonderboy ($8400) vs Woodley ($7800)
In the first fight between these two, both fighters were very tentative.  This is actually the norm for Woodley who often waits around for large portions of the fight waiting to land a big KO punch, but it was rare for Wonderboy who was definitely giving Woodley too much respect for his power.
Woodley ended up finishing with 49 DK points and Wonderboy had just 22.  Of course neither fighter earned the win bonus, but even if they had the DK point total still would have been extremely underwhelming for a title fight.
Now, I'm not saying that this fight will play out the exact same way, in fact I do think Wonderboy will be more aggressive, but any fight with Woodley involved can always play out this way.  If you look at the entire history of Woodley fights available in the DraftKings fight log you may be surprised to see that the 61 significant strikes against Wonderboy were actually the most he's landed in a fight.  Yes, he had two extra rounds and he earned knockouts in many of his other fights before getting to that point, but it still shows that he's not an active striker on the feet (2.55 strikes landed per minute according to Fight Metric, which is very low).
My point here is that Woodley slows down fights both ways with his power and in order for either guy to really rack up enough DK points to be in a winning lineup in a tournament is if they finish the fight.  For this reason I don't think this is a must start fight.  But both guys definitely do have the ability to finish this fight at any time, so I'm by no means saying stay away from them, just that they aren't must plays.
Alistair Overeem ($8300) vs Mark Hunt ($7900)
This is another fight that I would normally have a ton of exposure to.  The problem here is I expect this to be a slow fight with Overeem attempting to keep the distance.  Neither guy has a high output of strikes and I do not think Overeem will risk going for a takedown when he can simply use his reach to keep the fight at kicking distance and force Hunt to close the distance.
Both guys have a ton of knockout power and the fight will more than likely end in a finish, but even if it does I think it could take a while.  Heavyweights are usually great targets, but I expect both of these guys will be very high owned and I think there is some merit to fading them and hoping for a boring fight.
Ready to set your lineups?  Click here to visit DraftKings.com.
I hope I've given you some things to think about with this article.  As always, I love getting feedback so I know what you guys like to see in the future.
Tagged With : UFC 209 • UFC betting • UFC fantasy • UFC picks