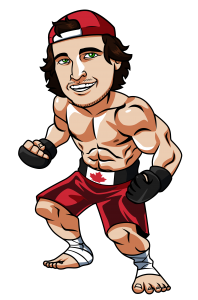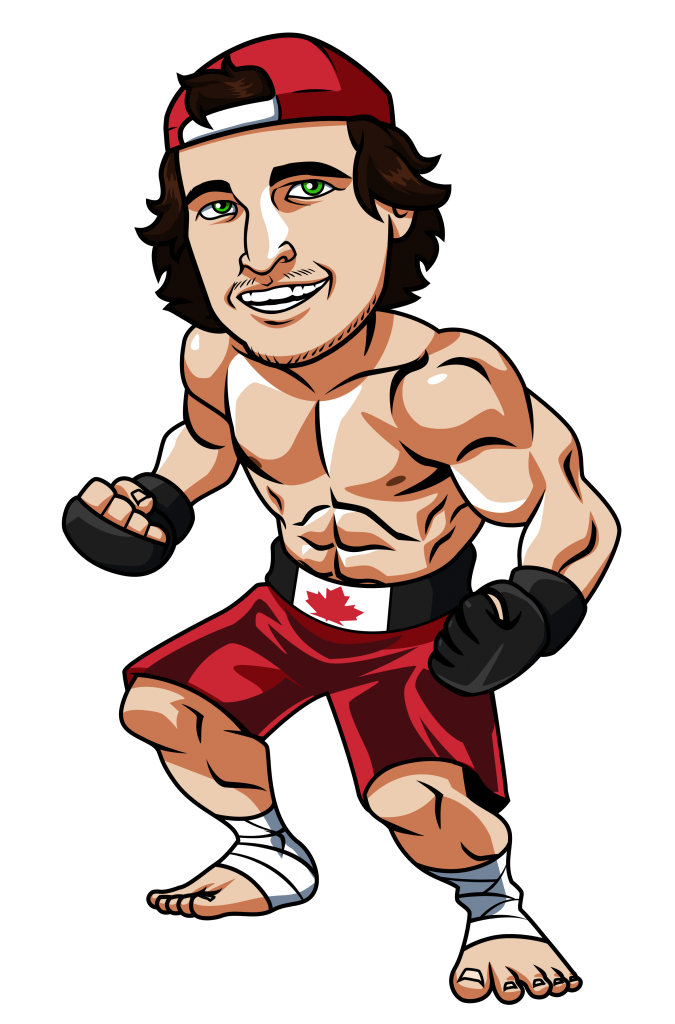 It's pay-per-view week in the UFC and that means there's some solid big money contests at DraftKings.  At UFC 207 there was a $150,000 guaranteed contest with $3 entry.  I actually took down that contest (tied for first with 1 other) for a nice $4,500 payday (see my targets for that card here).  UFC 208 isn't expected to be nearly as big a draw as 207 was and the contests reflect that.  DraftKings is running a $60,000 guaranteed $3 contest, as well as a "main event" contest with a $33 buy-in and $80,000 guaranteed.  Hopefully I can provide some picks that allow one of us to hit a nice score this Saturday.
Click here to set your DraftKings.com lineup.
Check out our daily fantasy MMA page for some general tips that will apply to every card including this one, as well as more of an explanation about how the contests work.
Also, be sure to check out my betting picks for this card.
Top Targets
Target #1 – Derek Brunson ($8300) or Anderson Silva ($7900)
This is a fight that you need to target in tournaments.  Brunson's last 3 fights have each finished in the first round and I expect him to go for the finish of Silva early in this one as well.  I could really see this fight going either way.
In one scenario Brunson corrects the mistake he made of rushing in with his chin up, which got him knocked out in his last fight with Robert Whittaker.  If Brunson picks his spots and doesn't rush in Silva is definitely hittable having lost a step in his old age and a clean punch from Brunson would likely put him out.
In the second scenario Brunson returns to his wild fighting style, chases the KO and gets countered by Silva.  Even in his old age, Anderson Silva is still one of the better counter punchers in the UFC.  He has the ability to find Brunson's chin if he comes in wild.
Either way, I do believe that this fight will end in the first round and whoever wins will rack up a big score.  You need to find places to save a bit of money and these middle range guys are perfect to allow you to get some of the bigger favourites.
Target #2 – Glover Teixeira ($8700)
At this price I'm going to have a ton of Teixeira exposure.  People remember his quick KO loss to Anthony Johnson and seemingly forget that he finished Rashad Evans, Patrick Cummins and Ovince Saint Preux in his previous 3 fights.
Jared Cannonier is getting hype simply because the division is looking for new blood.  I wasn't impressed with his win over a sloppy Ion Cutelaba and his other UFC win was over Cyril Asker who really shouldn't be in the promotion.  Before that he was KO'd in his first UFC fight to Shawn Jordan.
This card has a lot of big favourites, so the price tag on Teixeira is very reasonable.
Target #3 – Wilson Reis ($9600)
Reis is extremely expensive, but that should keep his ownership level down and he's the type of fighter that can rack up points quickly in DraftKings.  His last four UFC wins have seen him record 116, 120, 108 and 113 DK points.  After seeing those totals the most impressive thing might be that two of those wins came via decision.  Reis takes his opponents down with ease recording 9 takedowns in both of his decision wins with more than make up for not finishing the fights.  According to FightMetric.com Ulka Sasaki has only 50% takedown defense so Reis should have no trouble getting takedowns in this fight.
Reis will be low owned and should rack up a big score regardless of if he gets a finish or not.
Target #4 – Jacare Souza ($9500) or Tim Boetsch ($6700)
I should begin by saying I think Souza wins this fight easily.  I'm going to try to have a lot of exposure to him, but his price tag does make that difficult.  That said, I do think he gets a first round finish in order to pay off his salary over Tim Boetsch.
Boetsch is an ultra aggressive fighter who's fights finish in the first round on most occasions.  If you aren't taking Jacare I don't think a punt on Boetsch is a horrible play.  If he pulls off the upset you have plenty of cash to go after Reis, Teixeira, Poirier, etc.  I would not play Boetsch in cash games, but in a tournament I don't mind the play at all and I will be having some exposure to him because the pricing is very tight this week.
Main Event Fade
This may be the first time since I began writing these articles that I'm not including the main event fighters in my targets list.  The fact that they fight 5 rounds usually results in it making sense to take a fighter from that bout, but I don't that applies here.  Both of these girls are strikers and very tentative ones that that.  They have each fought at the highest level of kickboxing and understand each others weapons and how to avoid them.
If you check out FightMetric.com you'll see that both fighters output and strikes absorbed are very low.  Then take a look at Holm's fight with Shevchenko, which will be similar to this fight.  Holm only scored 27 fantasy points.  Even against Tate in a fight that she was winning for four rounds Holm only tallied 30 DK points.  That means she would have scored 57 and 60 DK points respectively if she had of won those fights.  The only time that Holm put up big points was against Rousey and that's because Rousey charged at her wildly and then got knocked out.  Holm does not like to engage a lot and I don't expect that to change.
De Randamie is very explosive, but she doesn't have a high output either.  In her one decision win inside the octagon she only landed 50 significant strikes and finished with 55 DK points after a win.
I expect this fight is going to a decision and because of this I'm completely fading this fight.  I expect it to be a tactical battle on the feet where neither girl racks up points even over 5 rounds.
Ready to set your lineups?  Click here to visit DraftKings.com.
Tagged With : Draftkings picks • UFC 208 • UFC DraftKings