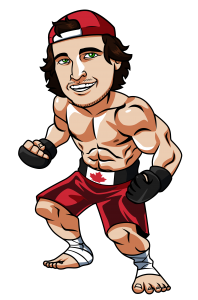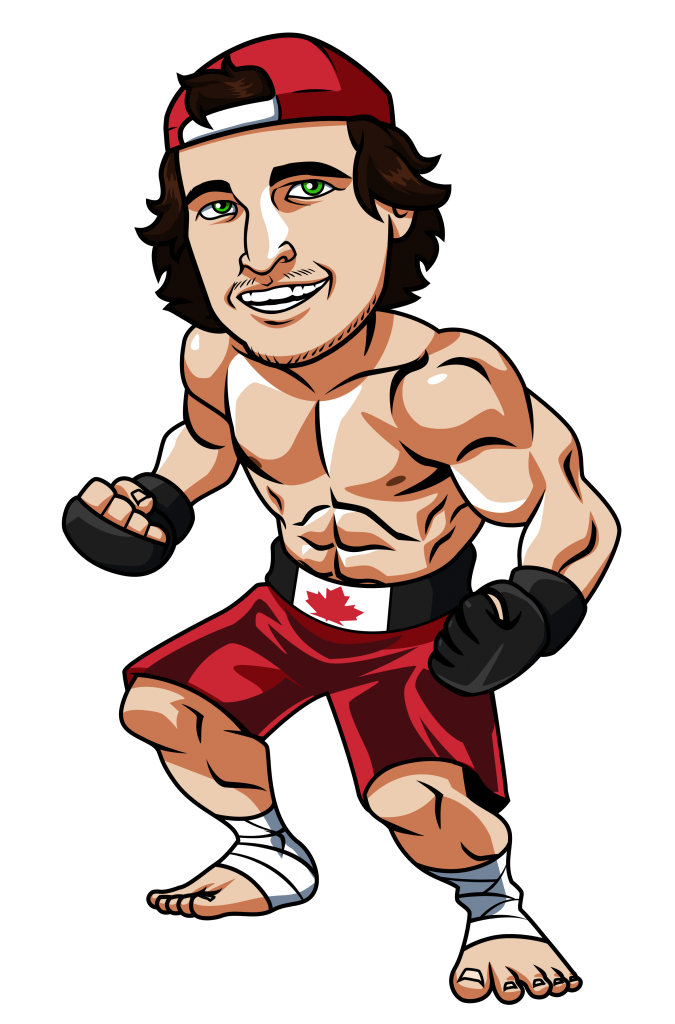 DraftKings is running a huge $325,000 guaranteed fight series promo across 4 contests for the upcoming UFC 207 card.  To put that in perspective they ran a similar promo for UFC 205, which I think was the bigger event, with a guaranteed prize pool of just $300,000.  This Fight Series promo includes a $3 entry, $150,000 guaranteed contest that I don't really expect to fill.  There is also a $33 entry contest with $100,000 guaranteed, a $333 contest with $45k in prizes and a $9 entry with $30k.  Overall, it's sure to be a big Friday night for MMA players at DraftKings.
Click here to set your DraftKings.com lineup.
Check out our daily fantasy MMA page for some general tips that will apply to every card including this one, as well as more of an explanation about how the contests work.
Also, be sure to check out my betting picks for this card.
Top Targets
Target #1 – Ronda Rousey ($8400) or Amanda Nunes ($8000)
You absolutely need one of these two girls in every single one of your lineups.  Both girls are ultra aggressive and it is extremely likely there is a finish one way or another early in this fight.  I can almost guarantee that the optimal DK lineup will have the winner of this fight in one of the 6 roster spots.  Don't get cute and fade this main event.
I am completely on the fence as to who will win this fight because I'm not sure which Ronda shows up or even if the prime Ronda does show up, if her skills match up well against Nunes.  I'll likely be splitting 50/50 down the middle of these two and have around 50% shares of each girl.
Target #2 – Brandon Thatch ($9000) or Niko Price ($7200)
This is another fight that is likely to be an early finish one way or the other.  It is the second most likely fight to finish in the first round according to the oddsmakers, next to the main event.  Niko Price comes forward with a vengeance and has finished 7 of his 8 pro fights in the first round.  This is a massive step up in competition for Niko though and if you can pay up I do think Thatch has the better shot at a win here.  Before his last three losses (all by submission) Thatch had won 10 straight fights via first round finish.
If you can pay up I suggest Thatch, but if you want to punt, Price is a great option as well because I would not be surprised if he got the finish instead.
Target #3 – Ray Borg ($7900)
Borg is underpriced on DK this week because he started out as the underdog against Louis Smolka, but the bettors have pushed him to a favourite with odds of 1.80.  He has the definite edge on the mat against Smolka and because Smolka likes to engage in grappling battles, this is a perfect match up for Borg.  The way DraftKings has evolved in how they award points for takedowns and advances, I think Borg could rack up a big score without necessarily finishing Smolka or even landing many strikes.  For instance, look at his last win, which was a decision over Herrera.  Borg racked up 115 DK points via decision thanks to his 19 advances of position against Herrera.  I expect a similar type of fight for Borg in this one.
Target #4 – Dominick Cruz ($8700) or Cody Garbrandt ($7700)
I apologize for giving fights instead of single fighters for many of these picks, but I think it's warranted and a very smart way to look at building your lineup.  This is a title fight, which means it's a five round fight and that gives Cruz enough time to rack up points even if he does get another decision win.  He finished with 110 DK points against Faber and 106 against Dillashaw in his last two title fights, which shows over five rounds he will likely break that 100 point mark even if he doesn't get the finish.  That said, I do think Cruz has a decent shot at a finish here, but whether he gets one or not I think he will get around 110 points if he wins.
That said, Garbrandt has the definition of a punchers chance.  He throws huge bombs with tremendous speed and if he can catch Cruz coming across his body on one of those footwork escapes Cruz likes to do then Garbrandt could definitely get the KO.
I'll likely have around 65% Cruz and 35% Garbrandt shares in my lineups, but I could see either one being in the optimal lineup.
Target #5 – Alex Garcia ($8600)
Garcia has not looked great in his last 3 fights, but if he can finally bounce back from the injury that derailed his career he has a great match up against an over the hill Mike Pyle in this one.  Garcia should be able to take Pyle down with relative ease and I would not be surprised if this was a fight where Garcia takes Pyle down, Pyle finds a way back to his feet and then Garcia plants him back on the canvas with another takedown.  That was how Garcia beat Sean Spencer back in 2014 and even though he didn't get a finish, his decision win racked up him 120 points thanks to 8 takedowns and 3 advances.
Ready to set your lineups?  Click here to visit DraftKings.com.
Tagged With : DK fantasy • DraftKings • Fantasy MMA • UFC 207