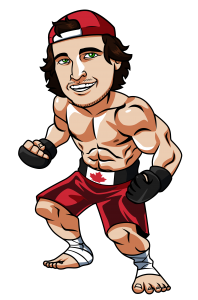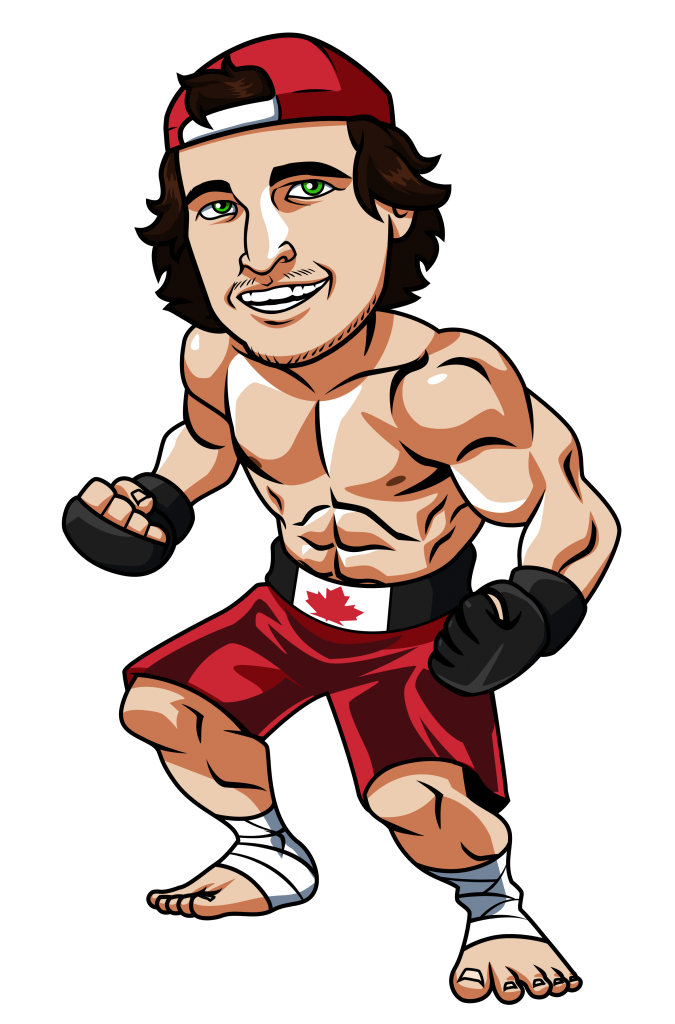 While many people are licking their lips waiting for UFC 200 which is just around the corner, UFC 199 is here this weekend with a surprisingly amazing card for the PPV directly before the monumental centennial event.  We are being treated to two title fights with Luke Rockhold taking on Michael Bisping at middleweight and Dominick Cruz rekindling the hatred with Urijah Faber for the bantamweight belt.  On top of these two title fights it's a really solid card from the top to bottom, which really impresses me considering the UFC seemed to try to book a lot of key match ups for UFC 200.
UFC 199 kicks off at 6:15pm EST with four fights on UFC Fight Pass including an interesting fight between a couple top prospects in Sean Strickland and Tom Breese.  We then move to four fights on TSN 5 at 8pm and there's a lot of goodness here as well.  At 10pm the PPV starts with 5 fights in total taking place on the paid portion of the card.
DraftKings.com is featuring a $45,000 guaranteed contest with a $3 entry, as well as a $75,000 main event with a $33 entry fee.  I'll be gunning for top prize in both of these contests and I hope you guys do well with some cashes as well!  I'm going hard on my top targets, which I will outline below and will be completely fading a lot of fighters on this card as well.
Click here to set your UFC lineup…
Check out my daily fantasy MMA page to learn more about the scoring system at DraftKings and also some tips for how to construct your lineup to give yourself the best shot at a big score.
****CANADIANS**** If you're looking to place bets on UFC 199 we have secured a 100% up to $125 bonus at SportsInteraction.com.
Click here for all the details.  You'll see a familiar face on the site!
Top Targets
Target #1 – Luke Rockhold ($11,400)
Rockhold is the most expensive fighter on the card, but that is for good reason.  Rockhold is being given odds of 1.227 of finishing this fight inside the distance, which gives him about an 80% chance of getting the finish according to the odds.  I think this is a very accurate line because I can't picture a scenario in which Rockhold doesn't finish Bisping in this fight.  I like Bisping, but Rockhold is the superior fighter with too many ways to finish this fight.  By the sounds of all of his interviews he's really keen on finishing this fight in the 1st round as well, which is good for big points.
Target #2 – Hector Lombard ($11,000)
Lombard is fighting Dan Henderson on this card and Henderson's chin is absolutely shot.  He's been finished in each of his last four losses and three of these were via knockout in the first round.  Lombard is an extremely explosive fighter and if he pushes the pace against Henderson I expect him to land that finishing shot very early against Hendo.  I will probably be going 100% on Lombard in my lineups because I'm extremely confident in an early finish.
Target #3 – Brian Ortega ($10,900)
Another massively expensive fighter, but one who provides a great opportunity for an early finish.  Ortega has odds of 2.06 to finish Guida inside distance, which seems pretty accurate considering he's finished both Brandao and Tavares in his two UFC fights to this point in his career.  Guida is a crazy active fighter, but he's susceptible to being stopped with him losing inside distance in 3 of his last 5 fights.  I think Guida's best days are behind him and Ortega should continue to grow with another finish here.
Target #4 – Steve Strickland – ($9,100)
Strickland is only a slight underdog in this fight with Tom Breese, but his price indicates that he should be a large underdog.  With so many strong plays at the high dollar value you have to find some places to pay down and I think Strickland is a good place to do that.  He's 17-1 in his MMA career and he's coming off a TKO of promising prospect Alex Garcia from Tristar.  Breese showed in his last fight with Nakamura that his hype might be bigger than his skills (even though he did get the decision in that fight), so I think paying down to Strickland here is a decent opportunity.
Target #5 – Luis Henrique da Silva ($8,700)
This guy is an unknown, but there is very likely to be a KO in his fight with Jonathan Wilson.  Henrique da Silva is 10-0 in his MMA career with each fight being finished by KO or TKO, but this is his first fight in the UFC.  That said, he did just knockout Ildemar Alcantara, a UFC veteran, in his last fight, so it's not like he's only been KO'ing losers.
Wilson is 7-0 with 6 KO/TKO finishes, but he really only has 1 fight against a legitimate opponent when he beat Chris Dempsey in his UFC debut in his last fight.
These guys are both really unproven, but they've shown they each have KO ability, which is why I think da Silva at $8700 could be the steal of the card.
Target #6 – Cole Miller ($10,400)
Miller was supposed to fight BJ Penn on this card, but when Penn went out Alex Caceres stepped up.  I think this will be a very good fight for Miller who will have had a longer camp than Caceres, which could play a factor.  Also, Miller is just the better, more complete fighter between these two and his submission skills could be a big problem for Bruce Leeroy.  I'm not high on Caceres and I think there will be yet another L on his record after this fight.
Top Fades
Kevin Casey ($9,800)
I'm not a fan of Kevin Casey.  I'm not sure how he's still in the UFC to be honest.  He's a very anticlimactic fighter who has not done well in the UFC.  He was brutal on TUF and not much has changed since.  He was able to beat Alcantara who has since been cut, but he lost his last fight to Rafael Natal and his other two fights in the UFC ended in no contests.  He's not worth the price here because he's not at all active in fights.  His strikes landed per minute is a ridiculously low 1.73 and I don't see him getting the finish, so he really doesn't have many ways to get you DK points.
Clay Guida ($8,500)
I think Guida is going to get destroyed and even if he doesn't his wrestling and clinch style doesn't get you DK points.  He only averages 2.15 strikes per minute which is very low.  I would steer clear, there are better options at the low price tags.
Ricardo Lamas ($8,600)
Lamas is probably going to try to turn this into a wrestling battle against the dynamic striker that is Holloway.  For this reason I can't see Lamas getting many DK points even if he does manage to change the fight into a grind, which I think is his only way to win.
That's all I have for now.  Six targets and three top fades for this card.  If you want to see each fighters strikes per minute average check out FightMetric.com.
Ready to set your lineups?  Click here to head to DraftKings.com.
Tagged With : DraftKings • fantasy targets • MMA Fantasy • UFC 199 • UFC 199 fantasy picks • UFC fantasy