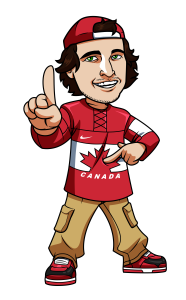 I was once again pretty solid with my picks last week, as I continue to find some fairly good value at DraftKings with these PGA contests.  Justin Rose finished 3rd, while Koepka and Lee finished in a tie for 6th and Leishman in a tie for 33rd.  All-in-all, 4 pretty solid picks.
This week, it's the last Major of the year and that means another Millionaire Maker contest from DraftKings.com.  This time the guaranteed prize pool has shot up to $3.3 Million, and there is still that cool Million waiting for a first place finisher.
I always go even deeper into my research for these Majors and this week is no different.  Below you can find my 6 favourite golfers for this weeks event at Whistling Straits.  I'm hoping to get that perfect combination and become the most recent DraftKings Millionaire!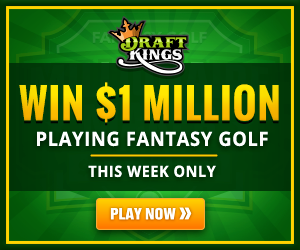 Jason Day $10,800
Jason Day is my favourite high priced player for this tournament.  He's the 4th highest priced at DraftKings, but at Bet365.com he's the third favourite with odds of 14/1.  Day just seems to be able to find that next level when it comes to major tournaments.  He's finished in the top 10 in both the US Open and the Open Championship, while having a chance to win each of these tournaments on Sunday.  Since then he won the Canadian Open and finished 12th last week at the WGC-Bridgestone.  I really like Day to be at the top of the leaderboard come Sunday with a chance at the win.
Bubba Watson $9,900
Bubba lost in a playoff to Martin Kaymer the last time the PGA Championships were held at Whistling Straits back in 2010.  His form is on point right now with 2nd place finishes in his last two events (Canadian Open and WGC-Bridgestone) since being cut at The Open.  He was cut at both The Open and US Open this year, but his game fits Whistling Straits much better than those links courses.  If Bubba is comfortable he will almost surely be in contention and he should feel right at home at Whistling Straits.  Bubba is also the 4th favourite at Bet365.com with odds of 14/1, while his price puts him as the 7th most expensive player.  That's good value.
Hideki Matsuyama $8,000
Matsuyama didn't play up to his usual level last week at WGC-Bridgestone, but at $8000 (which is under the $8333 average) he's a steal.  Matsuyama is always a threat to put together a good round and that should be no different this week.  He's very good from tee to green and that will be huge at Whistling Straits.  He's given odds of 46/1 at SportsInteraction.com, which I think is a good bet, but it also shows that he is a great price at DraftKings.  He's the 13th favourite according to the odds, but the 17th highest priced player at DraftKings.
Brooks Koepka $7,800
This is actually my favourite play on the board.  Koepka is severely under priced at $7800.  He's been playing unbelievable golf and is riding a 7 made cut streak heading into the tournament.  He finished 6th last week at WGC-Bridgestone, which shows he is in form coming into this final Major of the tournament.  He's finished in the top 20 in each of his last 5 tournaments as well.  SportsInteraction.com has Koepka at odds of 41/1, which has him as the 12th favourite, while he is the 19th highest priced player at DraftKings.  He's a steal and he will definitely be on a lot of my lineups.
Patrick Reed $7,600
I think Patrick Reed is another great value play for just $7,600.  He's got the talent and self belief to do well at these big tournaments.  He just has to put it all together for 4 straight days.  Bet365.com has him listed at 60/1 to win the tourney, which makes the $7600 price tag of great value.  He's finished in the top 25 in the first 3 majors of the season and looks poised to improve upon those finishes at Whistling Straits.
Robert Streb $6,800
My cheap value pick for the week goes to Robert Streb.  The guy just keeps putting up results.  He finished 5th last week at WGC Bridgestone, has made 9 cuts in a row and finished in the top 20 in 7 of his last 8 tournaments.  Simply put, the guy is on fire, and I don't expect him to let up this week.  He's great value with his price far below average in your lineup.
So there are my favourite 6 player this week for the DraftKings.com Millionaire Maker.
Entries to the contest are $20 and you could become a Millionaire by Sunday.  Click here to visit DraftKings.com and set your lineup.

To learn more about how the contest works check out our daily fantasy golf page, or the DraftKings review.
Tagged With : Daily Fantasy Golf • Millionaire Maker • PGA Championships