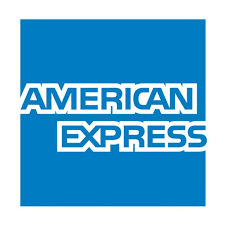 I have been receiving a lot of questions about using American Express to deposit funds into online sports betting accounts.  Unfortunately none of the sportsbooks we recommend for Canadians currently accept AMEX deposits directly at their site.  That said, there is a way around this, which I will get into below, that does allow you to deposit funds at each of our top rated betting sites.  The only caveat is that there is an extra step involved, which takes a small amount of extra effort.
Before you read any further I do want to stress that this is a guide explaining two different deposit options, both of which you can purchase with your American Express card.

You will still not be able to deposit directly to the betting sites via American Express.
American Express Deposit Guide
If you are one of the many people in Canada that uses an American Express card instead of the more common Visa or MasterCard credit cards you may have trouble depositing at online sportsbooks.  It is the case that our top rated sportsbooks do not accept direct American Express deposits, but there is a very simple way around this issue.
Your best option for using your American Express card to get money into an online betting account is by purchasing a prepaid Visa or MasterCard, or a PaySafeCard voucher at a local store.
Visa or MasterCard Prepaid Cards
You have likely seen Visa and MasterCard prepaid cards in almost every grocery or convenience store in Canada, and these stores will generally accept American Express as payment to purchase the prepaid card.
After purchasing your prepaid credit card you can simply enter the cards information on the betting site the same way you would enter info from a personal Visa or MasterCard.
There are many prepaid cards to choose from.  My favourite is the Vanilla MasterCard.  I've used it at each of our top rated sportsbooks and have never had any trouble with the deposit.
PaySafeCard Voucher
PaySafeCard's can be purchased at any Esso, Petro Canada or Canada Post, as well as many other gas bars or convenience stores across Canada.  Both Sports Interaction and Bet365 accept PaySafeCard deposits and you simply need to enter the voucher pin code in order to deposit the vouchers value at the sportsbook.  Check out our dedicated PaySafeCard page for more information about this option.
Sportsbooks Accepting American Express
These two sportsbooks both accept the prepaid cards/vouchers I've listed above.
***I should stress that these sites do not accept American Express deposits directly.
Withdrawals
When you deposit via either of the methods I've listed above you will need to withdraw by cheque.
Because you haven't provided any personal information to the betting site you will also likely have to confirm your identity by providing the sportsbook with a government issued ID (drivers license) and some proof of residence (phone bill, hydro bill, AMEX statement, etc.)