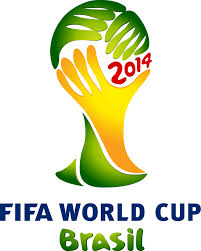 The World Cup is hands down the biggest sporting event in the world.  Every four years the entire world focuses their attention on the best players in soccer representing their countries on the grandest stage.  The 2014 World Cup is set to take place in Brazil, while the 2018 World Cup is already set to take place in Russia.
In the 2010 World Cup the Spaniards continued their dominance with a huge 1-0 win in extra time over the talented and aggressive Netherlands squad.
Brazil 2014 is sure to be an exciting tournament with Spain once again one of the favourites along with Brazil, Argentina and Germany.  I for one am looking forward to the action and am currently counting down the days.
I'm going to be cheering on the Dutch hard again this year.  I have a big futures bet on Holland to win the 2014 World Cup so if they can pull it off I will have some celebration funds lined up!
Best World Cup Betting Site
| | Sportsbook | Bonus | Review | Visit |
| --- | --- | --- | --- | --- |
| 1 | | 100% up to $200 | Review | Visit |
Bet365.com is our top rated site for betting on the World Cup.  The sportsbook is located in the UK where they take their soccer betting very seriously.  Bet365 has a wide variety of World Cup bets that you can make throughout the year.
World Cup Outright Winner Bet
The most obvious and popular futures available for each World Cup is betting on which nation will win the tournament outright.  Bet365 has these odds available right now and they will continue to change as teams play their tournament tune-up games, as well as throughout the tournament.  After the 2014 winner is crowned Bet365 will have the 2018 World Cup winner odds within a few days!
Other World Cup Futures Bets
Bet365 has a ton of other World Cup bets that can be made leading up to the tournament.  Here are a few with their explanations:
Top Goalscorer.  Which player will win the golden boot at the World Cup.
Group Betting.  Pick which team will win any of the 8 World Cup groups.
Group Qualification.  Pick if a team will qualify from their group into the knockout stages.
To Reach Final.  Bet on a team to reach the finals of the tournament.
Top African Team.  Which team from Africa will advance furthest in the tournament.
Top European Team.  Which team from Europe will advance furthers in the tournament.
Winning Continent.  Which continent will the World Cup winner be from.
Winners Group.  Which group will the eventual World Cup winner come out of.
World Cup Match Bets
The match betting in the World Cup matches are the same as any regular match with possibly a few more prop bets to choose from.  The soccer betting page outlines some of the more common bets in soccer matches and this will also apply to World Cup matches.