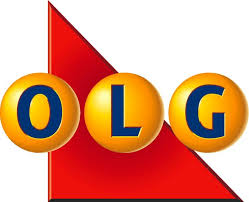 The Ontario Lottery and Gaming Corporation, also known simply as the OLG, is provincial government run corporation that oversees all gambling in Ontario.  This gambling includes casinos, slots, lotteries and the Ontario sports betting option known as Proline throughout the province.
Seeing as this is a sports betting website we will be focussing on the sports betting options that the OLG offers Ontario residents, the most popular of which is Proline.
Online Betting Site Alternatives to OLG
| | Sportsbook | Bonus | Review | Visit |
| --- | --- | --- | --- | --- |
| 1 | | 100% up to $200 | Review | Visit |
| 2 | | 100% up to $200 | Review | Visit |
| 3 | | Open an account with bet365 today and claim your 100% Deposit Bonus. T&Cs apply. | Review | Visit |
OLG Sports Betting – Proline
Proline is the brand for all of the sports betting run through the Ontario government.  It includes the basic Proline betting option which involves picking winners in sports games, as well as Point Spread and Pro Pools.
In 2015-16 the OLG generated $293.6 million in revenue from the OLG's sports betting options and only paid out $185.3 million in prizes.  That's a 36.89% profit margin for the OLG (profit was a ridiculous 39.6% the year before)!  A successful online sportsbook generally has a 4.5% profit margin.  This information was taken from the OLG's 2015-16 Annual Report.  A screenshot of which is shown below.
The OLG's sports betting options have horrible odds and result in huge earnings for the government.  I personally consider Proline an ignorance tax for Ontario residents who don't know how much better the odds are online, or a lazy tax for the people who know, but continue to bet through Proline anyways.  Either way it's an additional tax that is being paid to the government.
Proline
Proline is a sports betting game where you must select between 3 and 6 outcomes for the nights games.  The odds associated with each of your selections are multiplied by one another to find your parlay odds, which are then multiplied by your wager amount to find your potential payout.  In order for your Proline ticket to win each of your selections must be correct.
To play Proline in Ontario you must fill out a selection slip at any OLG retailer.  Gas stations, grocery stores and convenience stores are usually a good bet for finding an OLG lottery booth.
I have to stress just how poor Proline is in Ontario.  The odds are horrible, with payouts of close to double being the norm online.  You also have to bet on between 3 and 6 games, while online you have the option for single bets and you have a ton of extra betting options.  I won't even get into the sign up bonuses and promotions that the online sportsbooks offer, which you would never see from Proline.  The OLG's Proline option is ancient and I strongly advise Ontario residents to place your sports bets online for a much more pleasurable experience.
Point Spreads
With point spread you simply choose the visitor or the home team against the spread.  There are no odds to worry about with payouts instead determined by the number of picks you make on your ticket.  The more picks the higher the payout.  Check out our dedicated Point Spreads page for more details.
Pro Pools, Pro Props, Pro Picks
Pro Pools, Pro Props and Pro Picks all work the same way.  There is a list of games (or props or picks) on a card for the night.  You simply go through the card and select which team will win each game.  Everyone who fills out that card for that day is entered into a pool and whichever player gets the most selections correct wins the pot.  For this reason you never know how much you will win if you get the most correct answers because if more people enter, more money is available to be won.
The OLG is the by far the worst of the various sports betting programs run by the different provincial governments.  The odds are by far the worst I have seen, the OLG requires parlay bets with at least 3 selections, while other provinces only require 2, there is no website for placing bets and the betting options are lacking.  Ontario residents, more than any other province in Canada, should definitely make the transition to betting through one of my recommended online sportsbooks.  With the alternative being the OLG the grass if much greener online!