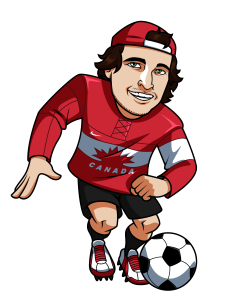 Major League Soccer is in full swing now with the majority of teams having played 5 games each.  This week I'm going to look at the 3 Canadian teams in the MLS and their match ups.  Post a comment below if you like the format of this article and would like more MLS Canadian team picks throughout the season.
Vancouver Whitecaps vs LA Galaxy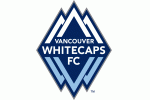 The Whitecaps have been completely average to this point in the season with a 2-2-2 record.  The Galaxy are behind the Whitecaps on paper, but they have a 2-1-1 record in just 4 games.  The home field advantage for the Whitecaps makes this one a very even match up.  I'm leaning towards a draw here because it gives the best odds and I'm expecting this to be a very even match.
FC Dallas vs Toronto FC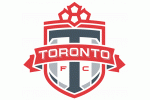 Toronto FC did lose their last game against Colorado by a score of 1-0.  I handicapped this game in a post and did take the Colorado Rapids at odds of 3.60 in that post.  This time around Toronto FC are the big underdogs.  The big stars of Toronto FC, Michael Bradley and Jermain Defoe are still questionable for this game after there was talk that they might even be back last week for the Colorado game.  Dwayne De Rosario is defiintely on the bench for this one so the Toronto club could definitely still be without some of their top end talent.  I'm leaning towards another loss in this game to bring Toronto back to .500.  They are playing the top team in the league without some of their best players, which leads me to think the best bet has to be on FC Dallas.
Sporting KC vs Montreal Impact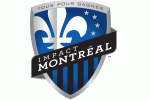 Sporting KC is 2-1-2 so far this season.  They've only lost the one game and it was their season opener on the road in Seattle.  Since then Kansas City has won 2 and tied 2, which is why the oddsmakers feel it is very unlikely they will lose this one to a Montreal team that is still looking for their first victory.  The Impact are starting to turn things around having tied their last three games, but these were all against below average teams and their last two draws have been at home.
My favourite bet for this game would be a draw.  I think Montreal can keep it close and hold on for their fourth straight draw.  The odds for a tie are much better than those of a Sporting KC win, which is why I'd lean this way.
**You may have noticed that Sports Interaction gives the best odds for the one outcome for each of these 1×2 bets.  This is not abnormal and it's one of the reasons I strongly encourage players to sign up at Sports Interaction.  Even if you use Bet365 for the majority of your bets you will often find that Sports Interaction gives quite a bit different odds and even if they take more juice on average you can still find lines where Sports Interaction pays out the highest amount and this can really help build your bankroll.
Tagged With : Montreal Impact • Toronto FC • Vancouver Whitecaps