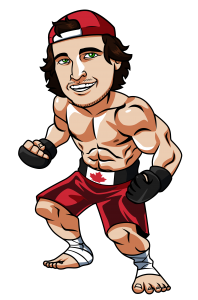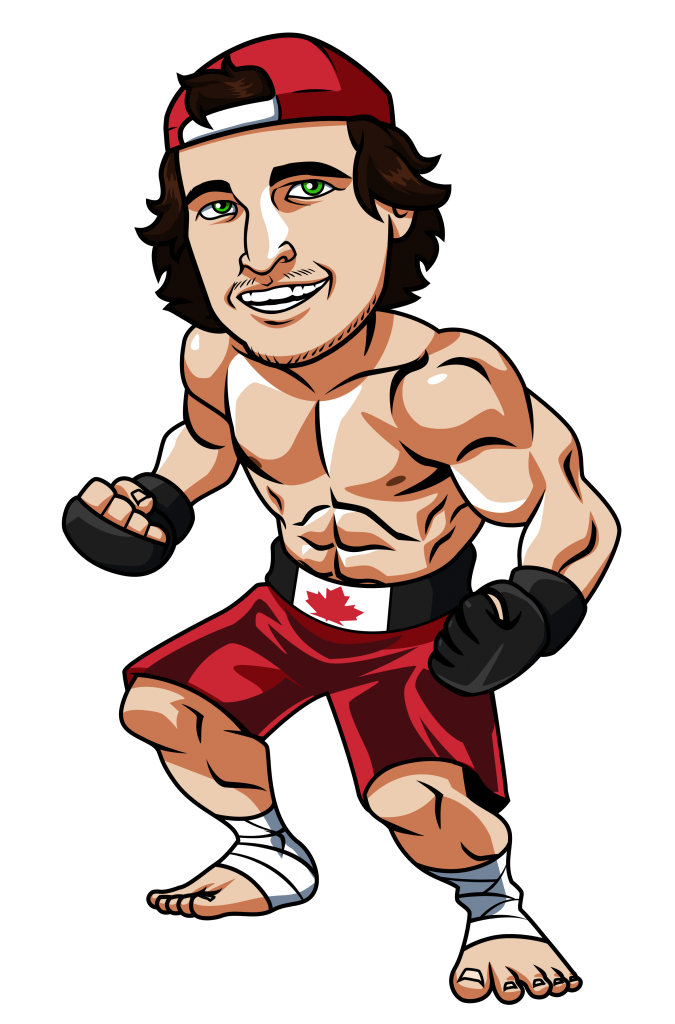 Last week I felt great going into the last couple fights with one of my $33 lineups having Pedro, Overeem, Godbeer and Elkins to that point in the evening.  Unfortunately from that point on Vannata and Thompson put up stinkers and I barely cashed with that lineup.  That's the way it goes sometimes.  Hopefully this week I'm able to have another good opportunity with the last couple fights to go and my targets get it done this time around.
DraftKings.com will be running a $60,000 contest with a $27 buy-in, as well as a couple $3 contests with $25k prize pools for this weekend.
Click here to set your DraftKings.com lineup for UFC Fortaleza.
Check out our daily fantasy MMA page for some general tips that will apply to every card including this one, as well as more of an explanation about how the contests work.
Now on to the targets.
Also, check out my betting picks for this week.
Top Targets
Target #1 – Kelvin Gastelum ($9500)
I'm hoping that Gastelum's price tag of $9500 scares off some potential ownership because I'm going 100% on Kelvin this week.  Belfort has shown in the past that he can barely fight past 1 round and if he can't finish you in that initial flurry he's dead in the water.  I don't expect Belfort to be able to land a big shot against Kelvin early in this fight.  Kelvin will be the quicker fighter and showed some great footwork in his win over Kennedy in his last time out at middleweight.  I expect a late first or second round finish from Kelvin and the oddsmakers back me up with Gastelum having odds of 1.36 to finish this fight inside distance.
Add in how active Kelvin can be on the feet (he landed 124 significant strikes in 3 rounds against Hendricks a couple fights back) and I can't see a way that Gastelum doesn't at least break 90 points in this fight.  And there's the upside for 110+.  I expect Gastelum to be in the optimal lineup this week and I don't mind paying up for him because I see enough value in this card that even at this price he's very affordable.
Target #2 – Paulo Henrique Costa ($9100)
I will also be going 100% on the second highest priced fighter this week.  I watched some tape on Henrique Costa this week and the Brazilian throws bombs looking to finish fights.  He also seems to have a very solid chin on him and I think his technique is also a level higher than Garreth McLellan.
McLellan is simply not UFC quality and I expect him to be exposed in this fight.  Costa has odds of 1.59 to win this fight inside distance and his upside is huge.
***Henrique Costa is listed as Paulo Borrachinha on DraftKings.
The fact that he's an unknown should also help keep his ownership down in the lower buy-in tournaments.
Target #3 – Marion Reneau ($8200)
If you read my betting picks article then you'll know I'm very high on Reneau heading into this fight.  I expect a relatively easy win from Reneau in this fight and possibly even a finish.  Reneau is a complete martial artist with no real holes in her game, which cannot be said about Bethe Correia, who I think is overrated due to her being hyped up heading into her title fight with Rousey.
Reneau should win this fight easily and has the ability to finish and rack up points.  I also expect her to be relatively low owned.
More Thoughts
If I use those three fighters I will have an average of $7,733 for the remaining three spots.  This doesn't bother me this week because I think there are fighters below $8000 who have great a great chance at winning.
Ray Borg is $7800 and he's the favourite in his fight against Formiga.  Villante is $7700 and he is only a slight dog with the ability to land a big punch and rack up huge DK points.  Dariush is $7500 and is one of the best prospects in the UFC.  I think he has a great chance against Barboza.  Oliveira is super cheap at $7200 and rematches are always up in the air because the fighter who lost (in this case it was a no contest) has the time to make adjustments and come back better before.
There are a lot of lower priced guys I like and if a few of them come through it is very easy to include each of my targets in a lineup.
Ready to set your lineups?  Click here to visit DraftKings.com.
Tagged With : DraftKings Targets • UFC fantasy