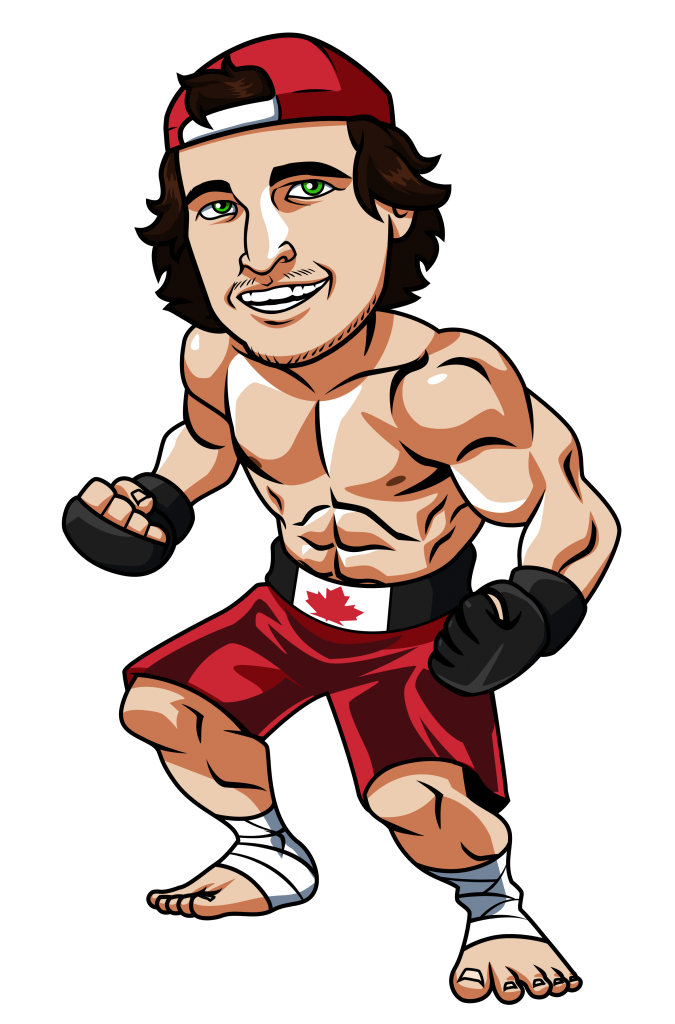 I don't often add my DK fantasy targets for cards outside of PPV's, but with the UFC having basically gone on hiatus for 3 weeks, I'm so eager to get back into the UFC betting in every form that I decided to add this post with my favourite DraftKings targets for tomorrow night's fight.
DraftKings.com is running a $35,000 guaranteed contest with a $27 entry fee, and you can also try your luck at a variety of satellites into some monster contests that they have set up for UFC 205 next week.
Click here to set your DraftKings.com lineup.
Check out our daily fantasy MMA page for some general tips that will apply to every card including this one, as well as more of an explanation about how the contests work.
***Contest Alert*** I will be running another pick'em contest for UFC 205 next week.  All the information about joining can be found here.  There will be $500 in prizes once again.
Top Targets
Target #1 – Sam Alvey ($9100) or Alex Nicholson ($7100)
I'm really on the fence with this fight, but one thing I do expect is that it will end via a knockout, and likely in the first round.  Sam Alvey is a knockout artist, but he has been facing some sub par quality opponents.  Nicholson is another guy that falls into this list, but he's also a guy who brings the fight to his opponent and does have enough explosiveness to finish guys off.  He was rocked in his last fight with Devin Clark, but he regained himself and ended up finishing Clark at the end of the first round.
To be clear, I'm leaning Alvey in this fight.  He's a great counter puncher and Nicholson is the kind of guy that comes forward in a straight line and is very susceptible to being hit.  If you can fit Alvey into your lineups do so, but if you can't I think taking a punt on Nicholson landing a big punch early in this fight is also a decent way to play this.
Target #2 – Polo Reyes ($8900) or Jason Novelli ($7300)
This is another fight that I will have 100% exposure to throughout my lineups, either paying up to Reyes or down to Novelli.  Both of these guys have the ability to finish this fight and according to the sportsbooks there is about a 70% chance that this fight ends before the final bell.  Those are exactly the type of fights that you need to include in your lineups.
Polo Reyes has a ridiculous output of strikes, which is exactly what you want in a DraftKings fighter.  That said, Reyes has been submitted twice in his career and Novelli is a submission specialist, so if Novelli can get this thing to the mat it could be tough on Reyes.
Once again, if you can fit him in go for Reyes, but if you need to pay down Novelli is a solid option to punt for a finish.
Target #3 – Tony Ferguson ($7900)
I'm finally giving you a single guy that I like from a fight that I think you should have exposure to.  The prices for the five round fights don't differ from those with three rounds, and this makes them far safer than the 3-rounders because a decision can still net you 100 DK points.
In the main event fight I'm leaning towards Tony Ferguson.  I think his footwork will be very difficult for Rafael Dos Anjos and I think he's actually one of the few guys who will be able to keep pace with Dos Anjos, even if this thing goes deep.  I also think Ferguson has a better chance at finishing this fight, especially considering that Ferguson has never been knocked out and Dos Anjos is coming off a fight in which he was viciously TKO'd by Eddie Alvarez.
Top Fades
Henry Briones ($7600)
I won't have any exposure to Briones and that's simply because for this price there are better options in terms of fighters who have a better chance to finish the fight.  Briones is only being given around a 15% chance to finish the fight, and that's mostly what I'm looking for when I'm punting down at these lower prices.  I would much rather Beltran for $100 more (26% chance to finish), or even Arantes at $100 less (20% chance to finish).
I don't like to commit to many fades because this is the UFC and we've seen how many huge underdogs can win on any given night, and we've seen guys that don't finish often get quick finishes for 100+ point nights.
Ready to set your lineups?  Click here to visit DraftKings.com.
Tagged With : DraftKings • UFC betting • UFC DraftKings • UFC fantasy