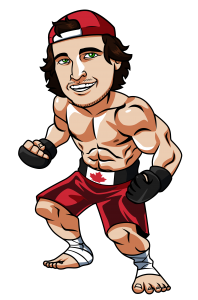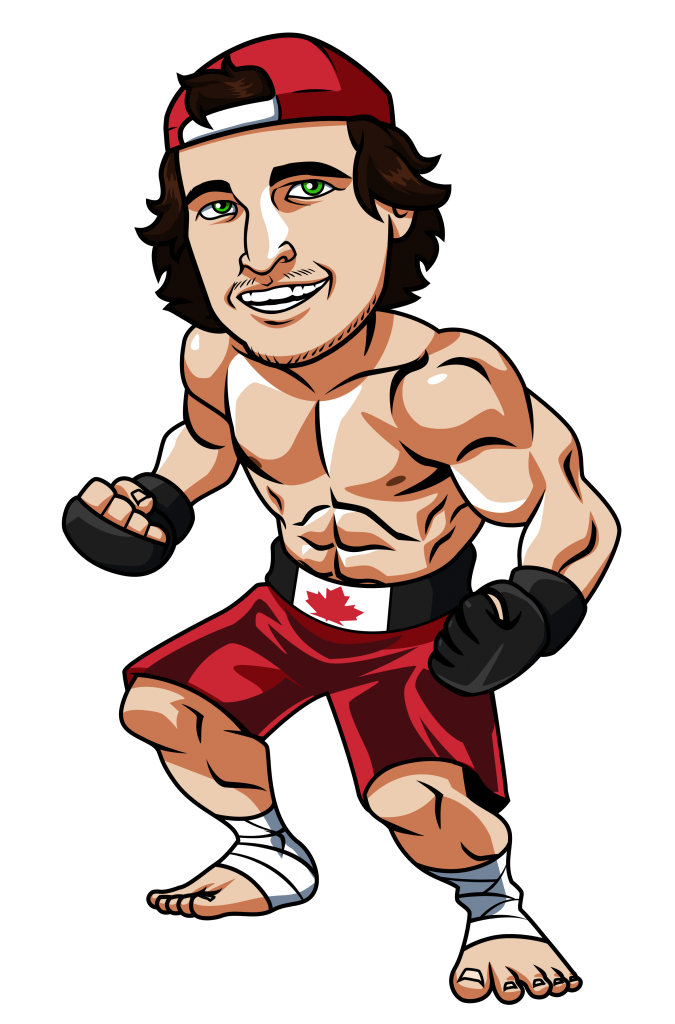 The UFC is coming to Toronto this Saturday and I know a lot of Canadian UFC fans will be in attendance and want to have some action on the event.  One of my favourite ways to do this is with DraftKings lineups that give you the opportunity to really win big if your fighters perform.  For this event DraftKings is running a big $75,000 MMA main event contest with a $33 buy-in, in addition to many other great contests.
Click here to set your DraftKings.com lineup for UFC 206.
Check out our daily fantasy MMA page for some general tips that will apply to every card including this one, as well as more of an explanation about how the contests work.
Top Targets
Target #1 – Misha Cirkunov ($8100) or Nikita Krylov ($8100)
I strongly suggest having one of these two guys in your lineup.  If you want to win a tournament at DraftKings you need fighters with the ability to earn large amounts of points and one of these two guys will very likely get over 100 points in this fight.  Cirkunov has 3 wins in the Octagon and has averaged 107.7 DK points over those wins, while Krylov has averaged 111 DK points over his 6 UFC wins.
I'm not sure how this fight will play out, but there is a very good chance it finishes early with the over/under for the fight set at 1.5 with the under actually having odds of only 1.87.  There's a great chance for one of these guys to get the 100 point bonus for a first round finish.  Add in the fact that both guys have a very solid output of strikes (Krylov 6.94 and Cirkunov 4.43 strikes landed per minute) and even if this fight goes to the second or even third round you're still in for a high total if you get this fight right.
I will have one of these two guys in each of my lineups.  If you get this fight right then you are on your way to a big payday.
Target #2 – Max Holloway ($8,800)
I'm very willing to pay up for Max Holloway in this spot based purely on his striking output.  In his last fight against Ricardo Lamas he landed 103 significant strikes over 3 rounds and ended up with 88 DK points from his decision win.  Add in 2 more rounds of output from this championship fight and we could see a ton of points racked up for Holloway in this one.
I expect Holloway to overwhelm Pettis with strikes on his way to a decision victory and if he does this we could potentially see 120 DK points out of Holloway even from a decision win.
Target #3 – Olivier Aubin-Mercier ($8200)
Based on purely his odds to win, I think Aubin-Mercier's price tag is the best value on this card.  The knock against Olivier would be that he doesn't strike a lot and often wins by decision.  That said, I do expect Aubin-Mercier to be able to take Dober down and I think we will see enough advances that even if he does win via decision he could still rack up 80 DK points.  Add in the potential for a submission at any point in this fight and I think the upside is still there.
This is a safe play at the price and the upside is still there with Aubin Mercier putting up 97, 101 and 108 DK points in three of his last four wins.
Target #4 – Emil Weber Meek ($7100)
Meek is my favourite spot to pay down.  He is a killer who is being given a good chance of a finish if he does pull off the win.  According to the oddsmakers Meek has a 35% chance to finish and around a 43% chance to win the fight.  He's a boom or bust play, but if he does manage the finish you will have saved a lot of money and likely have a 100+ point guy on your team with a very low price tag.
Jordan Mein is a great fighter, but he's coming out of retirement for this fight so there are definitely question marks around his desire and whether he's just coming back for a pay cheque after having a child.
If you want to take a flyer, this is the spot.
Ready to set your lineups?  Click here to visit DraftKings.com.
So, if you use those 4 fighters I've outlined you will have $8,850 average remaining for the final two slots, which will basically allow you to put anyone you want in there.
Be sure to also check out my betting picks for UFC 206.
Tagged With : UFC 206 • UFC Canada • UFC fantasy