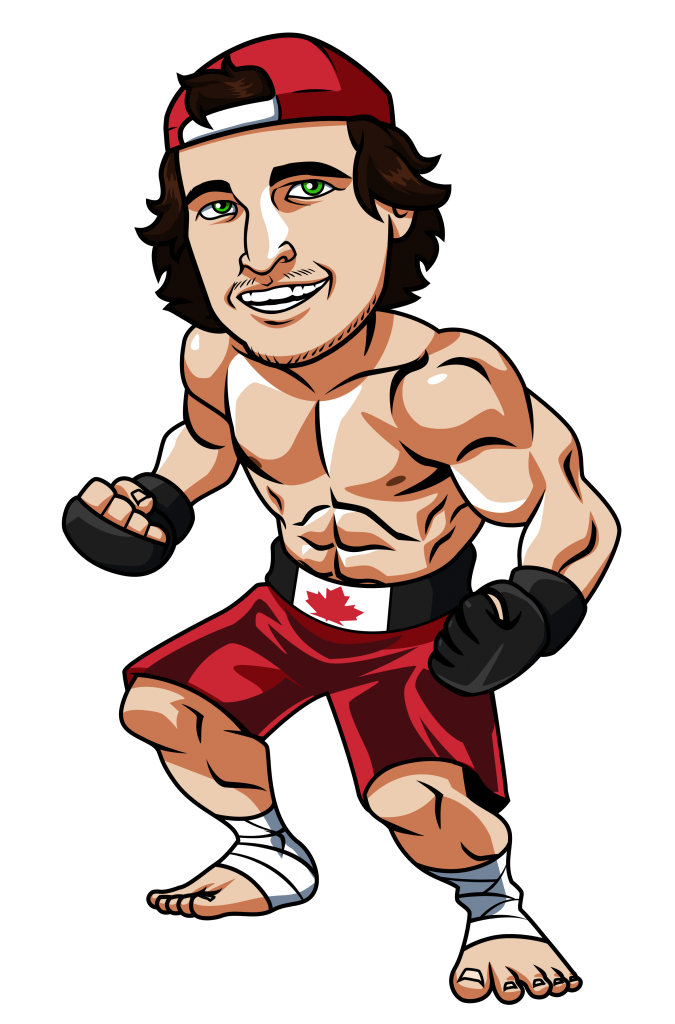 DraftKings is running some very big and exciting contests for this monumental UFC 205 card at MSG this Saturday.  They're running a $300K Fight Series promotion, which includes a $150,000 guaranteed contest with just a $3 entry fee.  They're also running a $100,000 contest with a $33 buy-in and a $35K guaranteed contest with a $333 buy-in for the players with a more advanced bankroll.
Click here to set your DraftKings.com lineup.
Check out our daily fantasy MMA page for some general tips that will apply to every card including this one, as well as more of an explanation about how the contests work.
***Contest Alert*** I will be running another pick'em contest for this big card.  All the information about joining can be found here.  There will be $500 in prizes once again.
Top Targets
Target #1 – Conor McGregor ($8600)
I have a spread sheet where I input the current odds of a fighter to win the fight and also their odds to finish inside distance and compare it against the fighters price to find the best value for DraftKings, and McGregor was at the top of my list.  He currently is being given a 50% chance to finish this fight inside distance, which is exactly what you look for when picking a fighter.  Then you add in the fact that even if he doesn't finish, this is a 5 round fight where he could rack up several significant strikes and you have to assume that if he wins the fight he will be one of the top point scoring fighters on the card.  McGregor landed 164 significant strikes and 3 knockdowns against Diaz in their last fight, which resulted in 142 DK points for him, which is actually quite a bit more than if he had of KO'd Diaz in the first.
If McGregor can avoid takedowns and win this fight, he will rack up plenty of DK points whether he finishes it early or not.
Target #2 and #3 – Joanna Jedrzejczyk ($9300) + Karolina Kowalkiewicz ($6900)
I've never targeted two fighters from the same fight before in all my time playing UFC fantasy at DK, but this seems like the perfect time to do just that.  Joanna and Karolina both have ridiculous outputs on the feet with Joanna landing 6.36 strikes per minute and Karolina not far behind with 5.98 strikes per minute.  If this fight goes the distance then it likely won't even matter who wins this fight, both fighters will record a ton of DK points.
If you recall Joanna's fight with Valerie Letourneau she racked up 140 DK points thanks to landing 220 significant strikes throughout the fight and earning a decision.  Letourneau also earned 103 significant strikes and a takedown for 56.5 points, which was very good for her price tag.
I'm betting on this fight going the distance, so I'll have each of these fighters in my main lineup and hope for 200 strikes vs 150 strikes for the fight.
**These two are both great cash game plays as well.
Target #4 – Stephen Thompson ($8,800)
You'll notice that my main targets are all from the title fights.  This is because these are far safer bets because if you don't get an early finish your fighter has an extra two rounds to rack up significant strike points.  In the Welterweight fight I'm leaning towards Wonderboy.  I expect him to be able to keep range against Woodley and pick him apart from the outside.  Thompson was able to pick apart Rory for 5 rounds in his last fight and end up with 85 DK points.  I could see that happening in this one as well, and if it does get late I could see Thompson finishing the fight once Woodley gases.
If you prefer to take Woodley here, he's a great option too, with his one punch finishing ability, but I'll have a larger share of Thompson across my tournament teams.
Target #5 – Rafael Natal ($8100)
I expect Natal to fly under the radar on this card, so you will likely be able to get him at a low ownership, but I think he has a great chance to finish Boetsch here.  Tim Boetsch moves forward without a ton of regard for his chin and a counter puncher like Natal will make him sorry for that.  In each of Tim Boetsch's last 6 fights there has been a finish within the first two rounds and he's recently been KO'd by both Dan Henderson and Ed Herman.
Natal is the favourite in the fight with odds of 1.645 to win, and he's only $8100, which is the same price as Boetsch.  If you need a great value play with likely low ownership and a high ceiling, look no further than Rafael Natal.
Top Fades
Fade #1 – Miesha Tate ($9100)
Tate is a fighter with a very low output of strikes (1.98 strikes landed per minute), which is a huge red flag when selecting a DK lineup.  I think she could still win this fight against Pennington by grinding her out over three rounds, but I don't see a finish presenting itself, especially when you consider Tate's only finish in her UFC career was the late desperation rear naked choke against Holly Holm at a time in a fight when she knew the only path to victory was a finish.  There are far higher ceiling and floor fighters at this price range than Tate on this card.
Ready to set your lineups?  Click here to visit DraftKings.com.
Tagged With : DraftKings • MMA Fantasy • UFC fantasy