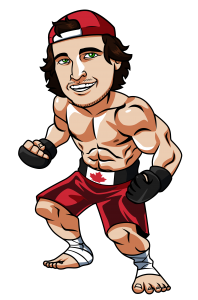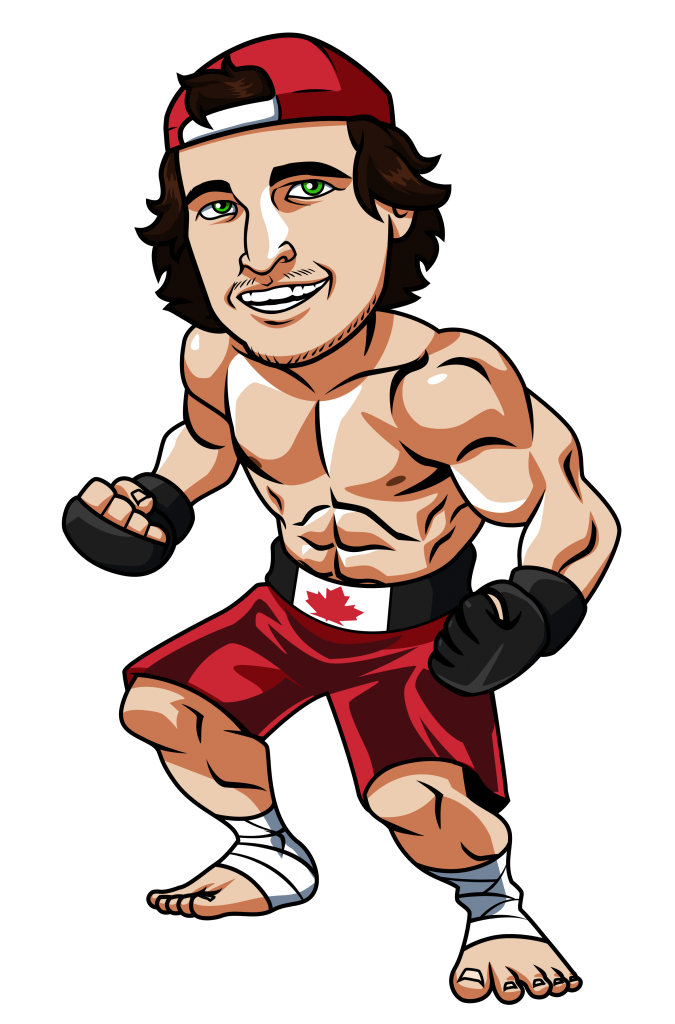 The three biggest fights for UFC 203, all include targets that I'm looking at for my DraftKings lineups this Saturday night.
DraftKings.com is running a $60,000 contest with a $3 entry and a $33 buy-in contest with $75,000 guaranteed.  There's plenty of dough to be won at DK this Saturday.
Click here to set your lineup at DraftKings.com.
Check out our daily fantasy MMA page for some general tips that will apply to every card including this one, as well as more of an explanation about how the contests work.
***Check out my betting picks for the big fights on the card…..Click here.
Top Targets
Target #1 – Mickey Gall ($11,400)
Gall is by far my favourite play at DK this Saturday.  He's the most expensive player on the card, but that price is well deserved in my opinion.  Gall is a legitimate MMA fighter who looks very good in every clip I've seen of him (I'll admit there aren't many).  He's only 24 years old, has far more experience than Punk and by the looks of it he could be the real deal.  It's unfortunate for Punk to have to begin his MMA career against a guy who I could see rising the UFC ranks after this fight.
Punk has definitely improved, as showcased in his show Evolution of Punk, but he just doesn't look like that great of an athlete overall.  His striking is very weak and I just think he's far behind Gall in every aspect of MMA.  Punk will be happy to just show up, while Gall needs to win this fight, and win it in spectacular fashion.
Target #2 – Miocic ($10,000) or Overeem ($9,600)
I suggest having one of these fighters in every one of your lineups.  I can't see any way this fight goes the distance, and even if that somehow happens, both of these guys are very active fighters, so they will rack up points in those extra rounds.
I'm personally leaning towards Overeem to win, but Miocic has cannons for hands that could KO Overeem at any time.  Whichever way you lean, be sure to include a main event fighter in your lineup.
Target #3 – Jason Gonzalez ($8,200)
I think paying down to the cheapest guy on the card is a strong play if you need to free up some salary.  Gonzalez is being given about a 40% chance of winning this fight by the oddsmakers, which are pretty good odds for this cheap of a fighter.  Add in the fact that Gonzalez has won all 10 of his pro fights by finish and that he is an unknown fighter who will likely have low ownership and you have a pretty solid bargain contrarian play.
Target #4 – Jessica Andrade ($9,900)
Andrade looked like an absolute beast in her strawweight debut against Jessica Penne.  She ended up with 129 DK points in that fight with 117 significant strikes en route to a 2nd round finish.  Calderwood is a more dangerous opponent than Penne, but I think that same overwhelming style will pay dividends for Andrade once again.  You have to take Andrade and hope lightning strikes twice with another massive DK point output.
Target #5 – Browne ($8,700) or Werdum ($10,700)
I like Werdum a lot more than Browne in this fight, but if you need to pay down I think Browne is still a decent play for that chance of an early finish.  I don't think you need to have a fighter in this bout, which is sometimes the case in heavyweight tilts, but there's a very high chance of a finish in this one.  I'll be taking a lot of Werdum, who I expect to bounce back against a Travis Browne who has not impressed me over his last several fights.
Top Fades
Fade #1 – Ray Borg ($10,400)
They got the price wrong for this fight.  Borg has a big price tag of $10,400, but he's the underdog in his fight against McCall, who is priced at $9000.  I didn't include McCall in my targets because I don't expect him to finish, but Borg is significantly over priced.
That's the only fade I can really commit to at this moment.  The other fighters who are over priced still have a decent chance at a finish to pay off their price tag, so I can't completely tell you to fade them.
Ready to set your lineups?  Click here to visit DraftKings.com.
Tagged With : DraftKings MMA • UFC 203 • UFC betting • UFC DraftKings