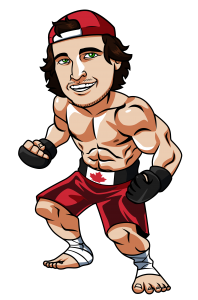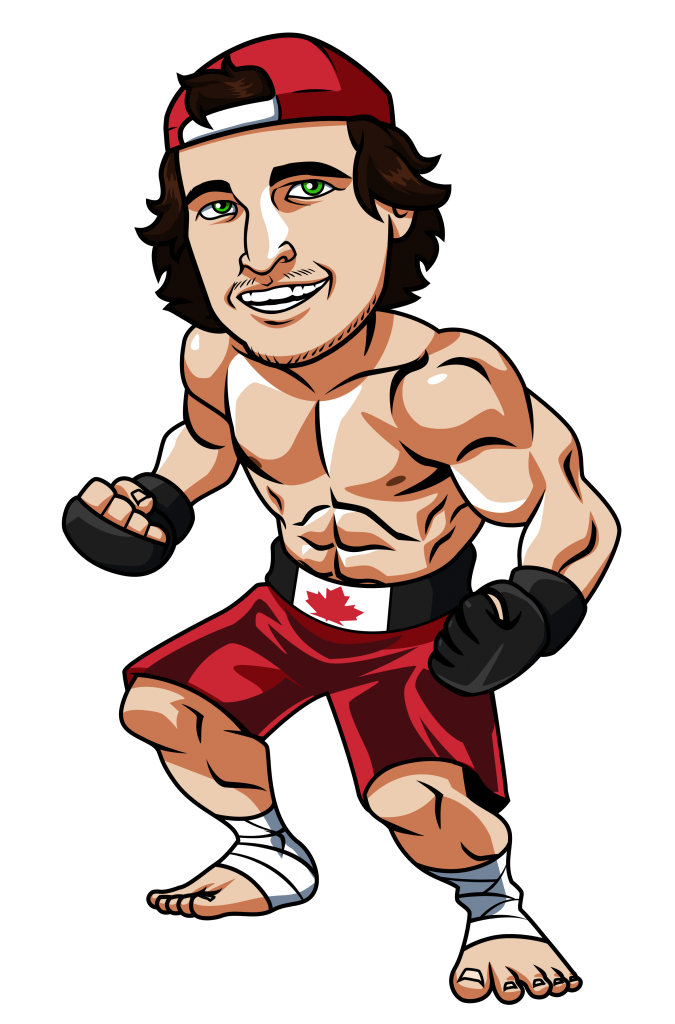 UFC 202 has the potential to be the biggest PPV card in the history of the UFC.  This Conor McGregor vs Nate Diaz rematch has been hyped up for months and it's now time to settle the score.  The entire card is solid and I think there are some great targets for DraftKings this week.  I'm going to be going hard with my DK lineups and you can see my main guys below.
DraftKings.com is running a $250,000 Fight Series promotion for UFC 202, with $250k being guaranteed over 4 events.  These include a $3 event with $125,000 guaranteed, a $33 entry $75k guaranteed, $9 entry $20,000 guaranteed and $400 entry $30k guaranteed event.  Needless to say there's plenty of money to be won at DK for UFC 202.
Click here to set your DK lineup for UFC 202.
I suggest checking out my MMA daily fantasy page for more information about how the contests work at DraftKings, as well as some general tips to help you build a winning lineup.
***CANADIANS*** I also wanted to draw your attention to a special promotion I'm offering for new sign ups to SportsInteraction.com for this card.  Any new SIA sign ups through this link will receive a free $20 bet on any fight at UFC 202 + a 100% up to $200 bonus.  All the details here.
Now, on to my targets….
Top Targets
Target #1 – Conor McGregor ($10,400) or Nate Diaz ($9,200)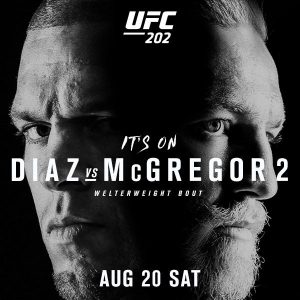 Most people seem to have their opinion on this fight, and I personally find it very hard to call heading into UFC 202, so I'm not going to tell you which of these guys to pick.  The main thing is that in the first fight we saw a lot of strikes landed by both guys and we saw an early finish.  Both of these things are what you want in a fighter on DraftKings.  I personally think that this fight will end one way or the other, but even if it doesn't the fight has two extra championship rounds where you can earn extra DK points.  Both Diaz (4.45) and McGregor (5.71) have some of the highest strikes landed per minute stats that I've seen in my time looking at fights.  This fight will stay standing and both of these guys could rack up points.
I'm not advising this, but if you think this fight will go to decision there may be some merit to having both guys in your lineup.  I'm personally going to be sticking with one per lineup, but I won't have a lineup this Saturday that doesn't have one of these two fighters.
Target #2 – Marvin Vettori ($8,800)
Vettori is an absolute bargain on this card at $8,800.  He's almost a 2 to 1 favourite over Alberto Uda and he's being given close to a 50% shot of finishing the fight within distance.  DraftKings really botched the pricing for this fight and you need to take advantage.  Add in the fact that he likely will still be fairly low owned because he's in the first fight on the card and not a name people know and I think Vettori is an absolute steal here.
I will probably roll the dice and have Vettori in every single one of my lineups this Saturday.
Target #3 – Cody Garbrandt ($10,300)
Garbrandt is coming off a big KO win over another massive prospect in Thomas Almeida.  Garbrandt just seemed like the faster fighter in the bout and was landing his shots with ease.  He now has knockout finishes in 8 of his 9 professional fights (all wins) and is the next hyped fighter at 135 pounds.
He's fighting Mizugaki and I see this as a build up fight for Garbrandt.  Mizugaki has a name, but he's overrated as a fighter, and he has shown that he loses to the other top fighters in the UFC.  Dominick Cruz was able to KO him a minute into their fight two years back and I foresee a similar fate when he faces Garbrandt this Saturday.  The oddsmakers have Garbrandt with odds of about 1.66 to finish this fight inside distance, making him great value at $10,300.
Target #4 – Tim Means ($10,900)
Tim Means is a legitimate UFC fighter who I think often gets overlooked.  He's 5-2 in his most recent run with the company with his only losses coming to Matt Brown and Neil Magny, two of the guys ranked in the top 15 in the division.  He's fighting Sabah Homasi, who has never fought anyone near the level of Means.
I'm willling to pay up here to get Means who has odds of 1.22 to win this fight and 1.65 to get the finish.
Target #5 – Anthony Johnson ($10,700)
My final main target is Anthony Johnson who is fighting Glover Teixeira.  Johnson is an absolute beast and he's simply better than Teixeira in every area.  Add in the fact that Glover is now training at a gym without adequate training partners and has actually looked like he's regressing in the past few years and I think this will actually be a fairly easy win for Johnson.
Glover has KO power, but Johnson has such a significant speed advantage, along with bigger power, that I think Glover will have to get very lucky to win this fight.  Even in some of his last few wins Glover has been rocked, before regaining himself and finding a way to get the finish.  That won't happen against Johnson.  If Johnson touches you with a clean shot your lights go out.  They don't dim for a minute and come back on.  They go out.  I fully expect Johnson to get the KO in this fight.
Top Fades
Fade #1 – Randa Markos ($9,600) or Cortney Casey ($9,800)
Markos is a wrestler and I expect her to be able to impose her will in this fight with take downs and not a lot of action on top.  That means this fight will be low scoring.  Steer clear.
Fade #2 – Elizabeth Phillips ($10,200)
Phillips is priced as the favourite even though she's a significant underdog against Pennington in this fight.  I'm not targeting Pennington because I don't think she has a good shot at a finish, but I'm definitely fading Phillips here.
Fade #3 – Colby Covington ($11,300)
Covington is another guy who doesn't land many strikes.  At this price tag you need a guy with a legitimate shot at a finish and preferably a guy who is active enough to rack up points.  Covington is neither here so spend those dollars elsewhere.
Ready to set your lineups?  Click here to visit DraftKings.com.
Tagged With : Conor McGregor • DraftKings • Fantasy MMA • Nate Diaz • UFC 202