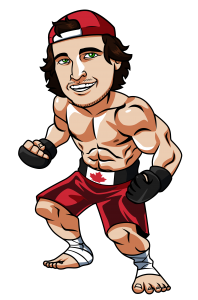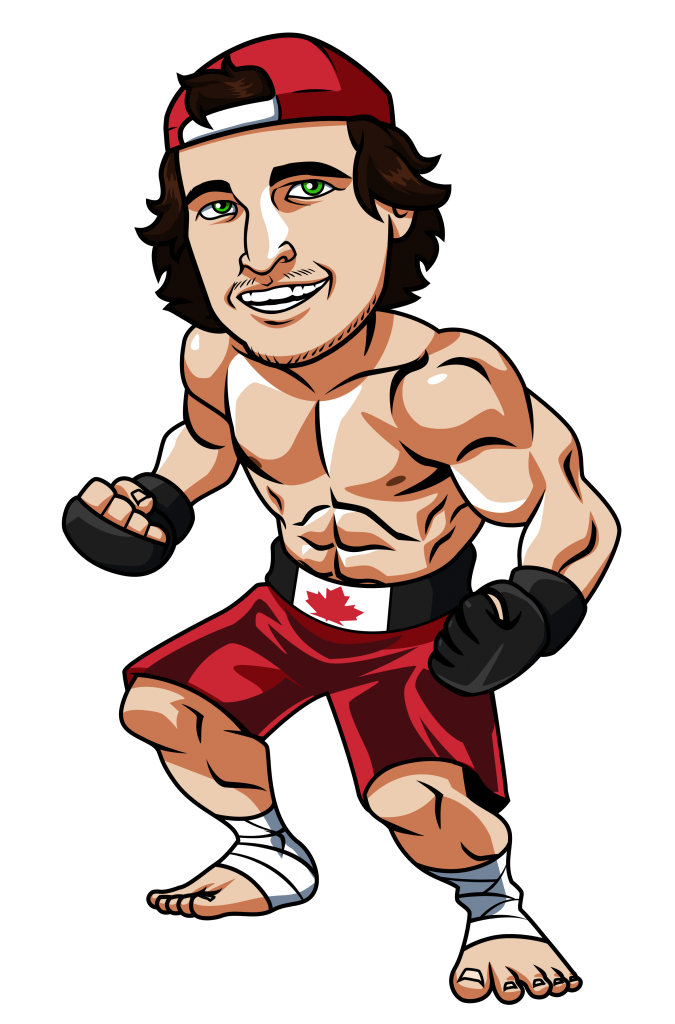 UFC 200 is just 5 days away!  With the UFC taking a couple week break to help with the build up to this monumental event, I can hardly wait for Saturday (although Thursday and Friday's cards are solid as well).
DraftKings.com is running a massive $100,000 contest with only a $3 entry fee.  Top prize is taking home $10,000, and hopefully the tips below can help one of you guys being that winner.  DK is also putting together a big $50,000 contest with a $33 entry fee for those of you who want some more skin in the game.  Below I will outline which fighters I'm targeting and which ones I'm staying away from, while keeping my focus on the potential for a big DK points output.
Click here to set your UFC lineup…
Check out my daily fantasy MMA page to learn more about the scoring system at DraftKings and also some tips for how to construct your lineup to give yourself the best shot at a big score.
****CANADIANS**** I've secured a special offer for you guys for UFC 200 from SportsInteraction.com.  On top of the 100% up to $125 sign up bonus, new sign ups to Sports Interaction will also receive a risk free $20 bet on UFC 200!
Click here for all the details!
Top Targets
Target #1 – Mark Hunt ($10,400) or Brock Lesnar ($9,000)
This is a fight that I'm targeting above all others.  I just don't see this fight getting out the first round.  Mark Hunt should either get his hand on Lesnar's chin and knock out the wrestler, or Lesnar could potentially steamroll Hunt to get him to the ground and look to finish with ground and pound from there.
I'm personally leaning towards Hunt, but Lesnar definitely has the potential for a first round finish, so at $9,000 he's another great play.
Target #2 – Cain Velasquez ($11,200)
I see Velasquez as close to a sure thing in this match.  It's true, he hasn't won since October of 2013, after battling injuries and having to pull out of countless fighters before and after losing the Heavyweight title to Fabricio Werdum, but many still consider Velasquez the best heavyweight on the planet.
I also think Travis Browne is a fairly easy opponent for him.  I wonder whether Browne would have beaten Mitrione without the help of several eye pokes in that fight and before that he'd lost to Werdum via decision and Arlovksi via TKO.  I just see Velasquez being able to overwhelm Browne with his motor and when he closes the distance I think we see a finish in this fight.
Target #3 – Sage Northcutt ($11,300)
The Sage Northcutt hype has died down somewhat after his loss to Barbarena in his last fight, but I still think he has the potential for huge DK points.  He's such an explosive fighter that he always has a great shot at an early stoppage, which is what I'm looking for in my fighters.  Add in the fact that Sage was battling with a case of strep throat in his fight with Barbarena, and that may have affected his performance and his early tap.  Not to mention the fact that Barbarena has gone on to beat another huge prospect in Warlley Alves and maybe Barbarena wasn't the layup he was made out to be.
Marin is coming off a split decision loss to Erick Montano, but he is a submission specialist, so that is one thing to watch for because Sage doesn't seem to be completely comfortable on his back.
That said, Sage has the potential for big points in this one, so he will be finding his way into some of my lineups.
Target #4 – Amanda Nunes ($8,700)
With all of these high priced guys, you have to find a way to pay down somewhere.  My favourite place to pay down is Amanda Nunes in the women's bantamweight title match against Miesha Tate.  Nunes is a finisher.  She 12-4 career record and 11 of her wins have come via finish, with the first decision win coming in her last fight against Valentina Shevchenko.  I think the decision win is great for Nunes, just to know that she can keep the pressure on into the later rounds.
Tate is the rightful favourite in this fight.  She's on a 5 fight winning streak since her second Ronda loss and just beat Holly Holm in the title fight with a 5th round submission.  That said, let's not forget that Holm was winning that fight before giving up her neck.  And the 4 fights before that Tate did not get a finish.
I was on Tate to beat Holm, simply because I thought Holm had the perfect game plan for Rousey and that might not translate into her being a dominant champion against other fighters.
Tate is as tough as they come and she is planning to break Nunes in this fight.  This is very possible, but it's also possible that Nunes finds a way to finish this fight early and more than pay off her cheap price tag.
There are 5 fighters that I will be targeting.  I find it's a pretty tough card to find really good value because the prices are pretty on point.  Just make sure to target fighters with a chance to finish.  And don't worry too much about the player salaries in the $3 contest.  There will be so many entries that there will be a lot of duplicates, so an interesting strategy is to leave a lot of money on the table and hope for a lot of upsets.
Top Fades
Fade #1 – Johnny Hendricks ($10,100) vs Kelvin Gastelum ($9,300)
With so many championship fights and finishers on this card, I will probably be fading this fight that I'm actually still very excited about.  Hendricks hasn't had a finish since Martin Kampmann back in 2012, and as much as his big left hand was talked about leading up to his first title shot, it really hasn't shown through against high quality opponents.
Gastelum did finish Nate Marquardt and Jake Ellenberger in his last two wins, but those guys get finished in every fight it seems.  In my opinion Gastelum is not a finisher either.
I see these guys feeling each other out for sometime and I wouldn't be surprised if this fight ends up on the mat either.  I just don't see a finish or a ton of output in this fight.
Fade #2 – TJ Dillashaw ($11,100)
Dillashaw could have a huge output in this fight and get a finish, but I think that's far less likely than some of the other fighters in this price range.  Let's not forget that Dillashaw lost a split decision to Assuncao in their last fight, and Assuncao is on a 7 fight winning streak in the UFC, including a recent win over Bryan Caraway.
Assuncao is an elite fighter who seems to be being overlooked in this fight.  Dillashaw has really only Renan Barao at the top of the bantamweight division in his entire career, so in my opinion he is still unproven against other top end fighters (we saw how Barao has looked recently).
Don't sleep on Assuncao in this fight.  I'm fading TJ.
Those are my 3 fades for UFC 200.  There's just so much talent on this card that everyone really has a shot at a finish.  There's a lot of ways you can make up your lineup, which is a good thing because of the size of the main event at DK.
Ready to set your lineups?  Click here to visit DraftKings.com.
Tagged With : Daily Fantasy • DraftKings • UFC 200 • UFC betting • UFC DraftKings • UFC fantasy