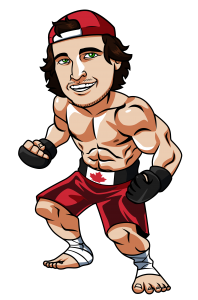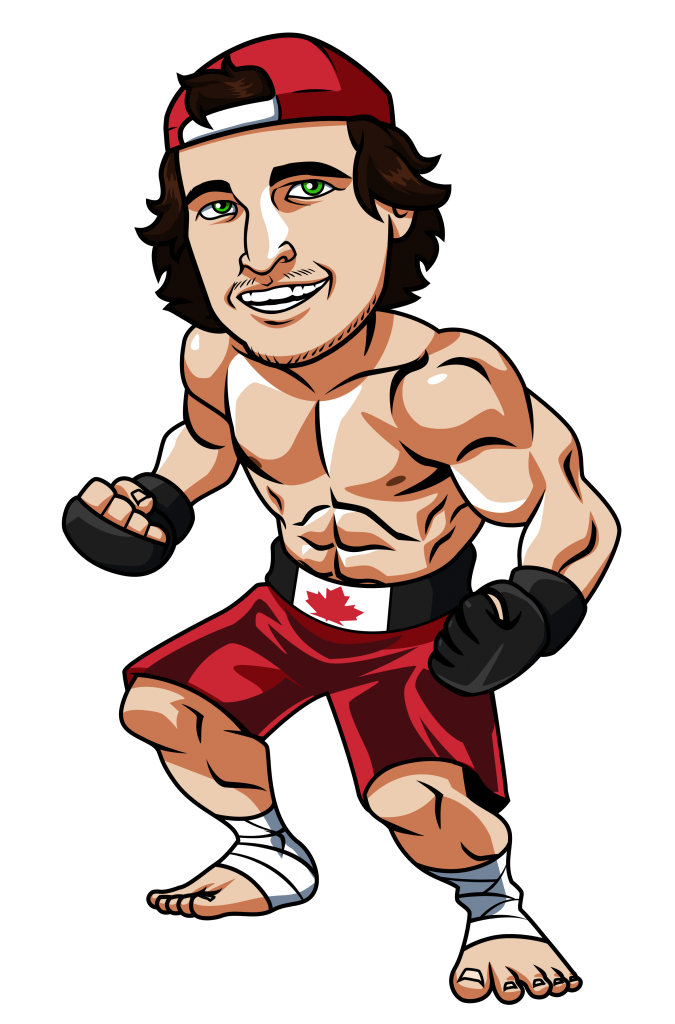 Amidst all of this Conor McGregor news, there is a big PPV event this Saturday in Vegas.  It's crazy how the return of Jon Jones has really taken a back seat to an interesting McGregor vs UFC story, and it really goes to show the star power of Conor.
UFC 197 kicks off at 6:30pm with a few fights on Fight Pass.  At 8pm the main prelims get going on TSN 5 and then at 10pm the PPV portion starts.  My plan for Saturday is set.  Sit on my couch and see how my DraftKings lineups perform.
DraftKings.com has a huge $5 entry contest with $150,000 guaranteed for this PPV card.  I can almost guarantee that this contest won't fill, so I suggest getting some lineups in.  Top prize is $15,000 and I'll be gunning for that.  I've already tossed in 50 lineups and you can pretty much figure out my lineups from my top targets below.
Click here to set your UFC lineup….
I'm sticking with the Top Targets & Top Fades style for this article.  It's just easier to write and I think it gives an easier to scan type of article if you're looking for solid picks and who to steer clear of.
Check out the daily fantasy MMA page to learn more about the scoring and strategy for UFC at DraftKings.
*******CANADIANS******  I've been able to secure a free $20 bet on UFC 197 for new sign ups at SportsInteraction.com.
Click here for all the details.
Top Targets
Target #1 – Cody East ($9600)
I love my some Cody East in my lineups this Saturday.  At $9600 he's an absolute bargain for his upside and with so much value in the higher priced guys he's a fighter that I can get below $10,000 who has just as much upside for GPP's as any other fighter on the card.  His odds to finish the fight are 1.952 (50% to finish), which is a very important because we know that you need finishes if you want to finish atop the standings in a GPP.  His opponent, Walt Harris is also a finisher and I actually like him at $9800 as well.  Heavyweight fights are always juicy on DraftKings and this being an early prelim fight I'm expecting their ownership percentages to be lower than they should be.
East is a finishing machine and he's my favourite play on the night based on price and his chance of a finish.  I won't add Harris as a top target, but I think there is also value in him.  Just target this fight for the most part.
Target #2 – Jon Jones ($11,400)
You're going to have to choose where you want to pay up on this card and I think Jon Jones is a solid spot to use your salary dollars.  He's the most expensive guy on the card and he will be high owned, so you should only take him if you are confident he's going to get the finish.  His odds to finish are currently 1.379, which implies around a 70% chance for a finish.  I don't really think he has that great of a shot at a finish, but because this is a 5 round fight, even if he doesn't get the early finish he has plenty of time to rack up points against OSP.
Target #3 – Anthony Pettis ($10,600)
I'm extremely high on Pettis in this fight and from what I've been hearing it seems like people might be sleeping on him in this fight.  Pettis is still one of the most explosive fighters in the UFC, he's just coming off of a couple very difficult match ups for him against fighters who did not allow him to get off any of his devastating attacks.  Edson Barboza is a dangerous opponent, but Pettis is better in every aspect and I expect a highlight reel finish in this fight.  He's also very reasonably priced because people do seem to be sleeping on the guy.
Target #4 – Andre Fili ($8,900)
Fili is probably my highest owned guy in the DraftKings.com $5 contest.  His price just makes it so easy for you to make some beauty lineups with him involved.  Fili is fighting Yair Rodriguez and in my mind this is a pick'em fight.  Obviously the oddsmakers and DraftKings don't agree, but at least the oddsmakers realize that Fili has just as good a chance at getting the finish as Rodriguez.
Fili is fighting out of Team Alpha Male and is coming off a huge KO head kick against Gabriel Benitez.  I think this kid has a future and he will be the biggest test for Rodriguez to this point in his career.  For this reason I think he's a great spot to pay down.
Target #5 – Danny Roberts ($10,400)
Here's another guy who is an absolute beast who is a great play at his price and will also likely be under owned.  He's being given around a 50% chance at getting the finish in this fight against Dominique Steeler and we saw against Nathan Coy in Roberts lone UFC fight how quickly he's able to get a submission against an MMA veteran.
Roberts is a finisher and he will definitely be in plenty of my lineups.
Target #6 – Robert Whittaker ($10,700)
I told you there were lots of great plays at the higher end of the pay scale.  Whittaker is an absolute beast who is coming off a dominant win over Uriah Hall and before that he had knockouts of Brad Tavares and Clint Hester.  That's a great resume for the young New Zealander who continues to improve.  Natal is also on a 4 fight winning streak, but his wins have not been nearly as impressive and the aggressive style of Whittaker should be able to get inside on Natal and finish him off.
One thing I'm fairly certain of in this fight is that Whittaker will not get finished.
Target #7 – Rogerio de Lima ($10,000) vs Clint Hester ($9,400)
This fight has odds of about 75% to end in a finish.  I'm sprinkling both of these guys throughout my lineups.  They both have finishing ability and being an early fight I expect them to be low owned, which could really help you out in the big GPP at DK.
Top Fades
Fade #1 – Rafael Natal ($8,700)
Like I said in the Whittaker write up, I think it would have to be a miracle for Natal to get a finish in this fight.  There are better places to spend down than on Natal.  The best you can hope for with him is a boring decision and that wouldn't net you enough points to win a GPP.
Fade #2 – Yair Rodriguez ($10,500)
Like I said in the Fili write-up I think this is a pick'em fight so Rodriguez is far too expensive.  I also don't see him getting the finish, so you can use those dollars on Pettis, or Whittaker or Roberts and have a much better chance of getting the finish than taking this over priced featherweight.
Fade #3 – Carla Esparza ($10,200) vs Juliana Lima ($9,200)
I won't be touching this fight.  Carla loves to take the fight to the ground, but once there she doesn't have the best finishing ability.  On the flip side Lima has never lost via finish, so although I think Carla will do well in this fight it will be 3 rounds of dragging Lima to the ground, which just doesn't get you many DK points.  I won't be taking either of these ladies and expect the DK points to be below 75 between the both of them.
There you have it.  Seven targets and three main fades for this weekends UFC 197 at DraftKings.com.
Ready to set your lineups?  Click here to enter the $5 UFC contest at DraftKings.com.
Check my MMA posts section for my betting picks on this card.
Tagged With : DraftKings Targets • UFC 197