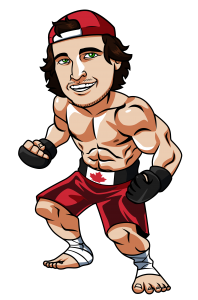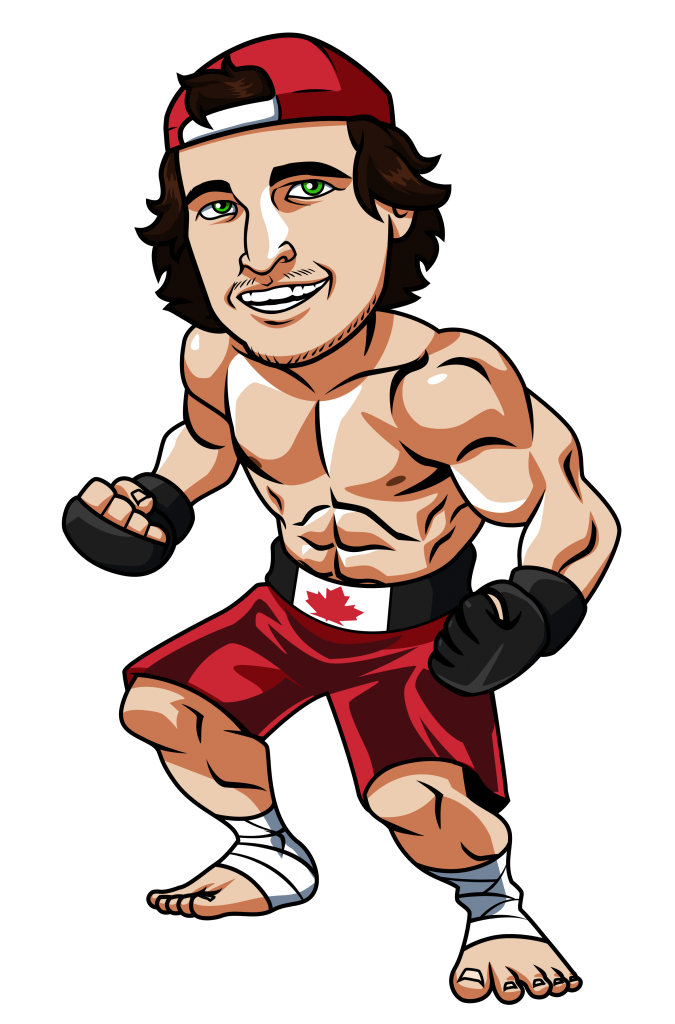 The first UFC pay-per-view event of 2018 is a big one.  Stipe Miocic is set to defend his heavyweight belt against Francis Ngannou, who has looked like an absolute monster during his 6-0 run in the UFC.  Ngannou is actually a sizeable favourite in the fight, which is pretty crazy considering Miocic has won 3 title fights in a row and has finished his top ranked opponents in the first round for four straight fights.  The card is also co-mained by a light heavyweight title fight between Daniel Cormier and Volkan Oezdemir.  The card looks like it will likely be the biggest UFC card of the first half of 2018, so I thought it was the perfect card to run another one of our UFC pick'em contests.  There will once again be $500 up for grabs.
If you entered any of our past pick'em contests (UFC 200, 202, 205 and 211) then you know what's required to enter.  I'm using the 'UFC Pick'em' program at the UFC website for your picks.  All of the details about how to enter the contest and what prizes you could win are outlined below.  Basically you just pick the winner of each fight and their method of victory to accumulate points.
How To Enter
Enter your email below and I will send you the contest link and a step by step guide to entering your picks.
**If you participated in any of our past UFC contests you can skip this step.  Simply enter your picks and you're in.  Just make sure you're still on the mailing list in order to win a prize.
[optin_box style="7″ alignment="center" email_field="email" email_default="Enter your email address" integration_type="aweber" double_optin="Y" list="4337286″ name_field="name" name_default="Enter your first name" name_required="Y" opm_packages=""][optin_box_field name="headline"]Here's The Headline For The Box[/optin_box_field][optin_box_field name="paragraph"]PHA+TG9yZW0gaXBzdW0gZG9sb3Igc2l0IGFtZXQsIGNvbnNlY3RldHVyIGFkaXBpc2NpbmcgZWxpdC4gRG9uZWMgdmVsIG51bmMgbm9uIGxhY3VzIHZlbmVuYXRpcyBjb21tb2RvLjwvcD4K[/optin_box_field][optin_box_field name="privacy"]We value your privacy and would never spam you[/optin_box_field][optin_box_field name="top_color"]undefined[/optin_box_field][optin_box_button type="0″ button_below="Y"]Gain Access to Contest![/optin_box_button] [/optin_box]
The email should be in your inbox within a couple minutes.  If you don't see it check your 'Junk' or 'Promos' folders.
After you receive the email it should only take a couple minutes to follow the instructions and get your picks in for UFC 220.
Prizes
Now this is what you really want to hear about.  The prizes.
The prize pool will continue to be set at $500 for the event.  Be sure to share the contest with family and friends because if we get more entries I'll be able to up the prize pool for future events (hopefully the return of Conor McGregor).
1st place – $200
2nd place – $100
3rd-10th place -$25
The prizes are paid in betting vouchers (or cryptocurrencies) and are meant to be used for betting online.
Scoring
Here's how the points work at the UFC Pick'em website:
Winner: 200 points
Method of Victory: 75 points
Round: 50 points
Bonuses: Certain fights will also have bonus points attached to them
**If there is a tie the prize will be split among the tied entrants.  If the prize cannot be split evenly then I will do a quick draw to see who wins the prize.
Terms and Conditions
Only ONE entry per person.
You must reply to the Contest Info email with your UFC Pick'em username.  If you do not I will have no way to contact you and you will not able to win a prize.
Prizes will be paid out in Canadian dollars.
Enter Now
Enter your email below and join this contest!
[optin_box style="7″ alignment="center" email_field="email" email_default="Enter your email address" integration_type="aweber" double_optin="Y" list="4337286″ name_field="name" name_default="Enter your first name" name_required="Y" opm_packages=""][optin_box_field name="headline"]Here's The Headline For The Box[/optin_box_field][optin_box_field name="paragraph"]PHA+TG9yZW0gaXBzdW0gZG9sb3Igc2l0IGFtZXQsIGNvbnNlY3RldHVyIGFkaXBpc2NpbmcgZWxpdC4gRG9uZWMgdmVsIG51bmMgbm9uIGxhY3VzIHZlbmVuYXRpcyBjb21tb2RvLjwvcD4K[/optin_box_field][optin_box_field name="privacy"]We value your privacy and would never spam you[/optin_box_field][optin_box_field name="top_color"]undefined[/optin_box_field][optin_box_button type="0″ button_below="Y"]Gain Access to Contest![/optin_box_button] [/optin_box]
Tagged With : Francis Ngannou • Stipe Miocic • UFC 220 • UFC contest • UFC pick'em