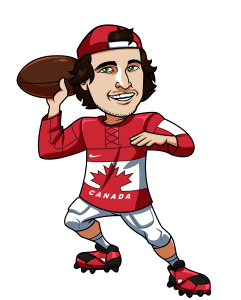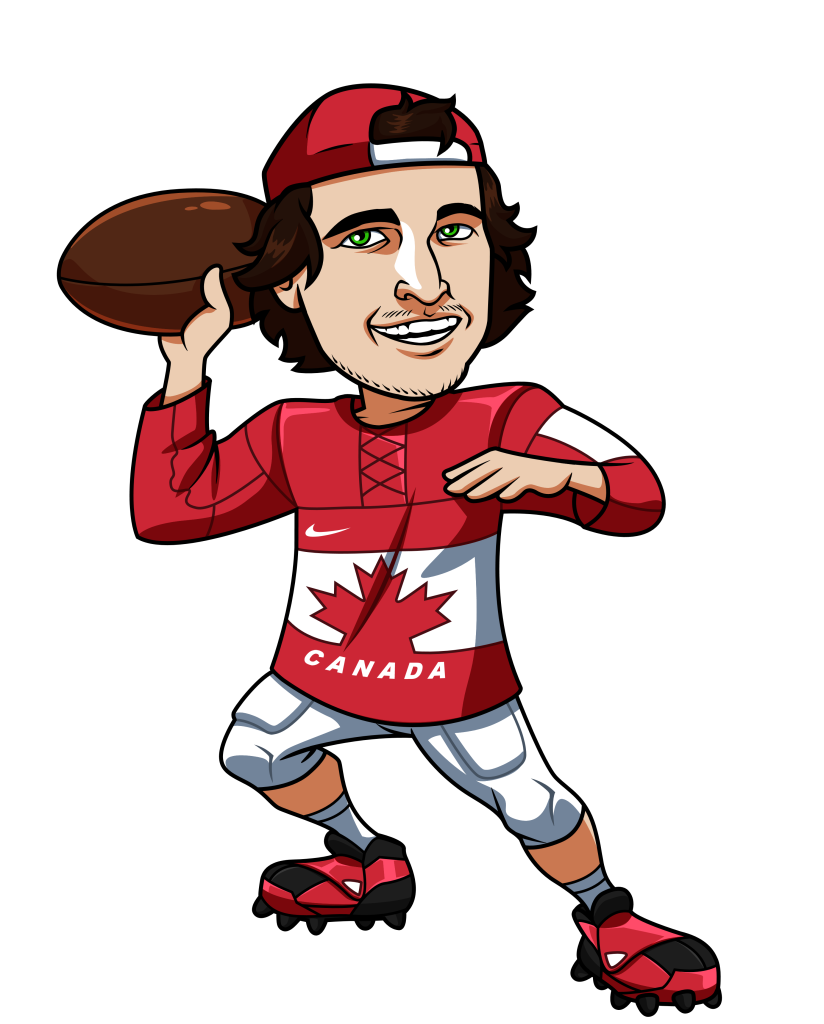 Click here to see our 2018 NFL Survivor Pool contest information.
The NFL season is just around the corner and that means it's time for another Sports Betting Canadian contest!  This time around we are going to launch the inaugural NFL survivor contest here at SBC.
For those of you who have never participated in a Survivor Pool before, let me tell you, they are very exciting as you try to stay alive week to week, but they are also very simple with you just picking a team to win each week.  For our Survivor Contest you will pick a team to win every week throughout the season.  The spread doesn't matter, you're just picking a team straight up.  The catch is that you cannot pick the same team more than once throughout the season, and if your team loses in a given week that you have them picked you are eliminated from the contest.
It's the last man standing!  Or in our case the last 10 standing because I'm going to have a bunch of prizes for the top 10  finishers this year.  But first place should be what you are gunning for.
This contest is only available to Canadians…..  If you don't live in Canada check out the exact same contest at our non-Canadian site, SportsBetListings.com. Click here for that contest!
Prizes
With all of this talk of prizes, let's get right into it.  This will be the first NFL contest here at Sports Betting Canadian, so the prize pool isn't the largest as a gauge how much interest there is for this sort of thing.  If there are a lot of entries I will be increasing the prize pool next year, so be sure to tell your friends.
1st place – Title of Sports Betting Canadian Survivor Contest Champion (the real top prize) + $150 for betting online!
2nd & 3rd place – $50 for betting online.
4th-10th place – $25 for betting online.
So the total prize pool is valued at $475, with $150 for you to be gunning for as the top finisher.  I have no clue how many entries to expect so this could really be a great value opportunity for those of you who do enter.
**I should note that the cash is for betting online, so it will be paid out in vouchers which you will be able to deposit onto one of our recommended sportsbooks or daily fantasy sites.
How It Works
You pick a team to win their game straight up each week (no spread).  If your team wins you advance to the next week.  If your choice loses then you are eliminated.  Try to stay alive as long as possible.
You cannot pick the same team more than once throughout the season.  This is where the strategy comes into play.
How To Enter
In order to enter this contest I'm asking that you like the Sports Betting Canadian facebook page and sign up to our newsletter.  Below are the steps you should take to join the contest.  If you do not complete each of the steps you will be ineligible to win the prizes.
1. Like the Sports Betting Canadian Facebook page by clicking the "Like" button below:
2. Join the Sports Betting Canadian newsletter by entering your email below.  We will only send out approximately 1 email each week with free picks or great value promotions.  You can unsubscribe at any time following the contest.
[optin_box style="7″ alignment="center" email_field="email" email_default="Enter your email address" integration_type="aweber" double_optin="Y" thank_you_page="/congrats/" list="3631010″ name_field="name" name_default="Enter your first name" name_required="Y"][optin_box_field name="headline"]Here's The Headline For The Box[/optin_box_field][optin_box_field name="paragraph"]PHA+QmVjb21lIGEgU3BvcnRzIEJldHRpbmcgQ2FuYWRpYW4gbWVtYmVyIHRvIGJlIGVsaWdpYmxlIHRvIHdpbiB0aGUgTkhMIGJyYWNrZXQuLi4uPC9wPgo=[/optin_box_field][optin_box_field name="privacy"][/optin_box_field][optin_box_field name="top_color"]undefined[/optin_box_field][optin_box_button type="0″ button_below="Y"]Join Now![/optin_box_button] [/optin_box]
3. Click here to join the SBC Survivor Contest at Office Pool Junkie.
**If you don't complete the first two steps you will be ineligible to win prizes.
***This contest is only open to Canadians. Everyone else should join the NFL Survivor Contest at our sister site, SportsBetListings.com (contest post).
Tagged With : Sports Betting Canadian Contest • Survivor Contest • Survivor Pool