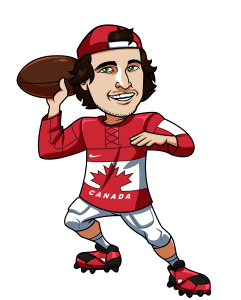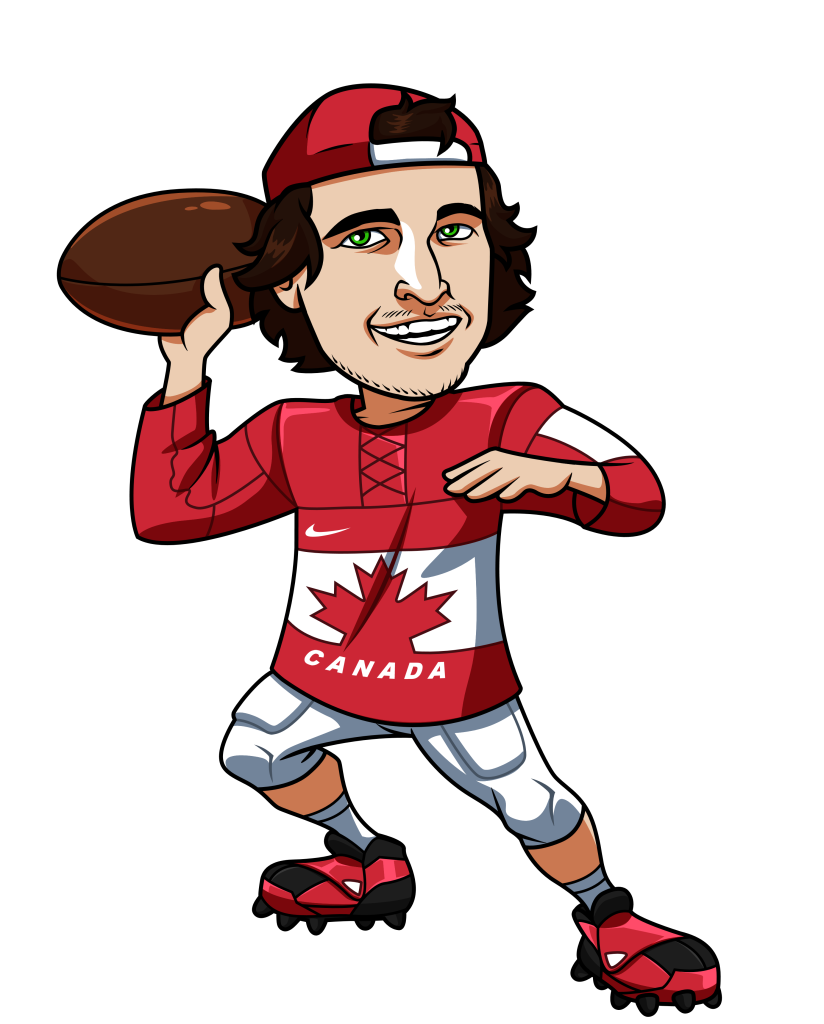 I skipped my DK plays last week due to all of the added variables week 17 brings to the table with every team having something different to play for.  Now it's wild card weekend and we know for a fact that every team will be doing everything they can to win these games.
This is a small four game slate, which means you will need a near perfect lineup to win a large tournament and with only 8 QB's to choose from, you will definitely need the best stack to keep yourself near the top of the leaderboard.  Below I'll give my top 2 stack options and hopefully you can deploy one of them to win a big prize pool this weekend.
All of the prices I'm using are from DraftKings.com and the stacks are for PPR leagues, which is the scoring method used at DK.
Click here to set your wild card weekend lineup at DraftKings.com.
Matt Stafford ($5700) + Golden Tate ($6300) or Jones Jr., Boldin or Ebron
Stafford is my favourite QB target this week.  He's reasonably priced at $5700 and that ~$2000 savings from Rodgers or Big Ben can go a long way with how well DraftKings has priced the players this week.  Add in the fact that the Lions are big 8 point dogs and you can reasonably expect that the Lions could be behind in this game, which will bring Stafford into full effect.  The Seahawks are also one of the best defenses in the league against opposing teams running backs (4th in terms of DK points against) so this leads me to believe that the Lions will do most of their damage through the air in this game regardless of the script as well.
I also believe you will get Stafford at a relatively low ownership this week.  I'm hearing a ton about Rodgers, Big Ben and even Eli, who is slightly above Stafford in terms of price tag, should have a higher ownership than Stafford.  This is likely because people steer clear of the Seahawks defense and the red 4th OPRK for the Seahawks against the QB will also scare people off.  That said, this Seahawks passing defense has taken a huge hit since losing Earl Thomas in week 12 and actually has become one of the worst passing defenses since.  The opponents QB rating was 74.7 with Thomas in the lineup for the Seahawks and it's been 106.0 since his injury.  The points Seattle has allowed has jumped from 16.4 with Thomas to 22.4 without.  Simply put, this passing defense is not nearly as scary with Earl Thomas out of the lineup and I think Matt Stafford has the ability and the weapons to exploit this D.
If you can afford him Tate is the obvious pairing with the highest floor and ceiling.  If you need to save some funds I think either Jones Jr. or Boldin both have the ability to have a big game and Ebron is another guy who has been getting a significant number of targets lately.
Russell Wilson ($7000) + Doug Baldin ($7000) or Paul Richardson ($3400)
You may have guessed that I think this Detroit vs Seattle game has a good chance of shooting out.  The Seahawks running game has been virtually non-existant of late with Thomas Rawls playing extremely poorly and Alex Collins simply not a good option.  I expect Wilson to throw a lot against this Lions passing defense that is ranked dead last in the league DVOA according to FootballOutsiders.com.
As I mentioned above, I think the Lions will be able to score in this game, which should keep the Seahawks having to keep the pedal to the metal.  In these type of shootout games Wilson has shown the ability to post big numbers, similar to how he did in week 16 against the Cardinals in a 34-31 game where he put up 37.6 DK points.
If you can afford Doug Baldwin he has a chance to be the highest scoring WR of the week, while if you need to save some funds I think Paul Richardson may be the best cheap option at WR on the entire slate.  Richardson is taking over for Tyler Lockett in the offense and has received 7 and 5 targets in the last two weeks of the year.  I think he has a great chance at a TD in this game and has the potential for a big play at any time in that Lockett role.
Click here to set your lineup at DraftKings.com….
I expect a ton of ownership to be on Big Ben and Aaron Rodgers in this spot, but I see Stafford or Wilson to have just as much up-side as either of these QB's.  Big Ben could lose a lot of points to Le'Veon Bell in what is expected to be a cold and possibly snowy game, while Rodgers is up against arguably the best defense in the playoffs.
Tagged With : DraftKings Fantasy • Fantasy Football • NFL Fantasy