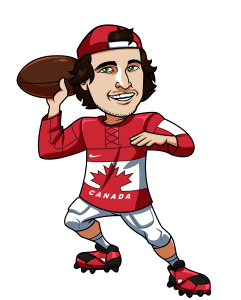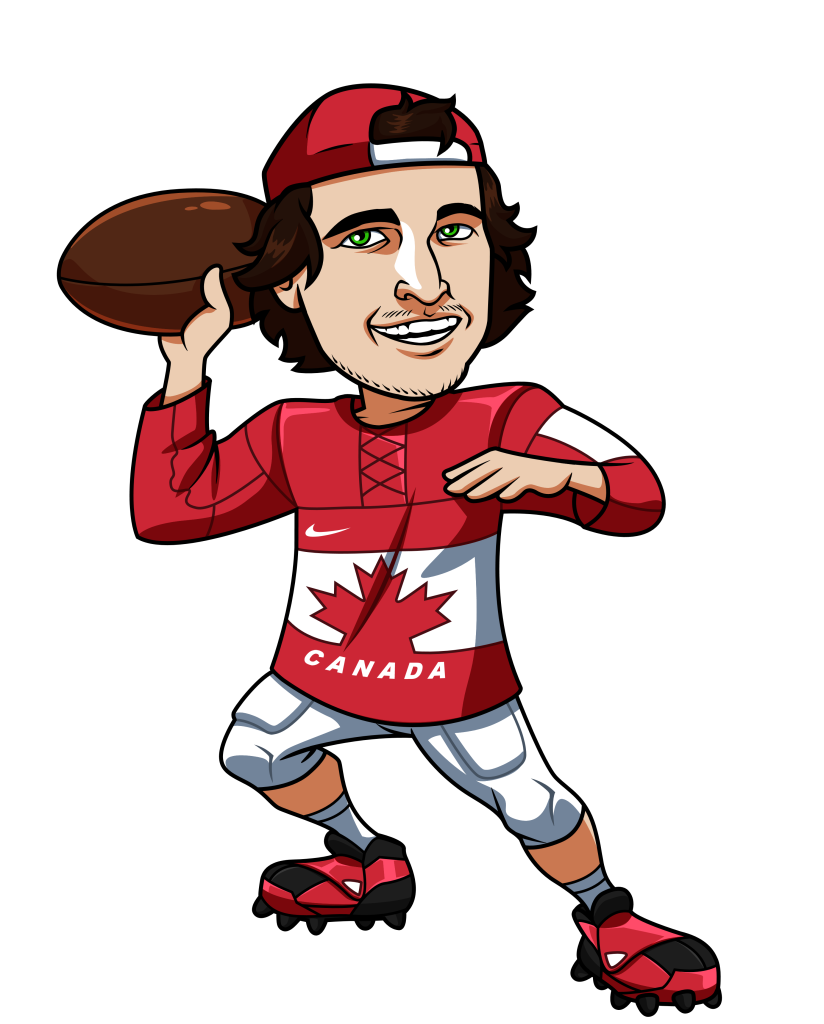 Last week my Drew Brees + Cooks or Snead or Watson stacks went off at DraftKings.  Drew Brees was actually only 3.2% owned in the DraftKings.com Milly Maker and a similar percentage in most of my other contests, so him going off for 50.54 points put those of us with Brees in our lineups in a great spot!  My top lineup was a Brees + Cooks & Watson stack.  Unfortunately I never thought stacking all 3 of these recommended wideouts in the same lineup would pay off because I wasn't anticipating Brees tying an NFL record with 7 TD passes, but anyone who did do that massive Saints stack would have been laughing all the way to the bank.
I was expecting a shootout in the Steelers vs Bengals game and that is not at all what we got so my Roethlisberger and Dalton stacks did not pay off.
My Carr stack was a winner though.  I had Cooper in the article, but in all of my lineups I actually pivoted off to Crabtree after doing some research of top WR's vs Darrelle Revis and the Jets (sorry for not updating).  So that stack paid off nicely for me as well with Carr getting 32.12 points and Crabtree going off for 26.2.  Carr was also less than 1% owned, which made for a very nice opportunity had Brees not gone ham.
My Rivers stack wasn't great because Allen was injured in the game.  Rivers still threw for over 300 yards though, which seems to be a trend that will continue this year.
Now, on to this week, where I'm hoping to hit the big QB once again.
All of the prices below are from DraftKings.com and these stacks are meant for the DraftKings daily fantasy football scoring system.
Click here to set a lineup at DraftKings.com for week 9.
**Also check out my week 9 DraftKings running back targets.  My running back picks have been very solid so far this year.
Philip Rivers ($6900) + Floyd ($3,900), Johnson ($3,200), Gates ($4,700) or Woodhead ($4,800)
Rivers has now thrown for 300+ yards in 5 straight weeks.  If he does that again he pays off his salary and at home against the Bears on Monday Night Football I think this is a great spot for Rivers once again.  The Bears offense is now clicking better with Alshon Jeffery back, so I think this game could be a shootout.  Keenan Allen will miss this game with a kidney injury and although he is Rivers favourite WR, I actually think this helps the Rivers stack.
Without Allen in the lineup this means his catches (10 or so per game) have to go to other players.  Namely, Malcolm Floyd, Stevie Johnson, Antonio Gates or Danny Woodhead.  I especially like using Malcolm Floyd and Stevie Johnson in my stacks because they are both very low priced and will likely be the primary beneficiaries of Allen's absence.  Add in the fact that both have shown the ability to put up big fantasy numbers (Johnson 20.2 and 15.5 points in weeks 1 & 2 and Floyd 25.2 points last week) and these are both great value opportunities that will allow you to also play high priced players from other games.
I'll likely be setting lineups with 2 receivers max with Rivers (and I look at Woodhead as a receiver) and hoping I hit the correct ones who find the endzone.
Rivers stacks will likely be about half my lineups this week.  If nothing else, it will at least make for an interesting Monday Night.
Ben Roethlisberger ($6,600) + Antonio Brown ($8,100)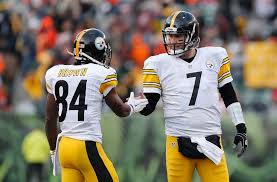 Big Ben and Antonio Brown looked like they had their swag back last week when they went down the field and scored early against the Bengals.  I had a lot of Brown shares so I thought I was in for some big scores thanks to him.  Unfortunately that's not how it played out and Brown ended up with only 6 receptions for 47 yards with the TD.  I still think these guys will turn it around this week.  You can't keep Big Ben down for long.
I'm expecting a big bounce back game where Ben tries to make sure he gets the ball to Brown more often, so he can hopefully break off one of his huge plays.  Let's not forget that Brown was tearing it up through the first 3 weeks with Big Ben and was actually $9,200 at his peak price in week 4.  It then went down due to Big Ben being out of the lineup.  Last week he was $7900 and was 24.6% owned in the Milly Maker.  I think his ownership percentage may drop this week, but I'm banking on these two once again finding their magic.
It's a good situation, at home against a below average Oakland defense.  The Raiders offense is also firing nicely, which might result in the Steelers having to march down the field a bit more in what could be a barn burner.
Blake Bortles ($5,400) + Allen Hurns ($5,300)
Derek Carr was less than 1% owned last week and I expect Bortles to be right around that percentage as well due to the fact that people are scared of the Jets defense.  Personally I see the Jets defense as a very interesting funnel defense that basically forces teams to throw, just not to their top WR.  The Jets are the 3rd ranked team against opposing running backs so I don't expect a ton of TJ Yeldon this week and Darrelle Revis has managed to shut down the opposing teams top WR's, which means I don't see a ton of Allen Robinson either.  That said, Derek Carr still found ways to throw touchdowns last week and I'm expecting more of the same from Blake Bortles.  Most notably to Allen Hurns who is one of the better WR2's you will find in the league.  For example, Hurns went off in week 4 against the Indianapolis Colts when Vontae Davis was shadowing Allen Robinson.
Here are the point totals of the top WR for each week a team plays the Jets.
Week 8: Amari Cooper 9.8
Week 7: Julien Edelman 10.4
Week 6: Pierre Garcon 13.8
Week 4: Jarvis Landry 10.9
Week 3: Jordan Mathews 10.9
Week 2: T.Y. Hilton 8.5
For this reason I'm definitely staying away from Allen Robinson.  But then you see that the Jets are still only the 14th best team against opposing WR's this season, which means they are still allowing points to other WR's, just not the top WR from each team.  This points me in the direction of Allen Hurns.  You can expect me to have a lot of Hurns this week.
Jay Cutler ($5,200) + Alshon Jeffery ($6,700)
Like I said in the Rivers stack breakdown, I could see the Bears vs Chargers game being a shootout.  If the Chargers get up in this one I could see Cutler being forced to throw the ball more often, especially without Matt Forte in the offense (he's doubtful to play right now).  Cutler has the ability to throw the lights out, he's just not been unleashed that much lately because the Bears have been in some very close and competitive games.
He's a great value play at $5,200 with a decent upside in my opinion, especially Monday Night against the Chargers.  Alshon is also still dramatically underpriced at $6700 this week.  He's broken 30 DK points in both of his games after his return from injury and I'm expecting another big one out of him in MNF.  Let's not forget his price tag to start the season was $8300 and that's a much more reasonable price for him, so the way I look at it is he's giving you $1600 in savings.  I'll likely be taking a lot of Alshon, regardless of whether I'm stacking him with Cutler or not.
Main Fade
Drew Brees ($7,200)
Brees went off for 50+ points last week thanks to a shootout with Eli Manning.  After a week like that I expect his ownership to go up and I actually see his ceiling this week at around 25 points, which isn't the type of ceiling I look for in my GPP QB.
Brees is playing the Titans, who have a reasonably strong defense paired with a weak offense.  That's not a good spot for Brees because he will likely have a difficult time putting up points against Tennessee and if he is able to put up points it will likely result in a big lead, which will move the Saints focus to the running game.  Steer clear of Brees this week.
I will also be staying off of Eli Manning at $6,900, but he is in a much better situation than Drew Brees this week.  That said, I think his ownership percentage increases quite a bit this week and I think there are some much better spots for QB's in week 9.
Click here to set your lineup at DraftKings.com….
So there you have my four main QB stacks this week.  I'm hoping for a shootout in Monday Night Football.  I'll definitely have some action left over for that game in virtually every one of my lineups.
Tagged With : DraftKings • Week 9