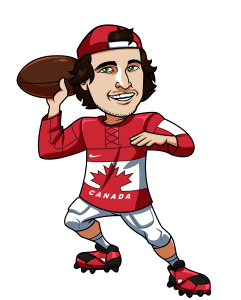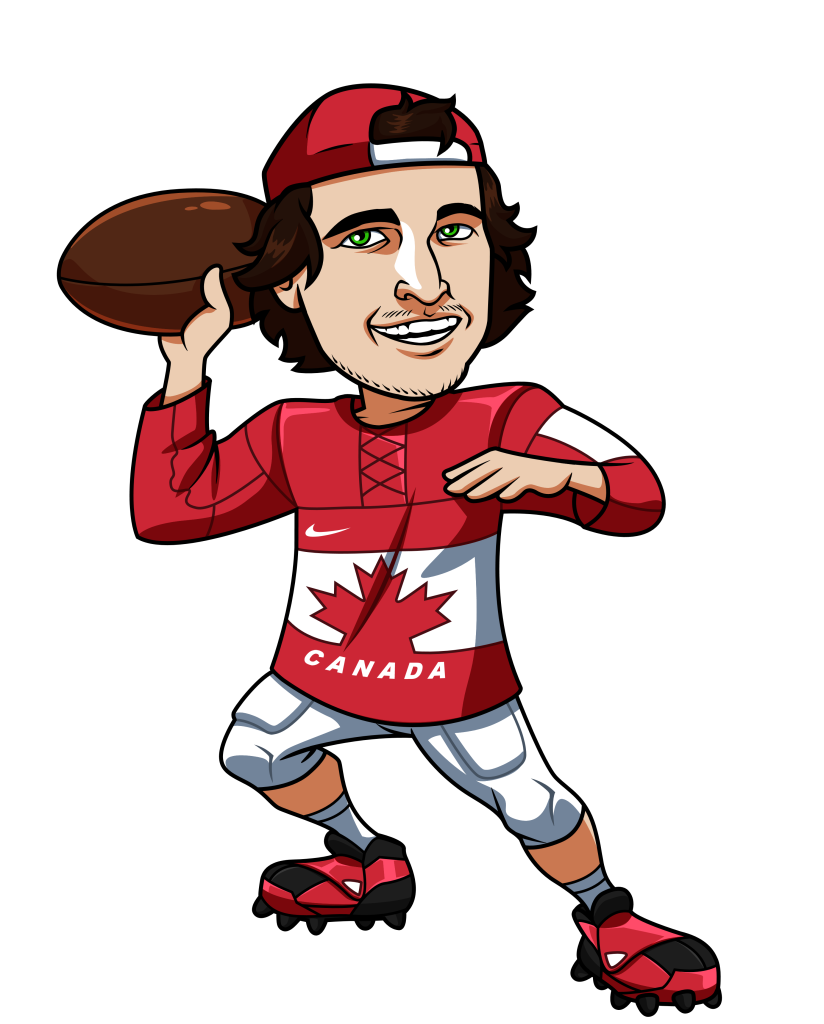 Last week I paid up at running back for Matt Forte and Arian Foster because I didn't see a lot of value in the cheaper options.  This strategy went decently well with both Forte and Foster performing well (Forte 19.9 points and Foster 22.2).  Both very respectable totals, but they were about what you'd expect from these two based on their prices.  That said, not many other RB's went off (Ivory at 31.6 was the top), which meant these plays kept my lineup relevant, while some other high owned RB's such as Dion Lewis and Le'Veon Bell let other owners down.
I ended up hitting some decent scores last week and I was in an interesting spot in a DraftKings Fantasy Football World Championship qualifier, needing Josh Huff to go off in Monday Night Football to win a seat.  He obviously didn't go ham, but you gotta love being in a spot Monday Night knowing that if your guy has a huge game (as unlikely as it may be) you could win a massive score.
Anyways, now it's on to week 7.  This week I feel like there are a lot more options at running back at a variety of price points, so I'll probably have some more variety at the RB position, which will allow me to go after players I like at different positions as well.  I like 5 running backs this week, which is likely going to be at the higher end of RB's I use in any given week, but like I said this is a strange week with some definite value at RB.  I may even use some running backs in my flex, which is not a common occurrence for me.
All the prices below are from DraftKings.com.
Click here to check out all the prices for Week 7 at DraftKings.com.
My Top Plays
Devonta Freeman ($7900)
I don't know how you can't have some exposure to Freeman these days.  Since claiming the starting job in Atlanta he hasn't had a week with less than 35 fantasy points.  That's just absolutely ridiculous.  He's averaging 39.37 fantasy points over the past four weeks.  To put that in perspective here are some other top RB's best weeks of the year:
Le'Veon Bell 31 points in week 4.
Adrian Peterson 27.6 points in week 3.
Arian Foster 22.2 points in week 6.
DeMarco Murray 25 points in week 5.
Bell is the only RB considered "elite" this week that has even touched 30 points and Freeman has cleared 35 points every single week since he's been the Falcons starter.
The Titans have given up the 4th fewest points to RB's this season, but Lamar Miller torched them for 22.8 fantasy points last week and I would expect the Falcons to have their way with Tennessee this week.  I'm expecting 25+ points once again.
Todd Gurley ($5000)
This is a great play that is going to be very highly owned at DraftKings this week.  That said, at this price I think you need some exposure to Gurley because there is a great chance he goes off against a Cleveland defense that has given up the 4th most points to running backs this year.
Gurley had 18.9 and 21.1 fantasy points in the last couple of weeks, going off for 159 and 146 rushing yards in those weeks.  The crazy thing is that he hasn't even scored a touchdown this year.  With his running style that won't last and if he adds a TD or 2 to 100+ rushing yards he could be a must own at this price point.
Lamar Miller ($4600)
Lamar Miller finally had a big game last week, going off for 22.8 points against Tennessee last week.  The Dolphins seemed much more committed to the run in Dan Campbell's first game as Head Coach and if they continue to give Miller close to 20 touches a game, there's a great chance he gets that 100+ yard bonus and also gets into the end zone.  The Dolphins are 4 point favourites in this game and as long as they don't get behind early Miller should be a focal point in the offense.
Extra Plays (Smaller Shares)
Arian Foster ($7500)
I'm back on Foster this week.  Just the fact that he's so involved in the passing game as well as the run makes it hard to pass on him.  I see his floor as 20 points, which is very respectable.  Last week in Jacksonville the Texans decided to throw the ball to Hopkins in the fourth quarter even though they were up, which was unusual.  I will say that I'm not as high on him this week, but if he can make 5 catches and get a touchdown at some point he will pay off his salary.
Frank Gore ($4900)
Gore is a workhorse back in the Colts offense and he has a great matchup this week against the Saints defense who are 27th against the Running Back position this season.  It's not helped Gore's productivity that the Colts have been without Andrew Luck for the past few weeks.  He didn't go off last week with the return of Luck, but the Colts had a very tough matchup against the Patriots and the game script didn't help Gore with the Patriots getting a big lead at the start of the third quarter, which cut into Gore's usage.
This week the Colts are 5 point favourites against the Saints and I expect them to be able to cover, which should allow Gore to increase his touches in the second half.
I think all five of these guys could go off this week.  I'll definitely have shares of each of them and hope I have the two who go off the biggest on the same lineup with some other strong plays!
This week I'm going to also add a QB – Wide Receiver stack targets article.  Check back for that.
New sign ups at DraftKings get a 100% matching bonus up to $600.  Click here to sign up.
Tagged With : DraftKings • Running Backs • Week 7