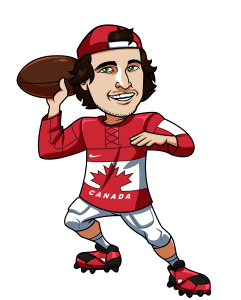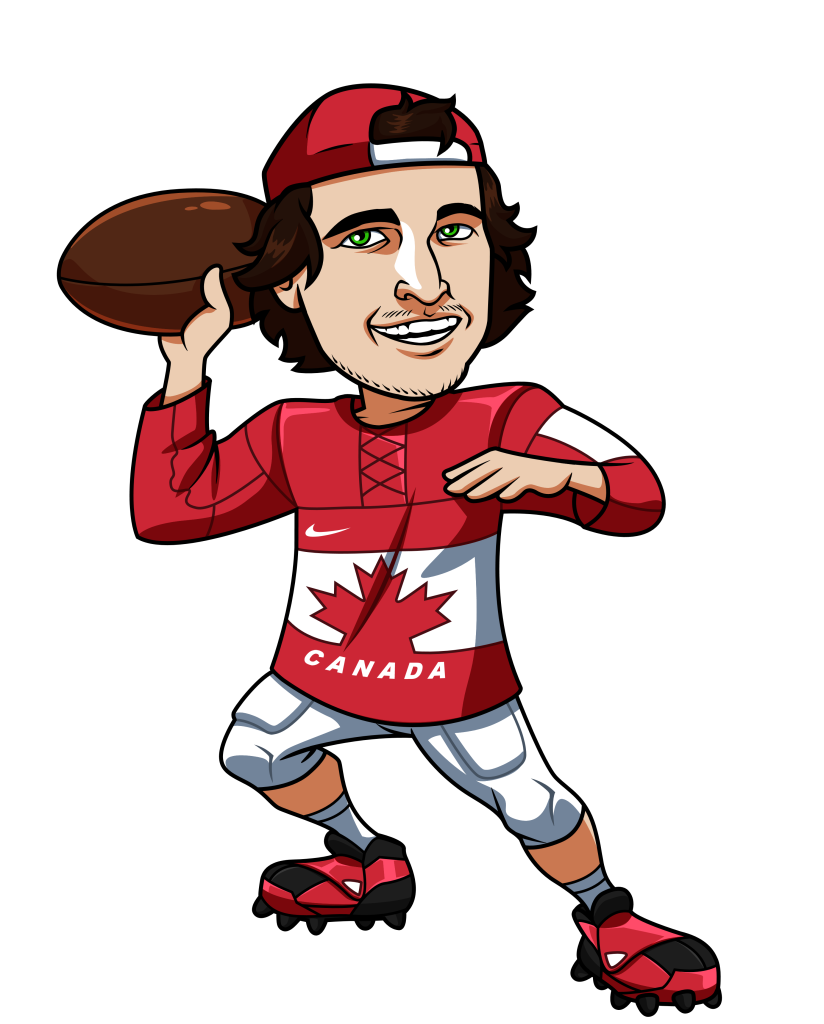 This is my first QB + WR targets article of the year and I'm planning to pair it weekly with my running back targets for the week.  It is possible to stack your QB with a pass catching RB, but in general the QB and WR are more positively correlated than a QB and RB because in general every point that the WR gets will also score points for the QB, while the RB will also be rushing.
I've done fairly well in daily fantasy football so far this year and a huge part of this has been from picking good QB-WR stacks.  Last week I focused on Stafford + Calvin Johnson or Golden Tate stacks and Colin Kaepernick + Boldin or Smith stacks.  This week I have four stacks that I'm going to be building my lineups around.
For each of these stacks I have my favourite stack combination as the first WR or TE, but I've also included a second option that I feel comfortable using in a few lineups as a pivot stack or even possibly as a double stack.
All of the prices below are from DraftKings.com and these stacks are meant for the DraftKings daily fantasy football scoring system.
Click here to set a lineup at DraftKings.com for week 7.
My Favourite Stacks
Here are my four top stacks this week.  The top three are the ones I'm going to be using the most, with the Rivers stack more of an extra if you're looking for a TE stack option.
Luck ($7600) + Hilton ($6500) or Moncrief ($5200)
Andrew Luck's price is down to $7600 from it's $8300 in week 1, and that was on the road against a Bills defense that was expected to be one of the best in the league.  Luck put up 31 points last week against the Patriots and I expect at least 300 passing yards this week against a Saints defense that has given up the 2nd most points to QB's this year.  People are down on Luck, but this will be his break out week where he shows everyone he is still the best fantasy QB in the league.
My favourite stack is with TY Hilton.  The ceiling for TY is just way higher than Moncriefs.  At $6400 he's also at a ridiculously good price.  Week 1 he started out at $7600.  Last wee was his best fantasy week of the year with 19.4 points, but this week I see him breaking out as the Luck to Hilton connection regains its respect.
Flacco ($5700) + Smith ($6200)
For a Monday Night Hammer I'm on Flacco.  I'm expecting more owners to go with Palmer on Monday Night, but I think the Cardinals will get a big early lead on the Ravens, while will force Baltimore to throw.  This will at least give Flacco the opportunity to pull off some long balls, which he has shown to be able to pull off in the past.  Flacco is either going to get 25+ points here or be totally shut down with 15 or fewer.  I think he's a great GPP play, and I love having a QB hammer on Monday Night.
Steve Smith is me favourite stack with Flacco.  He put up 29.7 points last week and he's a boom or bust play, the same as Flacco this week.  The two will either go off, or neither will.  I actually love this stack and I'm going to be using it in a lot of lineups.
Brees ($7000) + Cooks ($5500) or Snead ($4300)
The highest total of the week is the Saints vs Colts game, and with most people likely going with Luck in this game, I'll also be adding some Brees stacks this week.  I don't expect Brees to have a high ownership percentage this week, which is great for us, because he definitely has a good shot to be in a position to pass the ball a lot this week.  The Colts are 4.5 point favourites and I think they'll cover and keep throwing the ball, which will force Brees to have a huge daily fantasy game.
I like stacking him with either Cooks or Snead, both of who I think are underpriced.  Cooks hasn't blown up this year like he was expected to and his price has dropped from $7100 to $5500 over the season.  He might be matched up with Vontae Davis this week against the Colts, but that's not going to keep me from rostering him.  He's under priced and I think the Davis matchup will scare off some owners, which will make him lower owned than he should be at the price.  And it's not like the Colts defense is shutting down WR's.  They rank 28th against WR's this year so I expect either Cooks or Snead to definitely have a big game.  I'm going to have more Cooks lineups, but I see the value in both plays.
Rivers ($6500) + Gates ($5000)
I most like this stack because Rivers always has a high ceiling and Antonio Gates is still under priced at DraftKings.  If Oakland can keep this game close, which is very possible with the spread for the game set at just 4, Rivers could be passing quite a bit in this game.  Oakland is ranked 32nd vs tight ends this year and Gates will definitely be highly owned, but I can't see him not having a big game.  He's caught 9 passes for mid 90 yards in both games since coming back from suspension.  I'm convinced he'll hit that 100 yard mark this week.  Just a great play.
This play I'm more excited about Gates than Rivers, so I'm likely not going to do a lot of Rivers/Allen stacks, but that's definitely another option.
My Main Fades
I also want to touch on a few stacks that I'm going to be fading.  There's a few reasons I decided to fade these stacks and I'll touch on them below.
Palmer ($6700) + Brown ($5500) or Fitzgerald ($7400)
From what I've read the Palmer-Brown/Fitzgerald stack is a hot commodity this week.  I actually expect it to be the highest owned stack of the week.  There's a few reasons why I'm staying away:
Palmer top rated QB on FantasyPros.com = high ownership percentage.
People love having a Monday Night hammer = high ownership percentage.
Cardinals are 9 point favourites and I expect them to cover, which will reduce Palmers opportunities in the second half.  In the blowout win over Detroit two weeks ago Palmer only threw for 161 yards and was replaced in the 4th quarter.  Cardinals aren't a team to run up the score with passes in the fourth quarter.
Stafford ($5700) + Johnson ($7700)
This stack worked for people last week and I've read articles that proclaim that Stafford and Johnson are back as relevant fantasy options.
Don't forget this big game was against a weak Bears defense and the game script went absolutely perfectly for Stafford.
The Vikings have given up the 4th fewest points to QB's this year and this Detroit offensive line is still a huge issue.
Lightning won't strike twice.  You have to wait for more solid match-ups to get points out of Stafford and company.
Click here to set your lineup at DraftKings.com….
Tagged With : DraftKings • Quarterback Stacks • Week 7