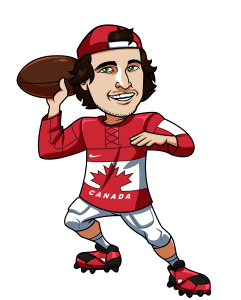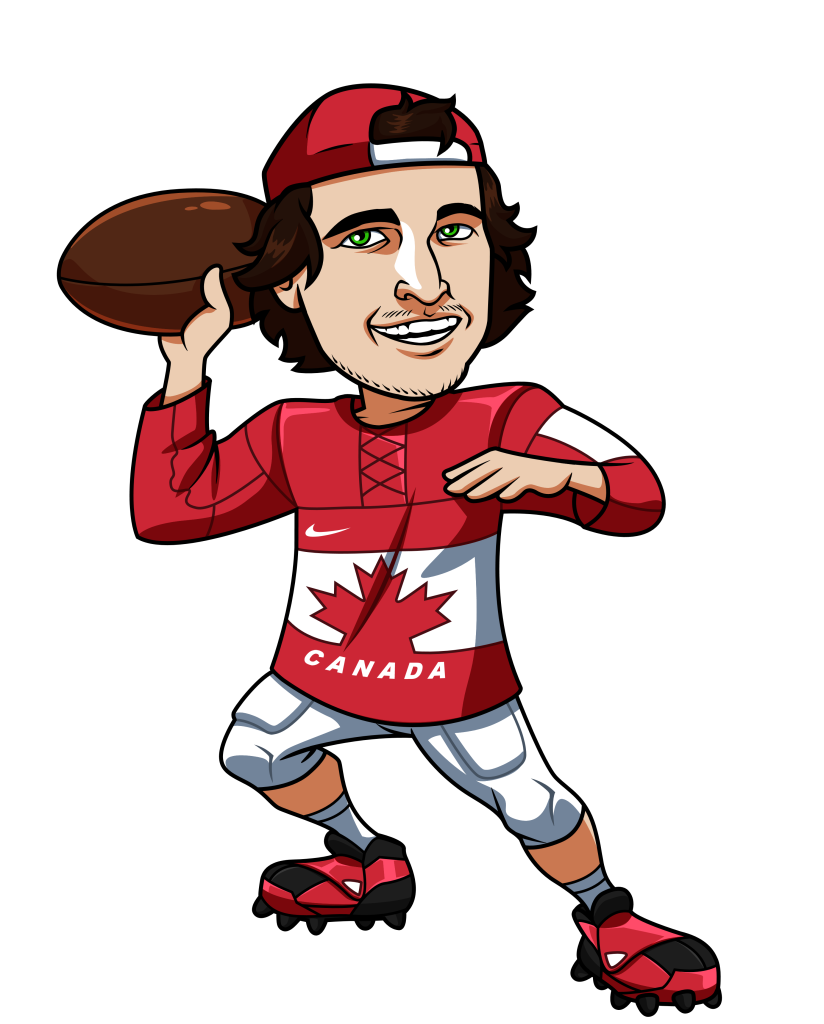 I didn't have a Brees stack in my week 1 article which was a mistake as the Milly Maker lineup ended up being a stack of Brees + Cooks + Snead.  It's a good lesson that Brees and company can go off at any time.  Also, it's key to look for stacks that contain one or two receivers that receive a large market share of targets from the QB.  For example, I gave Stafford as my top stack candidate in my week 1 article, but I gave 4 receivers that you could use with him.  It ended up being that pairing Stafford with the two cheapest options of TE Eric Ebron and RB Theo Riddick would have been the best bet, but I'm sure most people out there (myself included) used at least one of Golden Tate or Marvin Jones in their Stafford stacks.
My second week 2 stack was Derek Carr with Cooper and Crabtree.  This ended up being a very solid stack, but not as great as the Brees stack in the same game.  I'll definitely be going back to this stack more this season as Carr delivers a large portion of his passes to these two receivers.  My third stack was Winston and Jackson.  I had Winston right, but not Jackson.  And my final stack last week was Dak Prescott and Jason Witten if you wanted to pay down.  Witten ended up being the right pairing choice, but Prescott didn't have a big game in his rookie debut, so he didn't help your team even at the minimum price tag.
This week I have 5 stacks that I'll be focusing on.  All of the prices I'm using are from Draftkings.com and the stacks are meant for the DK scoring system.
Click here to set your week 2 lineup at DraftKings.com.
Also check out our running back targets for the week.
Eli Manning ($7600) + Odell Beckham Jr. ($9500)
We saw first hand last week that the Saints defense is still very susceptible to the pass and this team's offense moves quickly, both of which lead to shoot out games.  Last season the Saints vs Giants game was an instant classic which the Saints ended up taking down 52-49.  Eli racked up a massive 41 points in that contest and OBJ followed suit with 42.  I'm expecting another shootout this year.  Add in the fact that Saints top corner back Delvin Breux is out after suffering a broken leg last week and you have to think these two will have their way with the Saints defense.  This will be a very highly owned stack, but I think you will likely have to be on at least OBJ in this situation.
Drew Brees ($8200) + Brandin Cooks ($8000) + Willie Snead ($5800)
The other side of this game is a stack that I can't ignore in the future.  Drew Brees and company simply know how to put up points.  Brees had a ridiculous 49.3 points in the Saints vs Giants game last season and Cooks (26.5) and Snead (25) also had big games.  Last week Snead and Cooks dominated the market share with 9 targets each from Drew Brees.  This offense is already in mid season form and I think this game could potentially be another shootout.  Either side is a good stack, but just know that both stacks will be very highly owned.
Cam Newton ($7900) + Kelvin Benjamin ($6500) + Greg Olsen ($5600)
First off, I want to preface this by saying that you Cam Newton is the type of QB that you don't necessarily need to stack.  He racks up a lot of points on his own with his legs, both just in terms of yards and touchdowns, so it's perfectly fine to just take Cam and hope for him to run in a couple himself.
That said, I really like stacking him with Kelvin Benjamin.  Last week against the Broncos, Benjamin lead the team in targets with 12.  Greg Olsen was second with 9.  There was only a total of 31 balls thrown by Cam Newton and 21 of them were to one of those two players.  That's a very high market share and one that I want a piece of with my stacks.
Newton broke 30 points basically every other game last year and after a tough outing against the Broncos I expect Newton to go ham this week against the 49ers.
Marcus Mariota ($6000) + Tajae Sharpe ($4100) + Delanie Walker ($4500)
If you want to pay down in order to get some of the big receivers that will likely have a big week such as OBJ or Julio, I really like taking the Marcus Mariota stack.  The Titans play the Lions this week, and while the Titans don't have the offensive weapons of the Colts, if they get down in this game I expect them to be able to move the ball like Indianapolis was able to in the second half of their game against Detroit.  Mariota is a very solid player who went off for a couple huge games last year (40.92 & 36.34) so he's show in the past that he's capable of putting up big numbers on a given week and winning GPP's for fantasy players.  Add in the fact that he's targeting Tajae Sharpe a ton (11 targets in week 1) and I think you have the makings for a large market share of targets going to Sharpe and possible TD's going Walker's way.  The Titans were up against one of the better defenses in the league last week in the Vikings.  We'll really get to see what this offense is capable of this week against Detroit.
The more I look at this stack the more I like it.  I don't expect it to be high owned and the floor is still quite low, but the possibility for a big week is definitely there.
Click here to set your lineup at DraftKings.com….
I'll be sticking with these four lineups this week at DraftKings.  I'll be taking shares of the Giants vs Saints game for sure, but I might use the majority of my lineups on Cam and Mariota stacks.  I think they will be lower owned significantly and they both have the possibility to go off for huge games.
Tagged With : Daily Fantasy Football • DraftKings • DraftKings Targets • NFL Week 2 • Quarterbacks