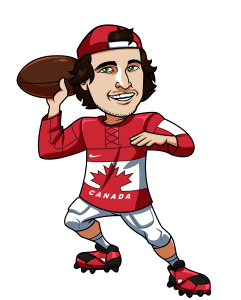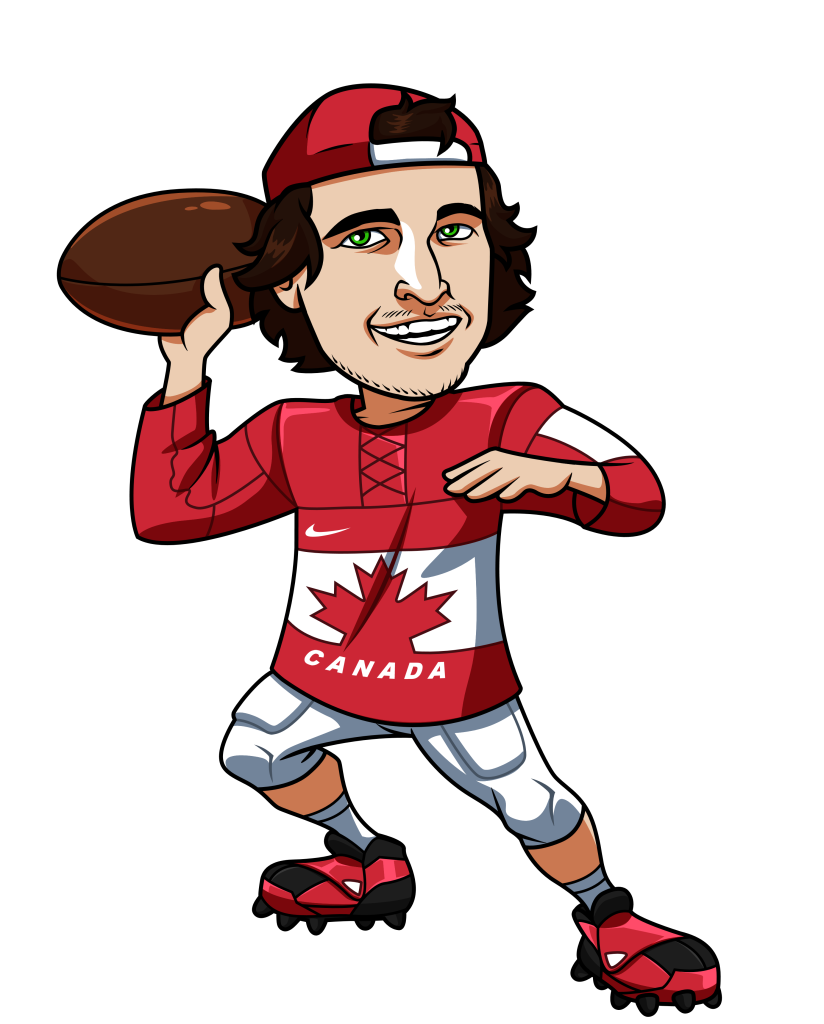 Last week all three of my QB stack plays came through as well as I could have hoped.  Cam Newton and Tom Brady were the two chalk plays and they finished 2nd and 3rd respectively in QB points for the week, so I couldn't complain.  My value contrarian play of the week was Blaine Gabbert at minimum price of $5,000 at DraftKings.  He ended up only being 0.2% owned in the Millionaire Maker, so the contrarian aspect was right on the money, and he still put up 25.34 fantasy points, which more than paid off his salary.
This week DraftKings is going a different route with their Millionaire Maker, dropping the buy-in to the big contest down to only $3.  I'm interested to see if it fills.  I'll be tossing in plenty of lineups at that price.  For this reason I have 5 QB target stacks I'm looking at this week.
All of the prices below are from DraftKings.com and these stacks are meant for the DraftKings daily fantasy football scoring system.
Click here to set a lineup at DraftKings.com for week 14.
I also have a running back targets post up that you can see here.
Ben Roethlisberger ($6,800) + Antonio Brown ($8,900) or Martavis Bryant ($5,700)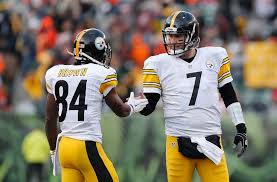 The Steelers vs Bengals game has a very good chance of being a shootout.  Big Ben and the Steelers consistently have put up big amounts of offensive points when he's in the game and I don't expect this week to be any different.  Roethlisberger has gone off for 25+ fantasy points in the last four weeks with Big Ben at QB and the Steelers are slight 3 point favourites in this game, so they'll likely be passing the entire game.
Cincinnati is pretty average against opposing wide receivers this year and when the opposition has been average Antonio Brown has lit them up.  I'm expecting a big Brown this week once again, but Martavis Bryant is also a great option at a very nice price.
Andy Dalton ($6,600) + AJ Green ($7,900) or Marvin Jones ($4,200)
The total in this game is 49.5 so neither Big Ben or Dalton will be contrarian plays, but that said, they are still both great options.  Dalton is the cheaper option and I think he could be the Bengals likely throwing more than normal due to the Steelers very strong run defense.  These teams could easily go back and forth with big plays and the Dalton with AJ Green or Marvin Jones stacks are the cheaper options.
If Eifert is out once again this week that makes Green and Jones even stronger plays because of the red zone looks that Eifert takes every week.  Keep your eye on this as the week progresses.
Jameis Winston ($5,500) + Mike Evans ($7,200) or Austin Sefarian-Jenkins ($2,700)
The New Orleans Saints are in town and that is great news for offensive players on the Buccaneers.  The Saints defense is still completely awful and the Bucs should have no trouble running up the score at home.  Winston has yet to break the 300 yard passing mark this season, but if the Saints can at least keep somewhat close this should be the week he breaks that mark.
Mike Evans is his favourite target and always a threat to go off for big plays and big numbers based on his targets.  I also think Sefarian-Jenkins is a decent option at Tight End.  He played last week for the first time since week 2 and caught 3 passes for 31 yards.  The Saints have the worst defense in the league against TE's so I'll have exposure to Sefarian-Jenkins as well.
Ryan Fitzpatrick ($5,400) + Brandon Marshall ($7,600) or Eric Decker ($6,400)
The Titans vs Jets game is my sneaky blowout of the week, so I'm going to be on both QB's from this game.  The Jets (5th) and Titans (2nd) both have very good defenses against the running back position and this should result in more passes throughout the game.  Incomplete passes stop the clock, which ends up allowing more plays to be run over the course of the game.  Based on both teams rushing defenses (and the Titans lack of running back weapons) I think this could be a long game, which will allow for plenty of points.
On the Jets side I like Fitzpatrick who has been playing very well the past couple weeks (28.8 and 29.18 fantasy points respectively).  He threw 50 times last week, which shows the Jets are much more willing to sling the ball at this point in the season.  The Titans also have a pretty weak defense against the pass, so I like Fitzpatrick to be throwing a lot throughout the game regardless of the score.
Brandon Marshall is my favourite stack because he's gone off for 37.1 and 34.1 points in the past two weeks, but I also like Decker who is always capable of catching several balls and finding the endzone.  I'll likely go with the chalky stacks for the Jets because the vast majority of their throws go to these two.
Marcus Mariota ($5,700) + Delanie Walker ($5,600) or Dorial Green-Beckham ($3,700)
Mariota is the other half of the Titans vs Jets game.  He had a massive game last week with 40.92 points, but this was mostly due to the 112 rushing yards and rushing TD he was able to get.  This is a bit of a trend though with Mariota looking much more willing to run the ball of late.  In the past 4 weeks he's ran the ball 20 times, while he had only run 11 times in his previous 6 games this season.  Even if he doesn't run the ball much I expect the Titans to throw quite a bit for a couple reasons.  Number 1, the Jets run defense is very strong and number 2, the Jets could very well be up in this game.
My favourite stack with Mariota is Green-Beckham who had a big game last week with 5 catches for 119 yards and a TD.  I'm hoping this was Green-Beckham's breakout game.  He's the most talented receiver on the team and it's time that they start to treat him like that.  Darrelle Revis is still out with a concussion and if he doesn't play this opens up the Jets defense massively.
Click here to set your lineup at DraftKings.com….
So there are 5 plays for you for this week.  A couple of games that I think could be shootouts and the QB facing the Saints awful defense.  Get those lineups into the Milly Maker for just $3 this week.