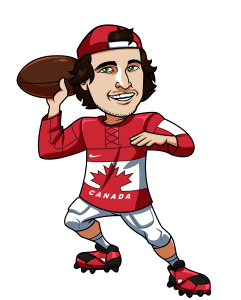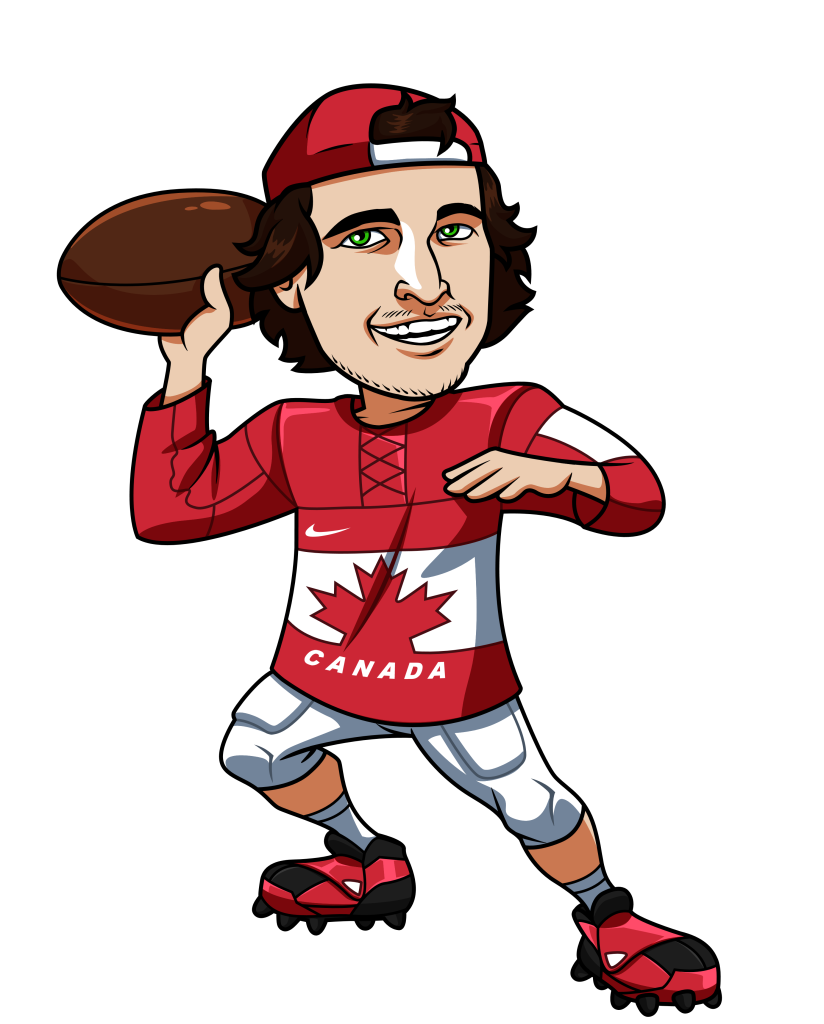 I did quite well with my QB stack plays in week 9.  Drew Brees went off for 27.92 DK points as expected against the 49ers.  Hopefully you paired him with Michael Thomas who was my second choice at WR with Brees (Thomas ended with 24.3 DK points).  My second pick of Andrew Luck didn't do quite as well, because the Colts went more to the run game with them leading in this one.   He had a poor week, but luckily I hit my cheap QB play with Colin Kaepernick going off for 27.22 DK points.  I said to go naked Kaepernick or else pair him with Vance McDonald who had a great game with 17.4 DK points at a price tag of just $2600.  The reason I didn't think you needed to pair Kaepernick with anyone was because I expected him to do the damage with his legs.  As it turned out he did the damage with his arm throwing for over 300 yards easily, and if you stacked him with McDonald or Quinton Patton you were sitting pretty.
Alright, enough about last week.  Let's turn our attention to week 10 and finding some great QB plays this week.
All of the prices I'm using are from DraftKings.com and the stacks are for PPR leagues, which is the scoring method used at DK.
Click here to set your week 10 lineup at DraftKings.com.
Also check out our DK running back plays for the week as well.
Ben Roethlisberger ($6800) + Antonio Brown ($8900)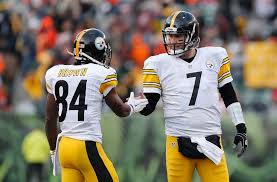 People seem to have already tossed Big Ben and Brown on the shelf after the duo hasn't connected for a big game since week 5.  That said, that was Pittsburgh's last home game.  We've also not seen this duo go off for crazy 80 point combined games yet this year, like they did a couple times last season.  This isn't an easy spot by any means, but against a very stout run defense in the Cowboys, I expect the Steelers to be airing it out at home.
You don't want to miss the week that Roethlisberger and Brown go off for their signature game, and I think this could be the week, at home against a Cowboys team that could keep this stack ownership lower than it should be.
Alex Smith ($5400) + Tyreek Hill ($3800)
Alex Smith has not been a fantasy stud at all this year, except for a week 1 come from behind win against the Chargers where he put up 32.02 points, but the thing about Smith is he's not going to put up big numbers unless the game script requires it.  In this game, the Chiefs are 3 point dogs on the road against a Panthers team that I think finally has a bit of confidence.  I expect Cam Newton to have a strong game and if Smith is going to go off for a big fantasy game, the Chiefs will have to be losing in this one.
If the game script does go that way though, Smith should be able to exploit this awful Panthers secondary.  They literally can't stop anyone through the air.  They've allowed 280, 316 and 460 yards through the air in their last 3 games, while completely swallowing up their opponents run game allowing only 59, 24 and 63 yards on the ground.  If there's a spot for Smith to go off, this is it.
I like Travis Kelce in this spot at $5600, but if you want to keep this stack inexpensive look no further than Tyreek Hill.  Jeremy Maclin is still fighting a groin injury and if he's unable to go then Hill will have ample opportunities to use his tremendous speed to turn catches into monster plays.  He doesn't run a ton of routes on this offense, but the big play ability is there, and that's what you need to win a tournament.
Tom Brady ($7400) + Rob Gronkowski ($6900)
The way Brady has been playing this season I don't know if there's a defense that can slow him down, and that includes the Seahawks.  This is a prime time hammer game on Sunday night and you're able to get Brady for the cheapest price he's been all season.  Seattle hasn't looked that amazing on D the past few games and with the weapons the Pats have I think they will still be able to rip right through this D, while playing on home soil, which Brady has only done once so far this season.
I'm going right up to Rob Gronkowski as my favourite stack option for Brady.  Gronk has a red '3rd' in the OPRK column on DraftKings and I think this will scare off a lot of potential Gronk lineup insertions.  That said, according to FootballOutsiders.com the Seahawks are actually 23rd DVOA against opposing TE's, it's just that opponents aren't passing to their tight ends against them.  That won't be a problem for Gronk, who always is in play.  He's not your typical tight end, and he actually often plays better against strong defenses.  And let's not forget he has a touchdown in each of his last three games and 100+ yards in 3 of his last 4.
Click here to set your lineup at DraftKings.com….
So there you have it.  Tom Brady, Ben Roethlisberger and Alex Smith are my QB's of choice when looking at my stack options this week.  Hopefully one of these guys is in the Millionaire Maker lineup this week, and it would be even better if it was my lineup or one of yours!
Tagged With : Daily Fantasy Football • DraftKings Stacks • Fantasy Football