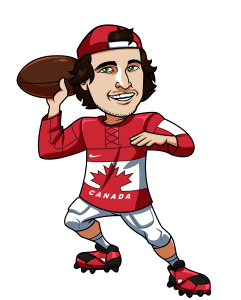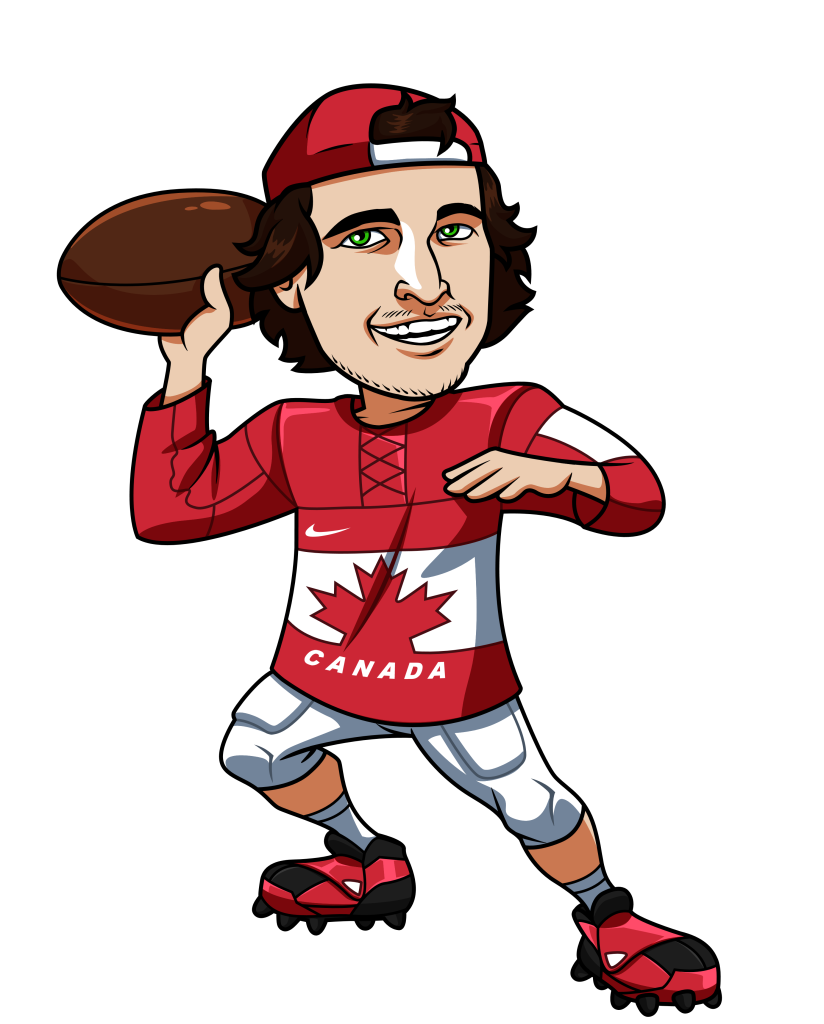 Week 1 of the 2016 NFL season is finally here and with it comes some amazingly massive contests from DraftKings.com.  DK is running a $5,000,000 guaranteed Milly Maker with a buy-in of just $3 for week 1.  It has a 1,960,000 entrants and I just don't think it's going to fill, so there could be some overlay action this week at DK.  On top of the Milly Maker there are a ton of other big contests at DraftKings, with DK going all-out in this first week of the season.
All of the prices I'm using below are from DraftKings.com and the stacks are meant for the DK scoring system.
Click here to set your week 1 lineup at DraftKings.com.
Check out my running back targets here.
Matthew Stafford ($7,200) + Golden Tate ($7,300) or Marvin Jones ($4,600) or Eric Ebron ($3,900) or Theo Riddick ($4,000)
As you can see by the number of receivers I've listed above I'm going in hard on Matt Stafford this week.  Without Vontae Davis in the lineup I consider the Colts defense (especially the secondary) the worst in the league.  If the Lions offensive line is at least not horrible then Stafford and company should have a good week.  Add in the fact that the Lions D isn't exactly supposed to be great this year and the fact that Andrew Luck and his weapons are projected for big weeks as well, and you start to see this as a great spot for Lions stacks.
I also think the Stafford stacks are flying a little bit under the radar because a lot of people seem to be talking about Andrew Luck in this game even more than Stafford.  If all goes to plan, this is just a shootout of a game, in which case I would also probably add Colts receivers such as Moncrief or Allen to these Lions stack lineups as well.
My favourite play is going to be Marvin Jones because he is far under priced for both his floor and ceilings in this game.  That said, he will definitely be the highest owned player of the four receivers I listed above, so moving off him to Tate or Ebron are also great plays.
If the Lions get behind in this one then it could be a great spot for Riddick to combine with one of the receivers for a big game.  Riddick had a few solid games in the mid teens last year and for his price he's a very strong play if the Lions are behind and are in a lot of passing situations.
Overall, I'll probably be going with Stafford stacks for close to half of my lineups this week and I'll be sprinkling in all of these receivers for different looks.
Derek Carr ($7,300) + Amari Cooper ($7,200) or Michael Crabtree ($5,500)
Whenever a team plays the Saints it's a great spot for the QB and receivers.  Carr had a great year last season and with one more year under his belt I expect this Raiders offense to do very well once again.  Carr and Cooper roomed together through training camp and if they've built a bit more chemistry it could be a huge year for Cooper.  Of the high priced
The FantasyPros.com consensus has Cooper listed as the #6 wide receiver in the league this week and DK has him priced as the #16 WR, so there is definitely some value there.  I do expect his ownership to be high and this is one of the reasons why I'll probably have more Crabtree than Cooper this week.
Crabtree was a very solid play last year and he had some big games early in the season.  Experts seem to think because he's getting up in age that he may have lost a step and that the offense will go more through Cooper this year, and although these things may be true for the season, remember that this is week 1.  From my experience it's smart to play the older veteran players in the early weeks of the season.  They're fresh, they already have chemistry with the QB and they know the playbook like the back of their hand.  I'm in on Crabtree this week as a veteran who could have a big week when most of the ownership will be on Cooper.
Jameis Winston ($6,600) + Vincent Jackson ($4,400)
Here is a low priced stack that I really like as well.  Winston showed glimpses last season for the potential to have a really big game.  With a season under his belt I think Winston could turn the corner this season.
Evans will be the guy most players will stack with Winston, but I'm looking the other direction at Vincent Jackson.  Desmond Trufant will likely be shadowing Mike Evans, which could mean more targets go to Jackson.  Add in the fact that he's an older player and I think he could have a few good weeks to start off the season.  Then throw in the fact that he is a similar price to Marvin Jones and I think Jackson becomes a great contrarian play this week that could pay off in a big way.
The Falcons also have a #1 opponent rank against wide receivers, which will scare a lot of people off, even though I think they are nowhere near the best defense against the pass in the game.  This is a great spot for tournaments all the way around.
Dak Prescott ($5,000) + Jason Witten ($4,100)
I can't complete this article without at least touching on Dak Prescott.  The $5000 price tag on Prescott came out before Romo's injury in the preseason.  This is the reason he's the stone minimum at QB and the reason he'll likely be high owned.
I wouldn't be scared off too much by the ownership percentage because he's just too good of value at this price to fade completely.  Even if he puts up around 15 DK points he'll pay off the salary easily.
I'll be pairing him with old reliable Jason Witten.  I think a new QB will love throwing to a guy like Witten who you can rely on to catch the ball if it's near him, and a guy who knows how to run his routes.
Click here to set your lineup at DraftKings.com….
I'm sticking with these four stacks for my DK lineups this week.  The majority (50%) of my lineups will be Stafford stacks, but after writing this article I've really warmed up to some Winston + Jackson stacks in the big GPP's even more than I already was.