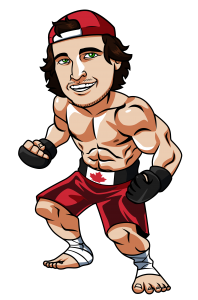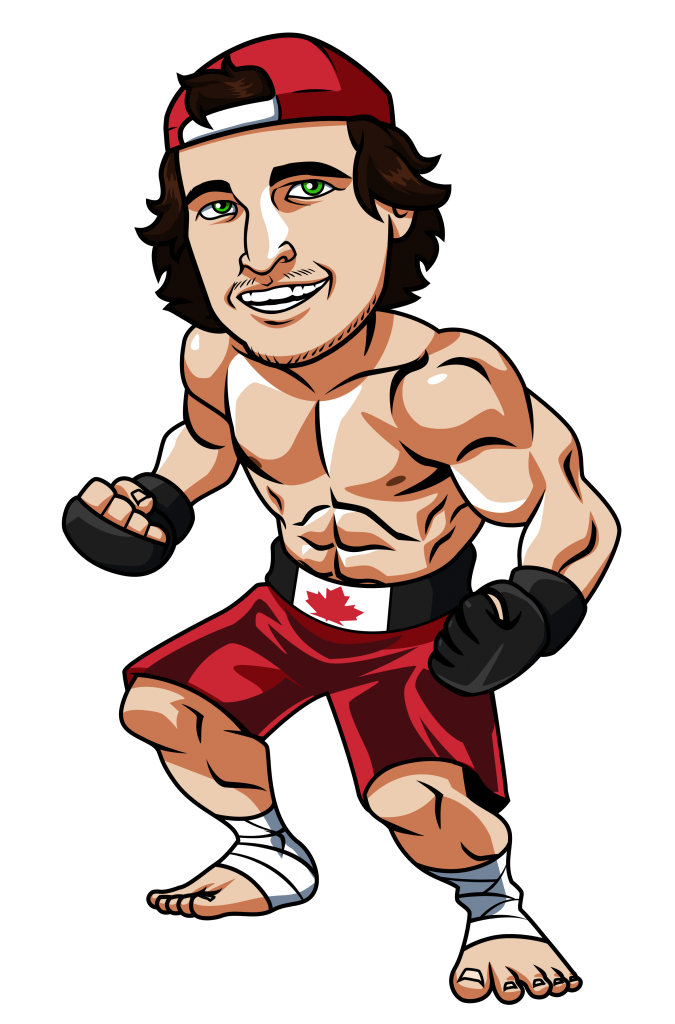 Conor McGregor vs Floyd Mayweather is the biggest sporting event of the year and possibly of the decade.  It's been a while since I've run a contest here at Sports Betting Canadian, so I thought this spectacular event, which has grabbed the imagination of the sports and betting worlds was the perfect opportunity for our next contest.
It took me a while to figure out what exactly the contest would involve, but I settled on a props style contest similar to a props sheet that you may play with your friends while watching the Super Bowl.  I've come up with 12 very simple props that you can quickly answer to be involved in the contest.
How it's going to work is you will enter your email below and I will send you the 12 questions in regards to how the fight will play out, and you will need to reply with your answers.  I will then add your entry to our public Google Spreadsheet with all of the entries so you can follow along and see which place you end up in on fight night.  This contest will have a prize pool of $750, so there's some nice cash for those of you who can correctly predict the outcome.
How To Enter
Enter your email below and I will send you the list of 12 props for the McGregor vs Mayweather fight.  You will then have to respond to that email with all of your picks and I will enter them into a public Google spreadsheet along with all other entries.
***If you participated in any of our past UFC contests you can skip this step.  I will be sending you the props contest email through the email you entered in a previous contest, so be on the lookout for that.
[optin_box style="7″ alignment="center" email_field="email" email_default="Enter your email address" integration_type="aweber" double_optin="Y" list="4337286″ name_field="name" name_default="Enter your first name" name_required="Y" opm_packages=""][optin_box_field name="headline"]Here's The Headline For The Box[/optin_box_field][optin_box_field name="paragraph"]PHA+TG9yZW0gaXBzdW0gZG9sb3Igc2l0IGFtZXQsIGNvbnNlY3RldHVyIGFkaXBpc2NpbmcgZWxpdC4gRG9uZWMgdmVsIG51bmMgbm9uIGxhY3VzIHZlbmVuYXRpcyBjb21tb2RvLjwvcD4K[/optin_box_field][optin_box_field name="privacy"]We value your privacy and would never spam you[/optin_box_field][optin_box_field name="top_color"]undefined[/optin_box_field][optin_box_button type="0″ button_below="Y"]Gain Access to Contest![/optin_box_button] [/optin_box]
The contest email should arrive in your inbox within a couple of minutes.
***If you don't see it check your  'Junk', 'Promotions' or 'Spam' folders.  The email sometimes gets flagged.***
Once received you will need to reply to the email with your picks.  I will then send you back the link to the Google document where you can follow along with your picks on fight night.
Prizes
There will be $750 in prizes to be won.  The prizes are paid out in prepaid cards that are meant to be used for online sports betting in the future.  Here is how the prizes break down:
1st place – $200
2nd & 3rd – $100
4th & 5th – $50
6th-15th – $25
***Only Canadians are eligible for the $25 prizes.  Anyone from around the world is eligible to win the 1st-5th place prizes.  The prizes are paid out in Canadian dollars.
Scoring
Like I said above, there are 12 props that you will have to give your picks for.  A few of the props have different points awarded depending on what your prediction is, with the more unlikely (according to the odds) outcomes earning more points.  It's all explained in the email.
Terms
ONE entry per person.  If I think you've attempted to join the contest more than once, all entries will be void.
Entries must be in by 9pm EST on August 26th.
If entries are received prior to 9pm EST on the 26th, but are not added to the spreadsheet before the fight they will still be valid.  I will be on holiday during this fight, so I can't guarantee if I will be able to get every entry added to the sheet.  So if you're following along on fight night just know that there may be more entries than what is showing.
You CANNOT edit entries once received.  You will have access to the spreadsheet after I receive your picks which will allow you to see everyone's predictions.  Because of this you cannot change your picks once they are made.
Prizes are paid out in Canadian dollars.
In the case of ties, I will do a draw to determine who gets the prizes.  If the prize can be split evenly among the tied participants I will decide whether that makes the most sense or whether to perform a draw in that case.
Enter Your Email To Receive The Props Sheet
Enter your email below to receive the props sheet and join the contest.
[optin_box style="7″ alignment="center" email_field="email" email_default="Enter your email address" integration_type="aweber" double_optin="Y" list="4337286″ name_field="name" name_default="Enter your first name" name_required="Y" opm_packages=""][optin_box_field name="headline"]Here's The Headline For The Box[/optin_box_field][optin_box_field name="paragraph"]PHA+TG9yZW0gaXBzdW0gZG9sb3Igc2l0IGFtZXQsIGNvbnNlY3RldHVyIGFkaXBpc2NpbmcgZWxpdC4gRG9uZWMgdmVsIG51bmMgbm9uIGxhY3VzIHZlbmVuYXRpcyBjb21tb2RvLjwvcD4K[/optin_box_field][optin_box_field name="privacy"]We value your privacy and would never spam you[/optin_box_field][optin_box_field name="top_color"]undefined[/optin_box_field][optin_box_button type="0″ button_below="Y"]Gain Access to Contest![/optin_box_button] [/optin_box]
Tagged With : boxing props • Conor McGregor • Floyd Mayweather • Mayweather vs McGregor contest • McGregor vs Mayweather props