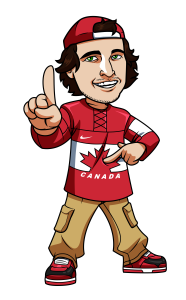 **Check out our 2018 Pegasus World Cup betting odds and how to bet guide for up to date information on betting on the 2018 Pegasus World Cup from Canada.
The inaugural Pegasus World Cup (official website) is headed to Gulfstream Park this Saturday and it's set to be a big day in the history of horse racing.  The Pegasus World cup is set to become the richest horse race in history with 12 horses battling it out for a $12 Million purse, which surpasses the Dubai World Cup in terms of prize money.  The top horse races from around the world will be in attendance, but all eyes will be on both California Chrome and Arrogate, the two horses most experts are tipping to battle for the win.
This race is going to be one for the history books and I know a lot of people are excited to place their bets.  Below I've outlined a quick 3 step guide for Canadians to get your Pegasus World Cup bets in this year.
Bet On 2017 Pegasus World Cup – Guide
#1. Open a Betting Account
First you'll need to open an account with a betting site that is taking bets on the Pegasus World Cup.  I recommend Bodog.eu for Pegasus World Cup betting.  Their racebook is extremely clean, simple and easy to use, and they already have futures lines available for this inaugural Pegasus World Cup.
Bodog exclusively accepts Canadian residents, which allows them to completely customize their sportsbook and overall betting experience to cater to the Canadian sports bettor.  They are offering a 100% up to $200 bonus for new Canadian sign ups, which will give your bankroll a nice boost for betting on the Pegasus World Cup.  Here's our full Bodog review.
Click here to open an account with Bodog.eu.
#2. Deposit Funds
After opening your account you will have to make a deposit in order to add some funds with which to place your Pegasus World Cup wagers.  I suggest taking full advantage of the $200 bonus if possible.  The Bodog bonus is very easy to clear and you won't find them offering reload bonuses very often, so it's smart to get that bonus money when you can.
Bodog currently accepts Visa, MasterCard and Bitcoin deposits.  You can check out our deposit information page to learn more about each of these banking options.
#3. Place Your Pegasus World Cup Bets
It's now time to place your bets!  First I'll outline how to place your bets if you're looking to wager prior to race day.  If this is the case you can find the fixed betting odds in the Bodog sportsbook.  Click on 'Horse Racing Futures and Props' from the left sidebar in the 'Sports' section of the Bodog website and you will bring up the Pegasus World Cup futures odds.
Here's a screenshot of the Pegasus World Cup odds at the time of this article (these odds can change leading up to the race).
As you can see Arrogate is a slight favourite over California Chrome in this star studded field.  This has a lot to do with the face that Arrogate was able to catch California Chrome down the stretch of the 2016 Breeders Cup Classic in order to win that race, which is their only meeting.
Here's the race.  It was such a great race and it's crucial to understand how these two matched up:
Race Day Betting
If you're planning to bet on Race Day you should head over to the 'Horses' section of the Bodog website.  Once there click on the 'Today's Tracks' drop down menu and select 'Gulfstream Park'.  This will bring up another drop down menu outlining the times of the races for that day.  Next, select the Pegasus World Cup race and place your bets!
If you're new to betting on horse racing definitely check out our horse racing section that is filled with some great articles to get you started.
Are you ready to bet?  Click here to visit Bodog.eu
Tagged With : Horse Racing • horse racing betting • Pegasus World Cup • Pegasus World Cup betting