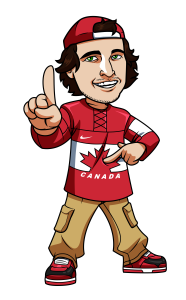 Week 3 still had a great deal of overlay across the daily fantasy industry and I'm starting to think that there will be overlay available for the entire season at many sites, as newer sites attempt to build their market share in an industry that is dominated by the two major players in DraftKings.com (full review) and FanDuel.com (full review here).
DraftKings.com dropped their Milly Maker contest down to $7,000,000 guaranteed after giving out $1.5 Million in overlay in week 2.  They had no trouble filling up the $7M contest, so I'm not expecting a ton of overlay this week at DraftKings.com.  That said, there are a ton of contest at DK and some can get overlooked at times.  There are definitely some overlay opportunities, but you have to look for them.
FanDuel.com didn't have much overlay again this week either.  I did notice some of the qualifiers for the Fanduel Fantasy Football Championship not filling up, so there are spots where you can get great value, but I don't expect FanDuel to intentionally offer overlay this week as well.
So you might have to search for the value at FanDuel and DraftKings in week 4, but below are some sites that are intentionally offering overlay in order to entice new players to sign up.
$250,000 Run & Gun ($25 entry) – Week 3 entries 6672 – $166,800/$250,000 – $83,200 overlay
This overlay dropped from $103,725 last week, but it's still one of the best value contests in all of daily fantasy football.  I'm expecting the o overlay to drop down to about $70,000 this week as more people learn about the value that is available, but it's still going to be great value for those who enter.
$100,000 Shotgun ($12 entry) – Week 3 entries 5480 – $65,760/$100,000 – $34,240 overlay
$50,000 Wishbone ($5 entry) – Week 3 entries 6409 – $32,045/$50,000 – $17,955 overlay
These two smaller contests also had about 35% overlay last week.  I'm expecting the overlay on these to drop to close to 30%, but this is still a great spot for DFS players looking for good value contests.  I didn't have a great week at FantasyDraft.com last week, but there is just too much value not to go after it again.
New sign ups at FantasyDraft get a 100% matching bonus up to $600.  Click here to claim.
$100,000 Touchdown ($10 entry) – Week 3 entries 6779 – $67,790/$100,000 – $32,300 overlay
$50,000 Spike ($20 entry) – Week 3 entries 1810 – $36,200/$50,000 – $13,800 overlay
DraftPot.com is another site that is offering some big overlays from week to week.  I received an email from them after week 3 that said they gave out over $62k in overlay, but even with this overlay they are still bumping their guaranteed prizes about $50,000 for week 4.  Because of this bump I'm expecting the overlay across the site to be about $60k once again.  Take advantage while you can because I'm not sure how long DraftPot will be using this marketing strategy to bring in new players.
New sign ups at DraftPot get a 100% matching bonus up to $1000.  Click here to claim.
$150,000 First Down ($10 entry) – Week 3 entries 10,614 – $106,140/$150,000 – $43,860 overlay
$75,000 Lombardi ($100 entry) – Week 3 entries 713 entries – $71,300/$75,000 – $3,900 overlay
StarsDraft.com just announced that even with these overlays from last week, they are actually increasing the prize pool for these contests.  The $10 entry contest will now have a guaranteed prize pool of $150,000, while the $100 entry contest is being bumped up to $75,000.  These are very good spots now and you can bet that I will have several lineups in each contest this week.
New signs ups at StarsDraft get a 100% matching bonus up to $250.  Click here to claim.
I'm looking to have a big week 4 and these overlays will be helpful.  That said, you still need to hit the right players if you want to make money.  Check back in the next day or two for some DFS week 4 picks I like.
Tagged With : Daily Fantasy Football • NFL week 4 • Overlay Contests