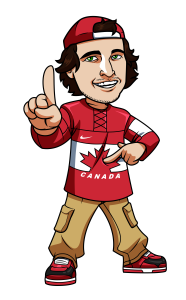 Entropay is a great payment option for those of you who have Visa cards that aren't accepted by online gambling sites.  In a nutshell Entropay is a prepaid credit card powered by Visa that you can load using your regular credit card or bank account.  It's great for online purchases, including sports betting deposits, because first of all it will work 100% of the time and you also don't have to provide your regular Visa card details all over the internet.
Sportsbooks Accepting Entropay Deposits
Entropay Deposit Guide
It does take some time because you will have to sign up for an Entropay card before making your deposit, but the entire process will take you less than 15 minutes.
 Sign Up For Entropay Account
First you will need to sign up for an Entropay account.  Visit the Entropay.com website and click 'Sign Up Now'.  You will then be shown a sign up form that you should fill out to get your virtual Entropay card.
Load Your Card
Now that you have an Entropay card you will have to fund it.  Do so by making a deposit to your card via either credit card or bank transfer.
Deposits via credit card incur a 4.95% charge and funds will be deposited instantly.
Deposits via bank transfer incur a 3.95% charge and funds will be deposited within 2-5 business days.
Register Your Card at Betting Site
Before you can deposit at the betting site you will have to register your card at the site.  Below you will see an example of the information you will need to provide (it's basically the same information from a regular credit card).
Make Your Deposit
Now that you've registered your card you can go ahead and make your deposit.  Select your registered card and provide the expiry date and card security number as well as the amount you want to deposit.  After making the deposit you will see the funds in your sports betting account and the balance of your Entropay card will have decreased by an equal amount.
Tip: Make sure your Entropay and your betting account are using the same currency.  Otherwise you will be losing a lot of extra cash in exchange fees!
Withdrawals
You can withdraw your funds to your Entropay account.  At Bet365 the withdrawal process usually takes one or two days.  After the funds are in your Entropay account you can either keep them on your virtual card for future purchases or withdraw to your personal bank account.  **Entropay withdrawals to your bank account incur a processing fee of $14.99.