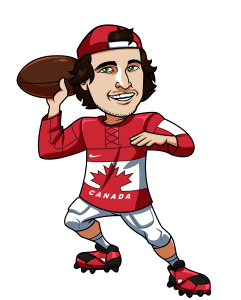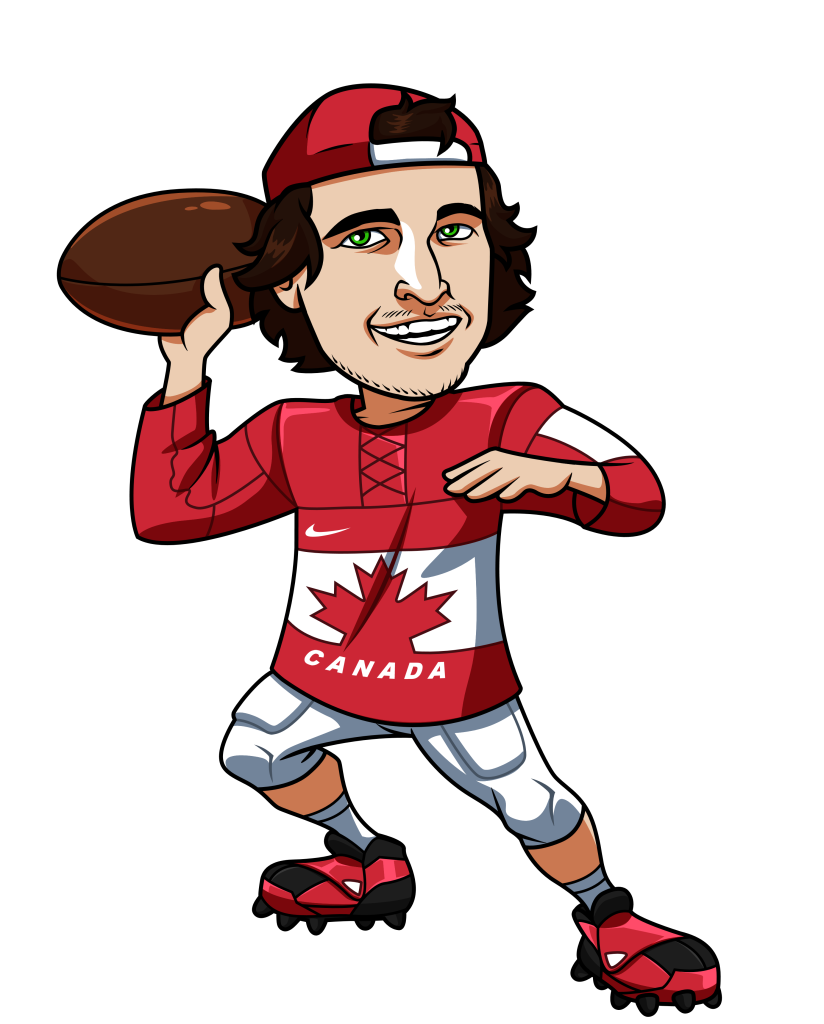 Lineup construction is a critical skill in daily fantasy sports that I find often gets overlooked.  You can all the NFL knowledge in the world and still shoot yourself in the foot with some negative correlation plays in your DFS rosters, or not give yourself the best shot by not including positive correlations.
I think lineup construction is one thing that sets the DFS sharks apart from the amateurs and hopefully this article will help you move into that "sharks" category and start taking down some of the big GPP's.
Remember that these correlations are meant for GPP contests and not for 50/50 or head-to-head contests.  In those "cash game" contests you simply want to put together the best value lineup.  Since you're not gunning for a super high ceiling lineup the correlations don't matter in cash games.
If you're ready to put this new lineup construction strategy to work
click here to build a Milly Maker lineup at DraftKings.com.
Negative Correlations
Understanding negative correlation plays are just as, if not more, important than positive correlation plays when setting your daily fantasy lineup.  The worst thing you can do is shoot yourself in the foot and make it very unlikely for your lineup to succeed.
Running Backs from Opposing Teams
One thing I never do when constructing my daily fantasy football lineups is select two running backs from opposing teams.  The chances of running backs from opposing teams both going ham in the same game is very slim.  This is because of game script issues.
If one running back goes off for a big game his team will likely build a lead in the game.  This will result in less carries for the opposition running back as the losing team is forced to throw the ball and play catch up.  The team in the lead will likely feed the running back who is performing well even more to eat up the clock, which will further the spread between the two RB's.
It's much better to pick two running backs from different games and hope that game script favours them both.
Defense/Special Teams and Offensive Player from Opposing Team
This is fairly obvious.  It's difficult for your defense to succeed at the same as your offensive player from the opposing team because their goals are opposite of one another.  For the defense to perform well it helps for the offense to not score points, which would include the opposing team players.  And vice versa, if your offensive player goes off this will bring the point total of your defense down.
In rare occasions, such as prime time slates with only two games I don't mind pairing a DST and their opponents QB or receivers.  The reason for this is if the defense scores some defensive touchdowns it could result in the opposing offense to have to throw the ball and play catch up, which could benefit the QB and receivers.
No matter what the contest though, it doesn't make sense to pick opposition running backs against your DST.
Too Many Receivers or Running Backs From Same Team
In a GPP daily fantasy contest you want your players to go off for big games.  In an NFL game only one player can catch or run a ball, and only one skill player can score a touchdown.  For this reason it doesn't make sense to have too many receivers or running backs from the same team in a single DFS lineup.  Both players cannot score touchdowns on the same play, so what you're really looking for is one of the players to get fed the majority of the opportunities and hope that you have that player on your lineup.  By taking 2 or more skill players on the same lineup your capping their combined ceiling.
The only time I will have 2 skill position players from the same team is when I stack them with the QB.
Positive Correlations
These positive correlation plays are meant for GPP tournaments.  In a GPP you're gunning for the big money at the top of the contest, so you want to go big or go home.  Here are some good correlations that I use to give myself the best chance possible of taking down a big contest.
Quarterback and Wide Receiver or Tight End from Same Team
Positive correlations are all about double dipping.  If your quarterback is going to rack up points he's going to be throwing the ball to someone.  If the QB has a big game with 300+ passing yards and 4 TD's, those yards and TD's are also spread among the receivers as receiving yards and receiving touchdowns.
This is the most well known and important stack to use when setting your lineup.  It is extremely rare that I will pick a quarterback and not include one of his receivers.
There are only two rare instances where I might not stack my QB with a receiver.
The QB has a wide variety of weapons to spread the ball between and these players are overpriced in my opinion.
The QB is a threat to score multiple rushing touchdowns, which would result in his receivers not necessarily having a big game when the QB goes off.
I prefer to generally only stack one receiver with my QB, but I don't hate a double stack and will go this route when there are just two main targets that the QB uses.
Defense and Running Back from Same Team
If the defense performs well it creates a beneficial game script for the running back.  This can work in a couple of ways:
The defense shuts down the offense and keeps the opposition points low.

This would likely result in the team being in the lead, which generally results in the team rushing the ball more to prevent turnovers and eat the clock.  At the very least if the defense shuts down the opponents offense it prevents the team from having to abandon the running game and play catch up.

The defense scores defensive touchdowns.

This would likely result in the team gaining a lead, which as I mentioned above, generally results in more carries for the running back.
Defense and Punt Returner from Same Team
This is a double dip play that I don't often use, but if it hits it can be very beneficial.
If a punt returner manages to score a touchdown the TD is attributed to both the individual player and the team defense/special teams.  So, if you have the punt returner and the defense on the same lineup you can double dip on the punt return TD points.
Quarterback and Running Back from Opposing Teams
This is purely a game flow correlation that I like to play.  If the running back from one team goes off and scores a couple touchdowns early it will force the opposing team to go into "catch-up mode" and throw the ball often.  The running backs team gaining a lead will also result in the running back getting more carries to slow down the game.
I will often pick the running back of the opposing team to my QB + receiver stack and hope that game flow dictates a lot of opportunities for both the running back and the QB + wide receiver in garbage time if the game script goes the way I hope.
Put These Correlations To Work!  Click here to enter a lineup at DraftKings.com.
Video Example