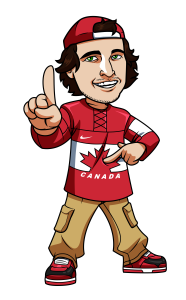 Last week the predictions I gave out were on point.  I said to take one of the big 3 of Rose, Fowler & Walker and Fowler finished 2nd, Rose 4th and Walker 21st.  All very solid finishes.  My next level pick was Bill Haas who ended up finishing 4th, and that was with his blow-up on the back nine Sunday, after being tied for the lead at -17.  My cheaper picks of Bohn (finished tied for 4th) and Charles Howell III (finished tied for 11th) were also great picks.
This week's World Golf Championship-Bridgestone Invitational is bringing out all of the top players and DraftKings is going to be running a $400,000 contest with a $3 entry and 100k to first place.  Click here to enter.
Here's hoping I can put together as strong of teams as I did last week.
Justin Rose $10,600
Rose wasn't able to really be in the hunt last week at the Quicken Loans National, but he was still playing fairly well and I think he will be hungry this week.  He finished tied for 4th last year at this event with a -9.  Three years ago he finished 5th with a -8.  I think Rose is playing some great golf right now and I really like his chances this year.  Bet365.com has him with odds of 16/1 to win the tournament.
Brooks Koepka $8,400
Koepka has been playing great this season and I'm ready for him to take that jump and win one of these premier events.  He's finished top 20 in each of his last 4 tournaments and that includes the US Open and The Open Championship, which shows he can finish at the top of the field against the best players in the world.  At $8400 Koepka is about the average price at DraftKings and he's definitely above average in terms of putting points on the board for your DraftKings team.
Marc Leishman $8,000
Leishman finished third at this event last year shooting a -12 over the course of the tournament.  Bet365.com gives him odds of 66/1 to win the tournament this time around.  This will be Leishman's first tournament since his second place finish at The Open Championship.  He's been playing some great golf at times this year, although he's a bit inconsistent.  At this price point I definitely like him this week though.
Danny Lee $7,700
Danny Lee continued his great play with a 4th place finish at the Quicken Loans National last week.  That means in his last 3 touranments in North America he's finished 1st, 3rd and 4th.  That's not bad at all for a player who is quite a bit below the average cost at DraftKings this week.  Danny Lee is priced at 75/1 to win the tournament at Bet365.com.  He will have to play some of his best golf to win the tournament with this talented a field, but I still think he could definitely finish in the top 10.
Ready to set your lineup?  Click here to visit DraftKings.com now.