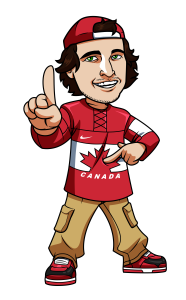 For those that didn't know, Bodog is the official Canadian Betting Partner of the Arsenal Gunners soccer club.  They're a fan favourite over here in North America as they are one of the biggest EPL teams that seems to always be in the conversation for the EPL Championship.
To celebrate their partnership with Arsenal, Bodog is offering a free bet promotion for those players who bet on Arsenal games throughout the season.
If you bet on 5 to 9 Arsenal games you receive a free $10 bet.
If you bet on 10-14 Arsenal games you receive a free $25 bet.
If you bet on 15 or more Arsenal games you get a free $50 bet.
All the Arsenal games in both the Premier League and the Champions League count towards your total.  However many Arsenal games you have bet on by February 22nd, when the promotion ends, will determine the bonus that is added to your account.
**You should note that the wagers on each Arsenal game have to be $20 or more to count towards this promotion.
You Must Opt In
In order to take part in this promotion you must opt in.  Only after entering the promotion will your Arsenal bets count towards your total and earn you a free bet.
Click this link and then select the 'Net A $50 Free Bet – Arsenal Advantage' promotion to visit the Arsenal free bet promotion page.  Click on 'Enter Now' to join the promotion.
Bodog $100 Free Bet
For those of you who don't yet have a Bodog account opting into this promotion will not affect your sign up bonus, which earns you a $100 free bet when opening a new Bodog account and making a first deposit.
Bodog awards all new sign ups a free bet equal to the amount of their deposit up to a maximum of $100.  This bonus will immediately be added to your Bodog account after you make your deposit.  You should then opt in to the Arsenal promotion in order to receive your Arsenal Free Bet at the end of February, with the amount dependent on how many Arsenal games you've bet on.
This is a great promotion and a no-brainer for those of you who already bet on the English Premier League or Champions League.
To learn more about the Bodog sportsbook, check out our Bodog review page.
Tagged With : Arsenal • Bodog • Free Bet • Promotions