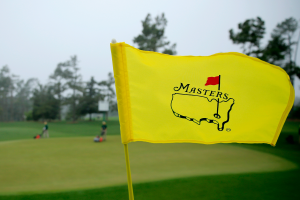 Masters week has finally arrived and with it comes the intrigue to over analyze every facet of the already incredibly tough game we know as golf. The Masters is a special treat on the calendar every year as it provides us viewers a chance to see just how truly immaculate the course conditions are at this place. Augusta National is absolutely one of a kind, a par 72 that measures a shade over 7,400 yards and features incredibly fast and undulated greens as well as plenty of elevation changes from both the tees and fairways. Augusta, in my opinion, has traditionally lent itself to players who succeed at what we call 'target golf'. The term applies to players who plot themselves around the course shot by shot rather than launching it off the tee, hunting it down, and swinging again. Although, I do eat my words a bit when names like Bubba Watson come up, I think it's more important to note that winning here forces players to put together four days of utterly phenomenal golf.
Last year, we saw wonder boy Jordan Spieth claim the Green Jacket as he lapped the field with a marvelous display of golf in which he poured in 28 birdies to finish his romp at 18 under par. Such a performance is likely to never been seen again for many, many years so don't prepare yourself for a shootout here. The 2016 Masters' forecast is calling for high winds from Thursday to Saturday which will cause golfers to play far more protective as the greens are sure to bake out and pick up an excess of speed. If this all comes to fruition, this course could be on the verge of unplayable after a few days as the greens are already some of the fastest players see all year long.
Enter A Lineup In The Milly Maker – Click Here.
Historically, we've seen a few consistencies with the winners and top finishers of The Masters. Greens in Regulation has proven year after year and, well, Major after Major to be an extremely telling stat. Finding the green is the most effective way to give yourself a shot at birdie and birdies are the simplest way to climb the leaderboard. Once on the green, Strokes Gained Putting is what separates your T50's from your Top 5's. Players who can consistently roll the rock on the fastest and most unforgiving surfaces in the world almost always afford themselves the best shot at success. Think back to Jordan Spieth's incredible run last year in which he won the first 2 legs of the Grand Slam and then looked to be down and out at the British before dropping an absolute bomb on the 17th green at St. Andrews to springboard himself back into the mix. Now, look at Dustin Johnson's heartbreak at last year's US Open in which he missed a goofy 4′ putt to force a playoff with Spieth. The thing is, the best putters win and everyone else plays for 2nd place and beyond. To look deeper into these Augusta National Bentgrass greens, we'll be using Fantasy Golf Metrics' Putting Splits Analyzer. This tool compiles heaps of data to grade the gaps players display between varying surfaces. Earlier, I mentioned the historical importance of hitting greens in Majors. Well, sometimes that just doesn't happen and for that reason we'll also focus on Scrambling efficiency this week. Basically, things need to remain simple on this course. We could dig into 25 other stats that may give one golfer an edge over another but the truth is, when was the last time you heard a player's post round presser in which he played well and didn't say "I hit a lot of greens, I putted really well, and when I did miss the green, I got up and down".
Greens in Regulation (GIR)
Strokes Gained Putting on Bermuda (SGP)
Scrambling %
High End Targets ($9,000+)
Jordan Spieth
The defending champ strolls into Augusta this year having not finished outside the Top 18 in his previous three starts. This is slightly concerning as such a finish typically doesn't pay off his top dollar salary but as we have seen the past two years, the young Texan can certainly find his way around this track. Spieth's Bentgrass putting splits are next level as he gains 2.193 strokes putting and makes 31.4% of his 10′-15′ putts which is the TOUR money zone. As we saw last year when Spieth rolled in an absurd 28 birdies over his four day championship run, if he can mimic said stroke there's a strong chance he can repeat here. Spieth has made 82% of his cuts on Bentgrass surfaces over 33 career starts, 66.7% of which have resulted in Top 25 finishes. Although his GIR ranking isn't all that shiny at 164th, he bounces back in a big way with his Scrambling efficiency of 65%. While his salary is high, I feel strongly about Spieth placing himself in contention this week and ultimately paying off.
Phil Mickelson
Mickeldust has proven himself to be a force here at Augusta throughout the years. The long swinging lefty has won the tournament three times in his career and his game could hold the key for a 4th this year. One of the major reasons why Phil succeeds here in my opinion is his incredibly high ball flight (ranking 14th on TOUR). Now, with the winds expected to be kicking up heavily throughout the first three days this week we'll be in for an even bumpier ride than normal with Phil. The Sun Devil's propensity to make a ton of birdies on a weekly basis is something that has him in play for me week after week as that's exactly the type of volatility you try to capture in GPP play. On Bentgrass surfaces, Mickelson has gained +.890 strokes putting and has made and incredible 88% of his cuts in 84 starts (63.1% Top 25). That consistency to find the weekend is profoundly important this week from your high end guys as a single missed cut from them will completely sewer your chances of the $1M payday. Although Phil ranks just 98th in GIR% which we've acknowledged is a historically key factor this week, he manages to keep himself in contention on a regular basis by getting up and in at a 62.2% clip.
Henrik Stenson
Henrik comes in checking off all the boxes this week and I think he may be my favorite play overall as a result. The 3-wood exclusive Swede has been on a tear of late having finished no higher than T28 in his last four starts and all of them being positional improvements on the prior. Rolling with this kind of form into The Masters is something that can be very dangerous. Stenson had a very strong chance to win last week but ultimately failed to capture the title so he should be even more hungry with the historical value Augusta puts in place. Ranking 6th in GIR, 3rd in SGT2G, gaining +.620 strokes putting, and making 77.4% of cuts on Bentgrass in which 50% have resulted in Top 25 finishes, I love Stenson this week.
Charl Schwartzel
The smooth swinging South African can be a hard guy to predict at times but his tendency to perform on the biggest stages is something we simply cannot ignore. Charl ran the tables in his last four holes of the 2011 Masters when he went birdie, birdie, birdie, and, you guessed it, birdie to finish and capture his first ever Green Jacket. Riding great form with a win just four weeks ago at the Valspar, Charl placed himself well again last week as he finished T13 at the Shell Houston Open. Ranking 13th in GIR, +.605 SGP, and making a staggering 81.4% of his cuts on Bentgrass in 43 starts, I've got a good feeling about this previous winner. Schwartzel is a player who seems to excel on precision course. With an almost technically perfect swing, it's more difficult for this man to mishit a shot than it is for him to pure it. Striking the ball clean and out of the center of the clubface is going to be the MO of this weeks winner if the winds kick up to the degree they are calling for.
Mid Range Targets ($8,900 – $7,000)
Brandt Snedeker
Our good buddy Brandt is back in action this week with all the right tools to make a big splash. Sneds is one of the purest putters on TOUR which is requirement numero uno on these slick, slick surfaces. The one thing that has always scared me of Brandt in Majors is his pace of play. Everyone in the world knows that Major Championships are all about patience. Brandt has been documented as saying he's been working hard on ironing out these issues but admits that it's not easy for him to slow his step. Having said that, the three other Majors are typically played on long and unforgiving tracks that force players into painfully slow rounds. The Masters, however, is a tournament such that players can typically navigate their way through trouble at a relatively fast pace. Sneds holds a remarkable SGP rating on Bentgrass surfaces of +1.486, 33.4% make rate on 10′-15′ putts, and 71% cuts made efficiency through 107 tries (37.4% Top 25). 68th on TOUR in GIR% and scrambles to the tune of 61.2%. Considering the Vanderbilt product has two Top 6's here and four Top 20's, those stats are extremely eye-opening.
Patrick Reed
The first thing that jumped out to me about Reed this week was his value. He's listed as the 17th most expensive golfer on the slate but Vegas has him listed with the 14th best odds to win the tournament. Finding a +3 delta on a top player in the world is a difficult thing. Reed attended Augusta State University for his last years of collegiate play in which he led the Jaguars to back to back National Titles in 2010 and 2011 so to say he's familiar with the area and the course would be an understatement. Fresh off a T10 finish last week, I can see this young American making a push to improve on his T22 finish at this event last year. WIth a +.547 SGP rating, 70.9% cuts made in 55 Bentgrass starts (41.8 Top 25), and 30.7% efficiency from 10′-15′. His 77th rank in GIR is superseded by his extremely impressive 61.9% scrambling rate. Local knowledge, talent, form, it just makes sense this week.
Matt Kuchar
Kuuuuuuch, I love to hate this geeky fella but I absolutely cannot deny him of his talent nor how well he matches up for Augusta National. The first thing to knock off the list on Kuch this week is how criminally underpriced he is from a pure talent standpoint. We're talking about $7,800 a guy who from 2012-2014 finished T3, T8, and T5 at this very event. Kuch is a phenomenal course management player. Very rarely do we see large numbers from this man and that's a huge reason as to why he finds himself in contention on the weekend more often than not. If these winds meet their forecast this week, we'll be looking for guys who plot their way around the course much like Zach Johnson did at last year's British Open. The Georgia Tech product reminds me somewhat of the Tim Duncan of golf as he's simply so consistent year after year. An SGP rating of +1.192 on Bentgrass, 80% cuts made in 110 starts with an astonishing 53.6% resulting in Top 25 finishes, and 32.3% proficiency from 10′-15′ have me all over this lad. His middle of the pack 69th overall in GIR is counteracted by a glorious 63.5% scrambling success rate.
Zach Johnson
For the third player in a row, the primary focus of this pick is value. ZJ has Vegas odds of 18:1 to win this tournament and he's all the way down as the 26th most expensive golfer. To put this into perspective, the only other player outside of the top 6 in pricing to receive the same or better odds from Vegas is Dustin Johnson at 18:1. DJ is priced at $10,200 on a course that simply doesn't cohere with his horrid putting and wedge play. Would you rather pay $10.2k for DJ or pay $7.6k for a multiple time Major Champion who won by exuding tremendous putting and wedge play? Zach has enlisted himself with a +1.152 SGP mark on Bentgrass surfaces, 80.8% of cuts made in 125 starts with 49.6% of them being TOp 25 finishes. He ranks 23rd in GIR% and for the small amount that he does miss, he scrambles to the tune of a 60.4% success rate. Target golf is the name of ZJ's game and that's exactly why hes been successful here.
Low End Targets (<$7,000)
Ryan Moore
SGP: +.945, 71.6% cuts made in 102 starts (38.2% Top 25), 57.8% scrambling, 30% 10-15′, value, history, form, target golf
Charley Hoffman
SGP: +.220, 70% cuts made in 128 starts (36.7% Top 25), 55% scrambling, 30.9% 10′-15′, course history, great form.
All ranked stats in this article are a product of the PGA TOUR and can be found here:
While all putting stats are a product of FGM and can be found here:
Tagged With : DraftKings • Golf • Masters • Millionaire Maker • PGA • PGA Tour • The Masters